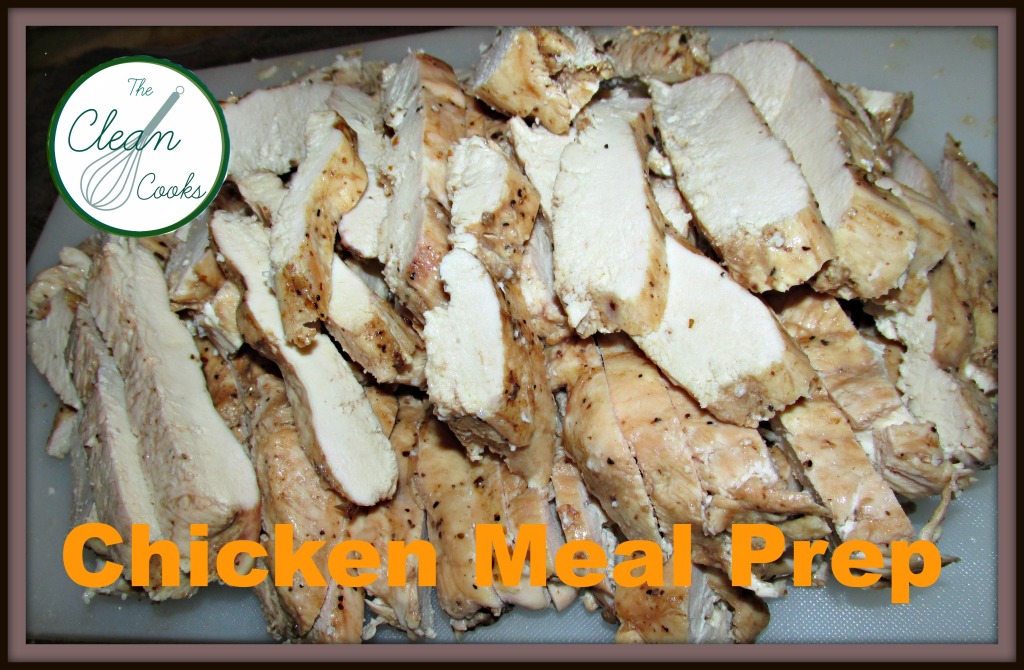 Meal prep is NOT just for Sunday any more.  My best time management is multi tasking in the kitchen.  When I cook chicken breast, I always cook extra.  That way, I have made dinner, lunches, AND a late night snack for a teen.  Having cooked and portioned chicken breast ready  is an important component to eating healthy on the go.  It is a perfect addition to a salad at lunch, stir fry in a flash, or a tasty wrap.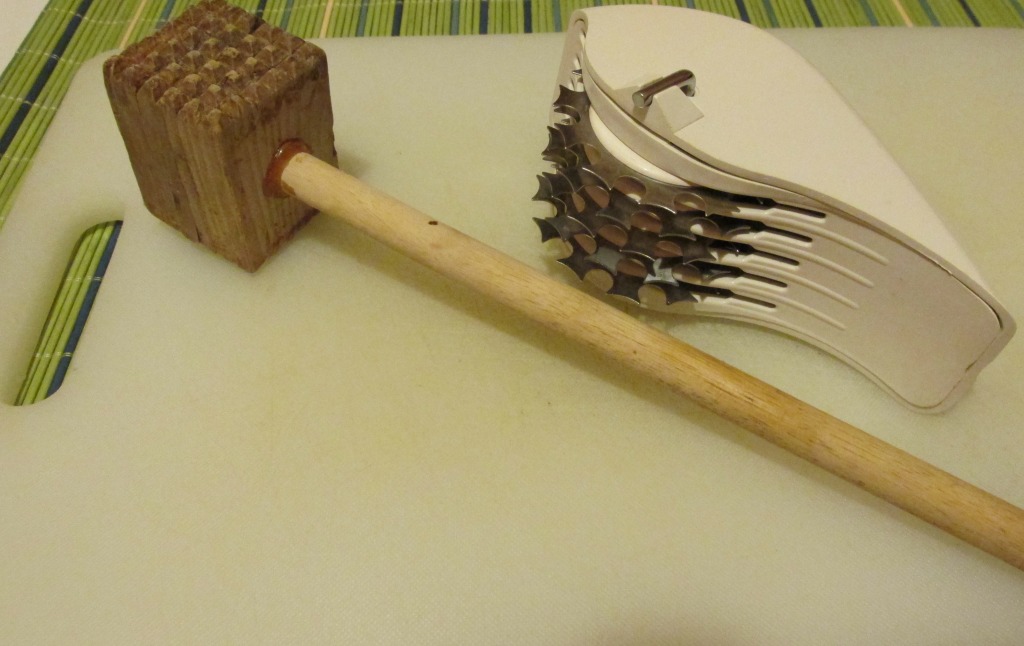 I like to use a mallet or tenderizer on the chicken.  I prefer the breast pounded flat.  It is not as tough when cooked and the seasoning incorporates deep into the meat.  Depending on what I am cooking, I like to marinate the chicken for 30 minutes or even overnight.  Often, when I get home from the grocery store, I will tenderize the chicken and place in a glass cake pan with:

the juice of 1 lemon
2 tsp. apple cider vinegar
2 TBS. extra virgin olive oil
2 TBS. seasoning
I choose the seasoning depending on my dinner plans for the week.  Garlic is a favorite!  Thyme and oregano will go with just about anything.  Mrs. Dash has many flavors to choose from that go very well in this simple marinade.  Spicy blends make a great taco salad, fajita, or wrap!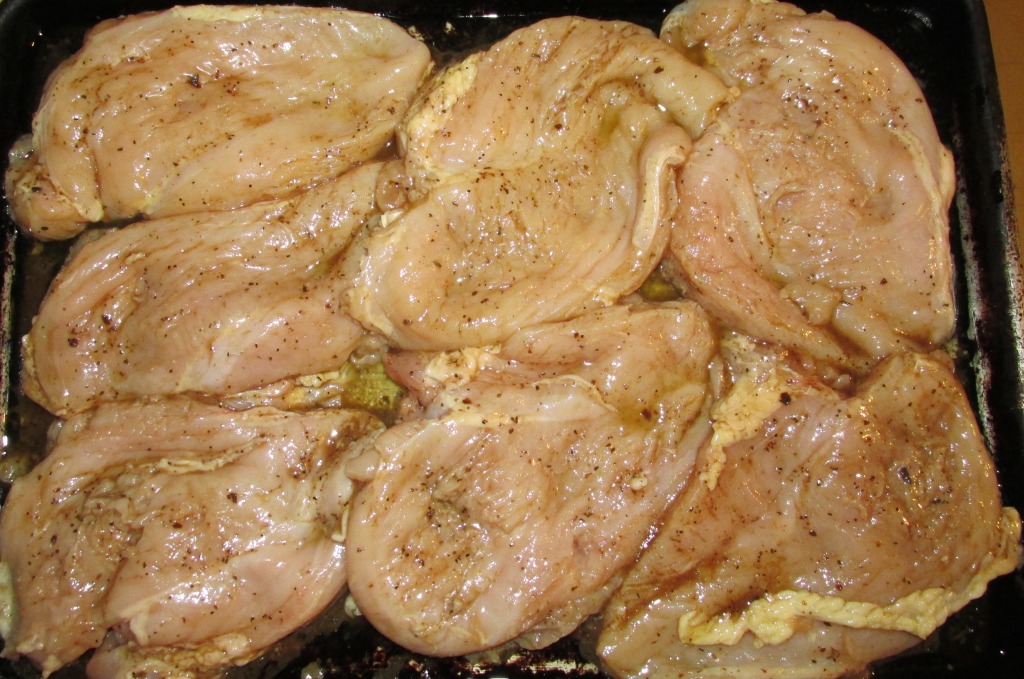 I usually trim the fat after cooking.  It adds a little flavor and keeps the meat from drying out.  My favorite way to cook it is to grill.  Sometimes that just is not convenient, so I lay it flat on a sheet pan and bake at 350 degrees for approximately 20 minutes depending on the thickness of the breast.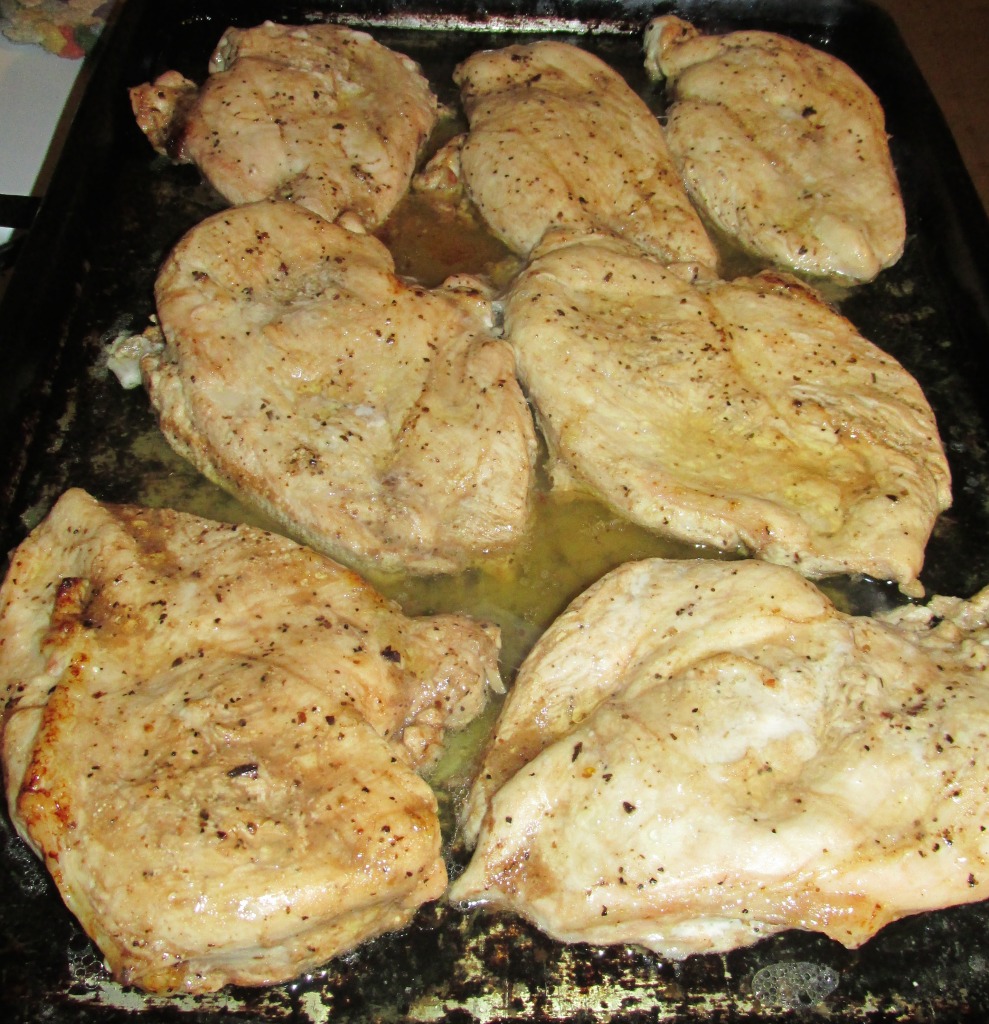 Now I can be creative!  Dinner can be chicken breast sandwich, chicken parmesan, fajitas, stir fry, pasta with alfredo, and so many other things.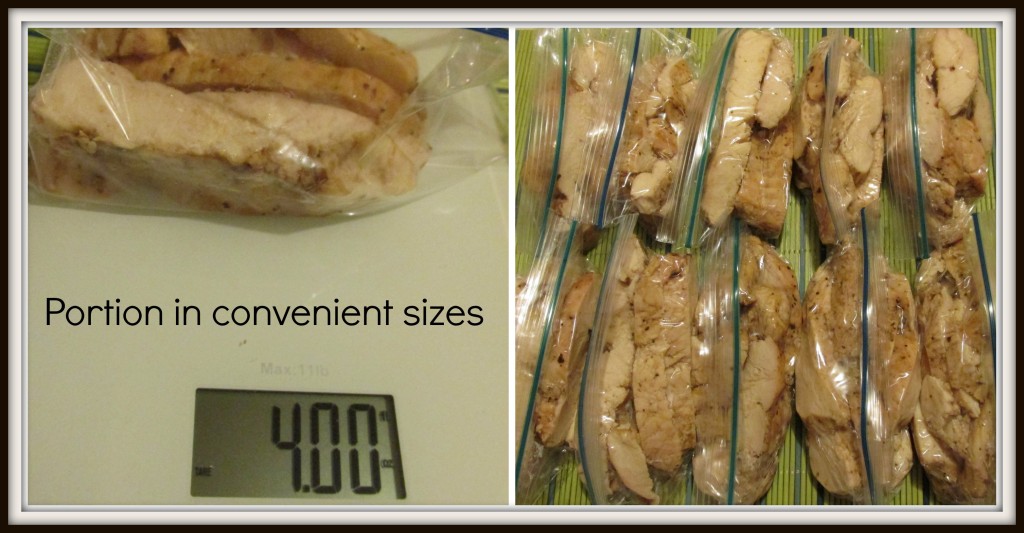 The rest I portion into sizes that make a quick addition to any side.  I use them for lunches or a quick meal on an evening when I am running late getting home.  My son will grab a bag from the freezer and throw together a wrap or add it to pasta with broccoli for a healthy, satisfying, late night snack.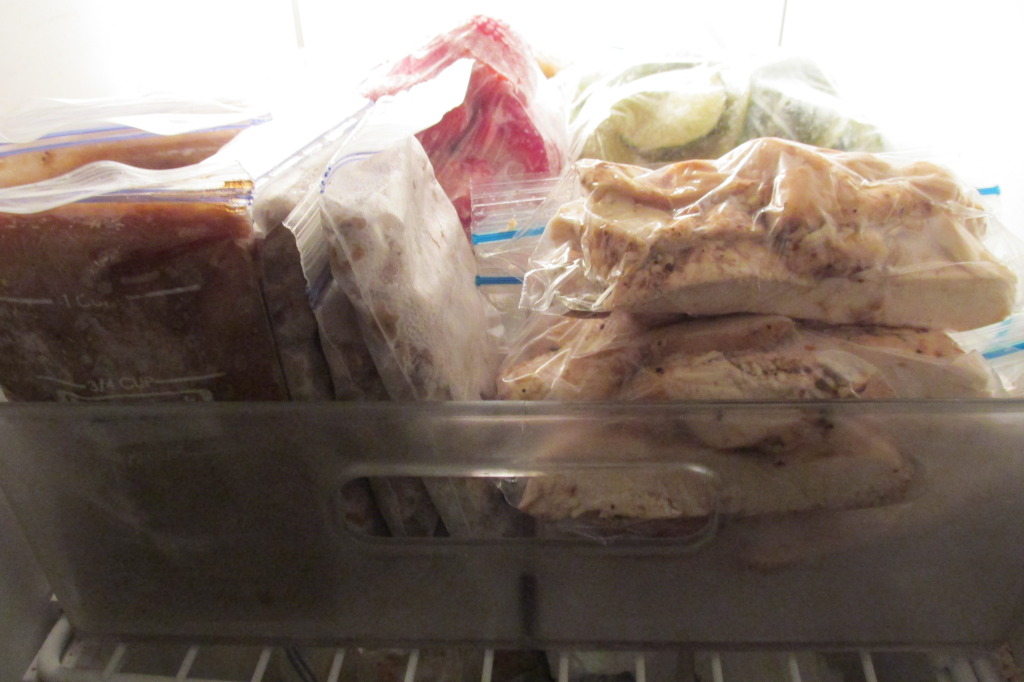 In the freezer they go…..I have a portioned, ready to eat shelf.  You can see apple turkey breakfast sausage, apple butter, strawberries for smoothies, and limes for water all ready to go for clean eating on a moments notice.  Fast food the clean eating way!  I love to hear other people's time saving tips to make healthy eating easier and I hope you can use my strategy to make your time in the kitchen work for you!
Enjoy!
Mom Cooks Clean