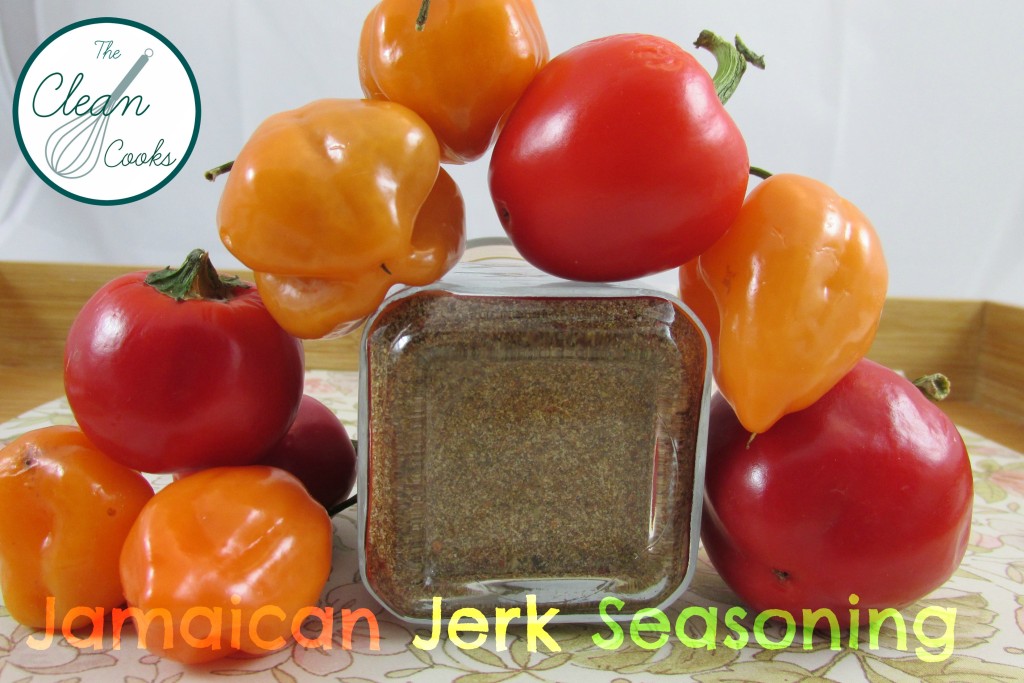 It is not hard to tell where we get  "full of flavor" when we describe our cooking!  This seasoning blend can be added to give a punch to your favorite entree.  You may want to gather the spices and make a batch because you will see it soon in future posts.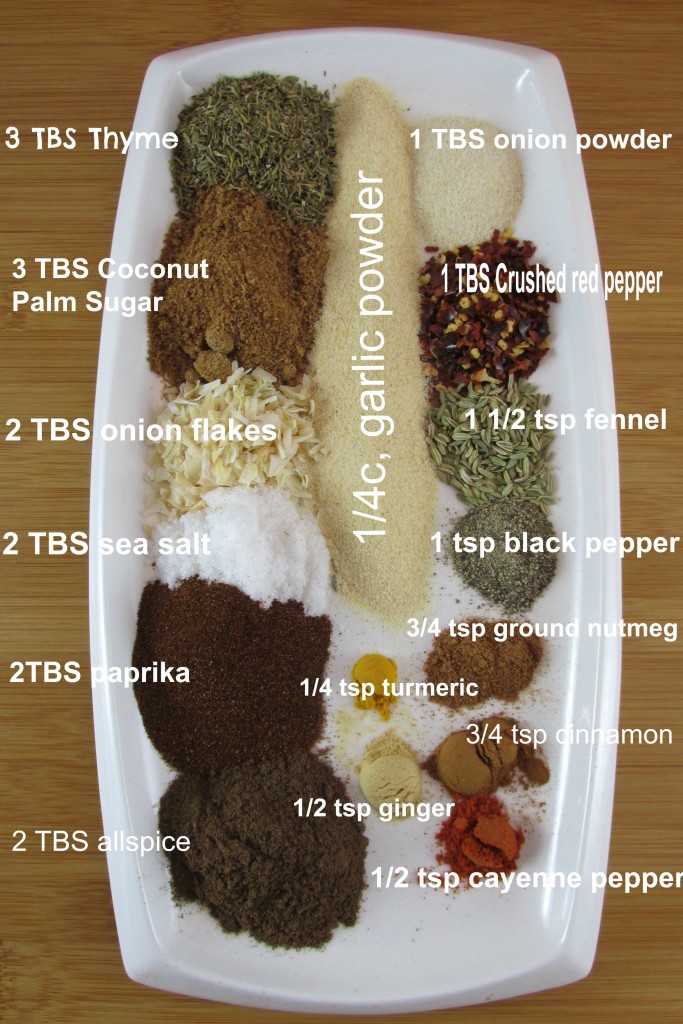 That is what I call FULL of FLAVOR!
1/4 c. garlic powder
3 TBS thyme
3 TBS coconut palm sugar (brown sugar can be substituted)
2 TBS onion flakes
2 TBS sea salt
2 TBS paprika
2 TBS allspice
1 TBS onion powder
1 TBS crushed red pepper
1 1/2 tsp fennel
1 tsp black pepper
3/4 tsp ground nutmeg
3/4 tsp cinnamon
1/2 tsp cayenne pepper
1/2 tsp ginger
1/4 tsp turmeric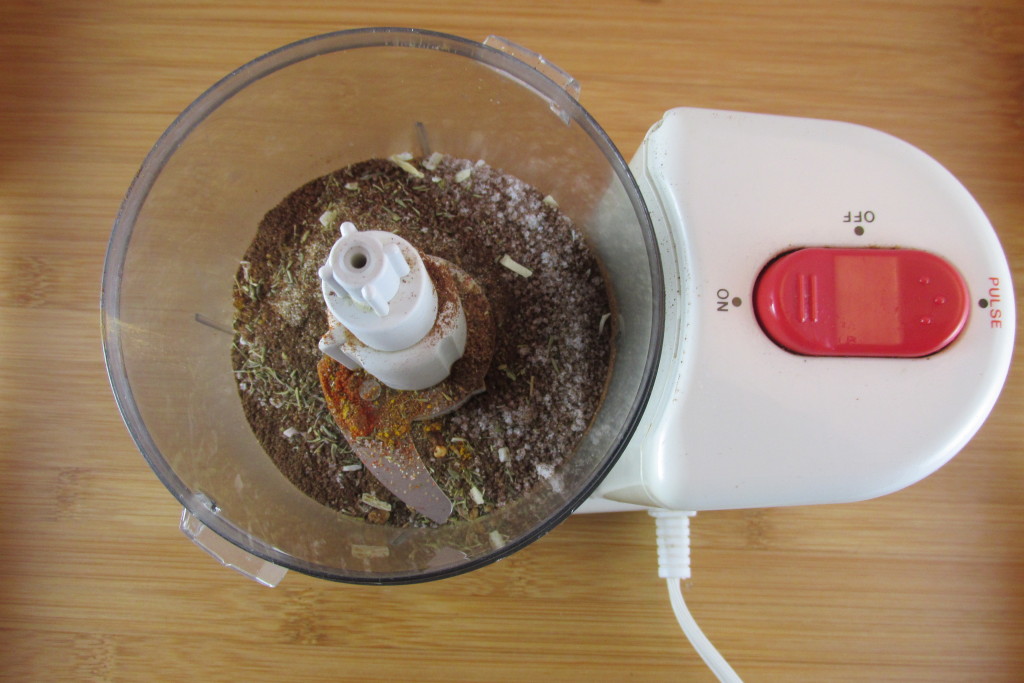 Place all spices in a food processor and blend thoroughly.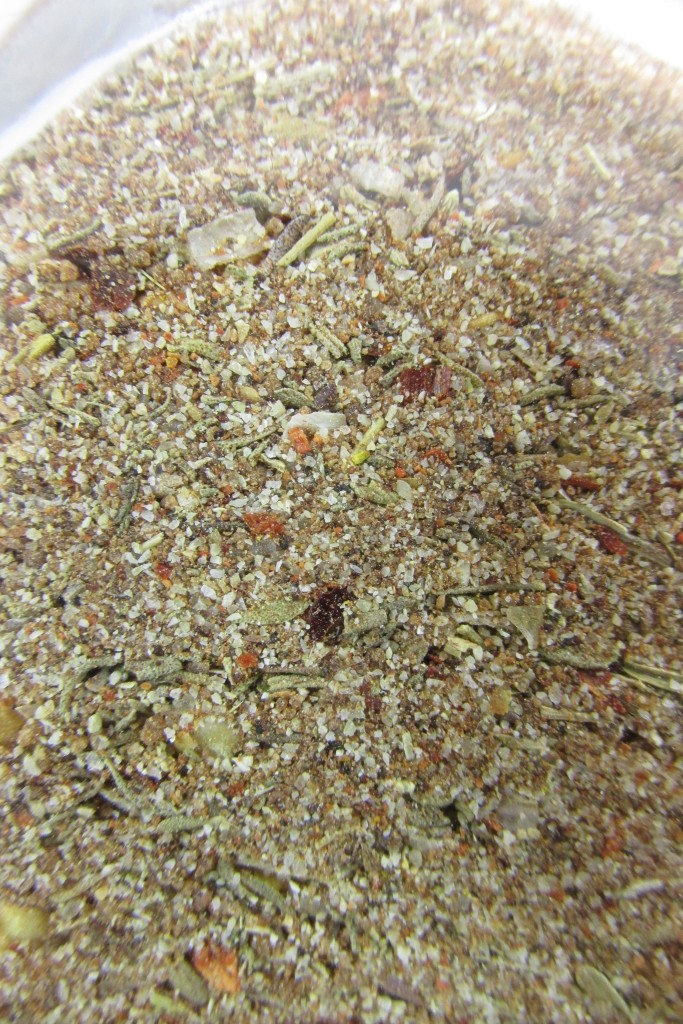 Store in an airtight container.
When I get ready to use the spice blend, I often finely dice Scotch Bonnet Chillies.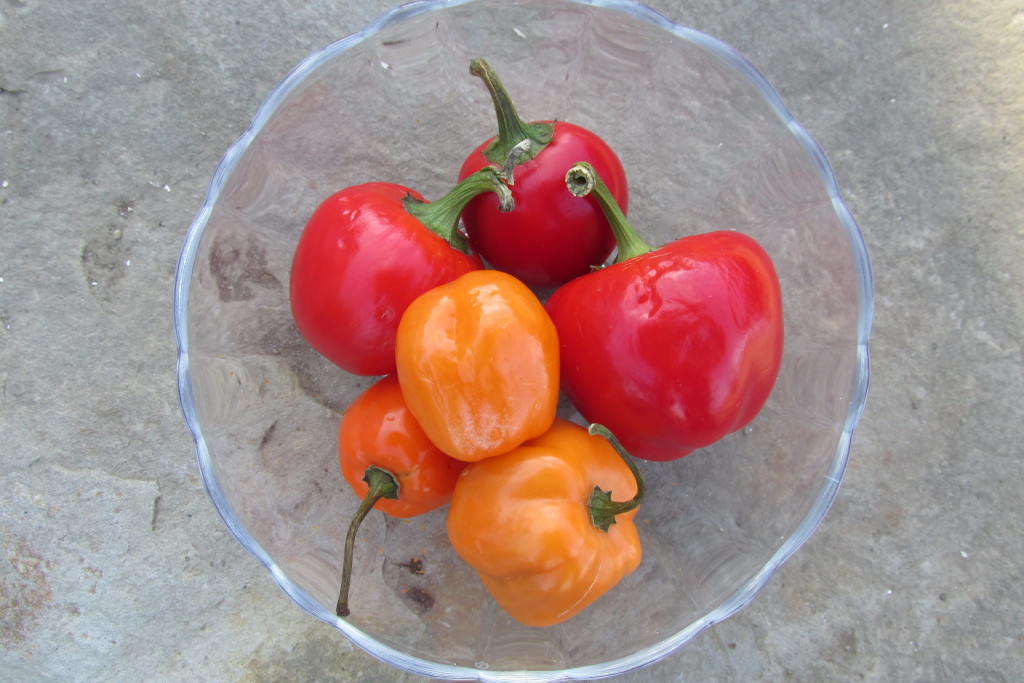 They will add a fresh twist and plenty of heat.  One tablespoon is all you will need to add to a recipe.  Whenever dicing hot peppers always be sure to protect your hands. I use gloves to dice and seed.  Keep skin contact to a minimum.  I wipe down my cutting board and then remove the gloves when finished.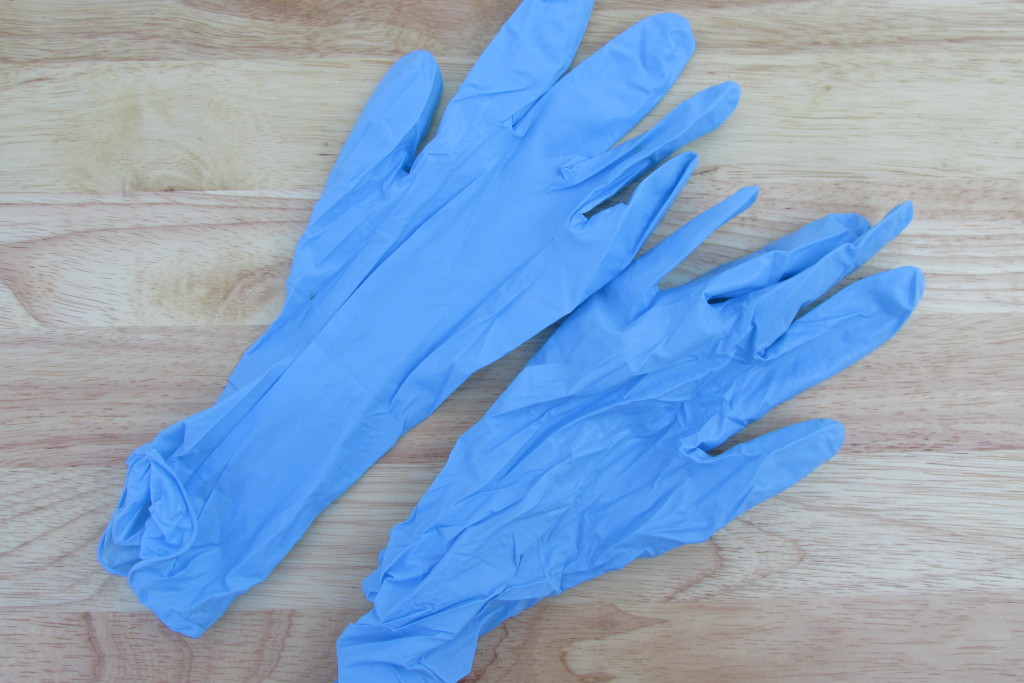 My favorite thing to do with this spice blend is to make a marinade.
3 TBS Jamaican Jerk spice blend
1/3 c. liquid aminos ( you can substitute soy sauce)
1/2 c. honey
And…….a sauce to brush on to meat when we BBQ
1 TBS Jamaican Jerk spice blend
1 TBS liquid aminos (you can substitute soy sauce)
1 TBS honey
More ways to use this spice blend coming soon.
Enjoy!
Mom Cooks Clean
Jamaican Jerk Seasoning
Author:
Prep time:
Total time:
A spice blend with Caribbean flair!
Ingredients
1/4 c. garlic powder
3 TBS thyme
3 TBS coconut palm sugar (brown sugar can be substituted)
2 TBS onion flakes
2 TBS sea salt
2 TBS paprika
2 TBS allspice
1 TBS onion powder
1 TBS crushed red pepper
1 1/2 tsp fennel
1 tsp black pepper
3/4 tsp ground nutmeg
3/4 tsp cinnamon
1/2 tsp cayenne pepper
1/2 tsp ginger
1/4 tsp turmeric
Instructions
Place all spices in a food processor and blend thoroughly.
Store in an airtight container.
When I get ready to use the spice blend, I often finely dice Scotch Bonnet Chillies.
One tablespoon is all you will need to add to a recipe.
My favorite thing to do with this spice blend is to make a marinade.
Jamaican spice blend – 3 TBS
liquid aminos (soy sauce can be substituted) – 1/3 c.
honey – 1/2c.
or….a sauce for brushing on meat when you BBQ
Jamaican spice blend – 1 TBS
liquid aminos (soy sauce can be substituted) – 1 TBS
honey – 1 TBS