Life's not a spectator sport. If watchin' is all you're gonna do, then you're gonna watch your life go by without ya. — Laverne (The Hunchback of Notre Dame)
Disney princes and princesses, heroes and villains, boys and their toys, adventure and mystery have made our days brighter and dreams bigger.  The only thing that would get a family of non runners to train endless miles during the short summer season of the north would be the magic of Disney and EACH OTHER.
On my bucket list was a Disney Half Marathon.  Several times, we tried to coordinate schedules and even twice we played the on line registration game only to be denied due to capacity registration in under thirty minutes.  An opportunity arose and I feel I caught everyone by surprise as did Disney.  Additional slots for the Disney Wine and Dine half marathon opened.  I quickly called family and rushed them on a decision feeling that we would once again be locked out.
Meet my training partners and RunDisney medal holders.
Jillian, my oldest daughter, has always said if I wanted to do it, she would join me.  She has adventure in her blood and a challenge fuels her soul.  She was on her way to an Acadia vacation when I sent her a text. Not only was she the first victim I convinced to join me, but she is my partner on our blog, The Clean Cooks. Her husband, Keith, and puppy Copper have been her faithful cheerleaders as the training hours added up this summer.
Brooke, my middle child, is an athlete and is a princess at heart. She ran track in high school and was a member of the volleyball team in college.  Although most likely the least interested in training for a half marathon, the magic of Disney and the love of family caused her to agree to join me on my adventure.
Her Prince Charming, Matt, was the dedicated chauffeur for our events and a member of our cheer squad.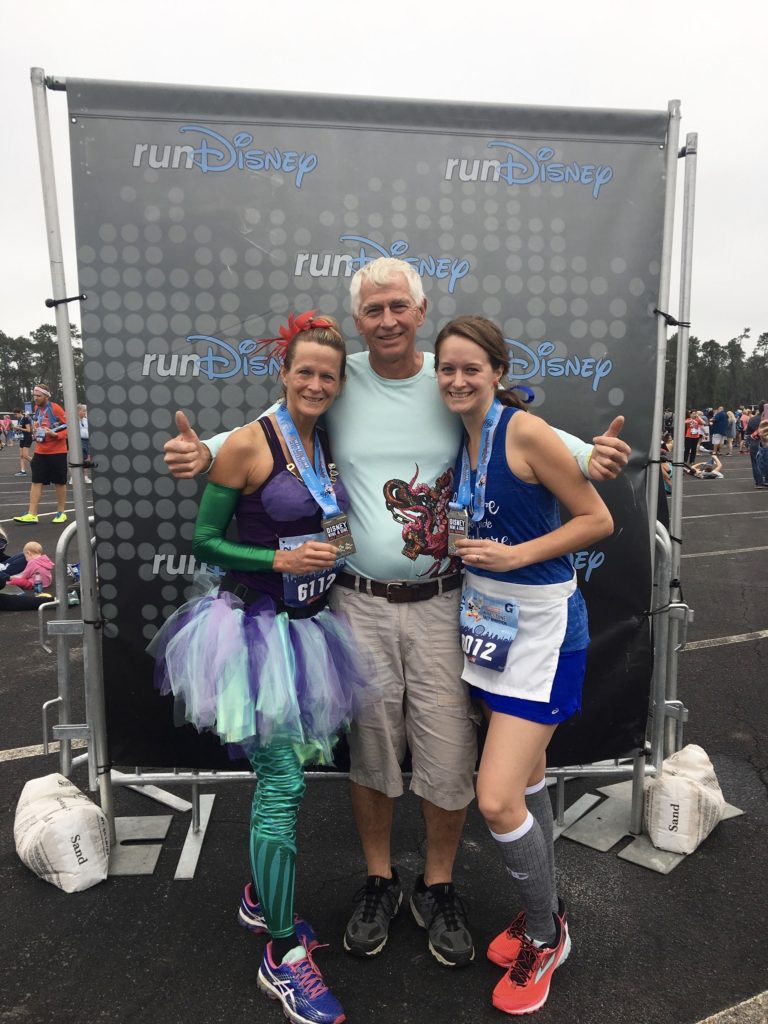 Here is where my hubby fits in.  He is our biggest cheerleader! Raising and praising the women in his life to reach for the stars. No matter what kind of crazy idea we have, he immediately plots his role in helping us achieve it.
My next call was to my sister, Rebecca.  She joined me in the 50 club this year and we have each decided to ignore the number and refuse to act our age!  Her first continuous mile of running occurred at 50 years old when I convinced her to join us.  She is known in our family as Wonder Woman and her 10K race proves that even when she could not find the will, she made the way. Jim is her source of endless encouragement.
Kendra is my niece.  She has been involved in running more than the rest of the family with an impressive collection of race medals.  She is married to Dennis and has two princesses of her own,  Allison and Kennedy.  Without our families, none of this would be possible. Add on top of that a full time emergency room nursing job, Girl Scout leader, and graduate student. She chose to run alongside her mother in law, Rebecca, in the 10K.
Finally, Kallie.  She started this fire burning in my heart.  She is a RunDisney veteran with nine races under her belt.  Her family participates in the challenge runs with a 10K race on Saturday and a half marathon on Sunday, an achievement she has completed three times along with coast to coast half marathons.  Every photo of her beaming smile in an adorable Disney inspired running outfit fanned the flame.  She has been a treasured friend to our family since attending medical school with Jillian.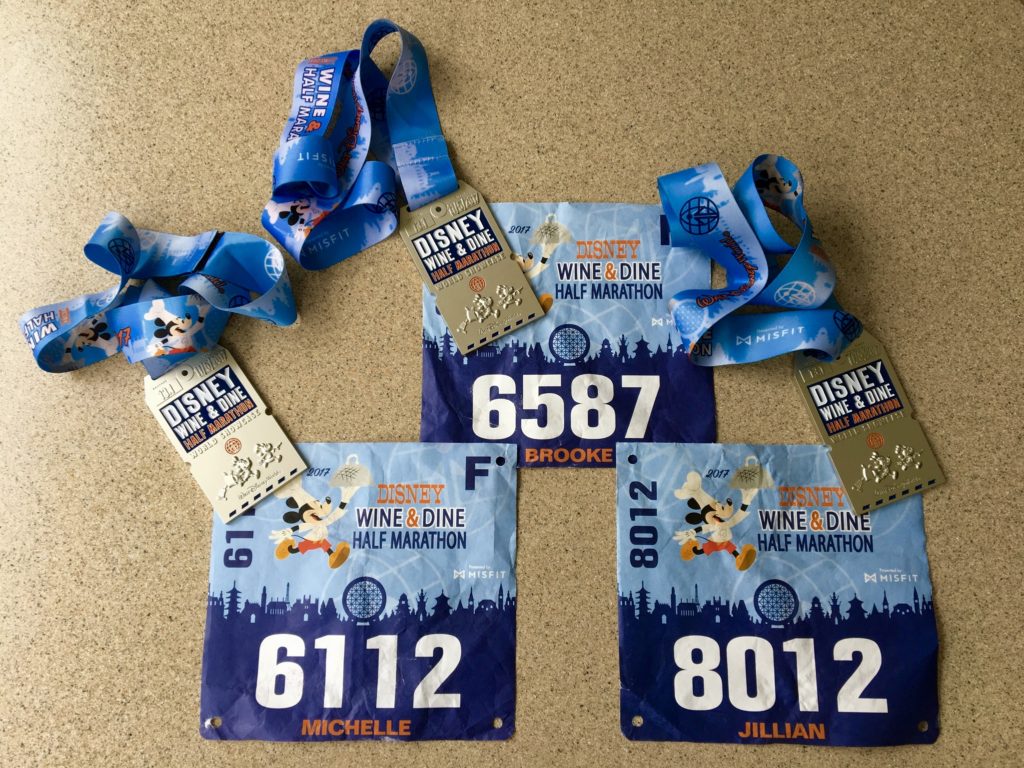 Disney Half Marathon can be crossed off of my bucket list.  I am blessed to be surrounded by the most amazing family and friends. I used many words in this post, but there simply are not enough to thank them!
DREAM BIG….BRING FRIENDS!
Michelle