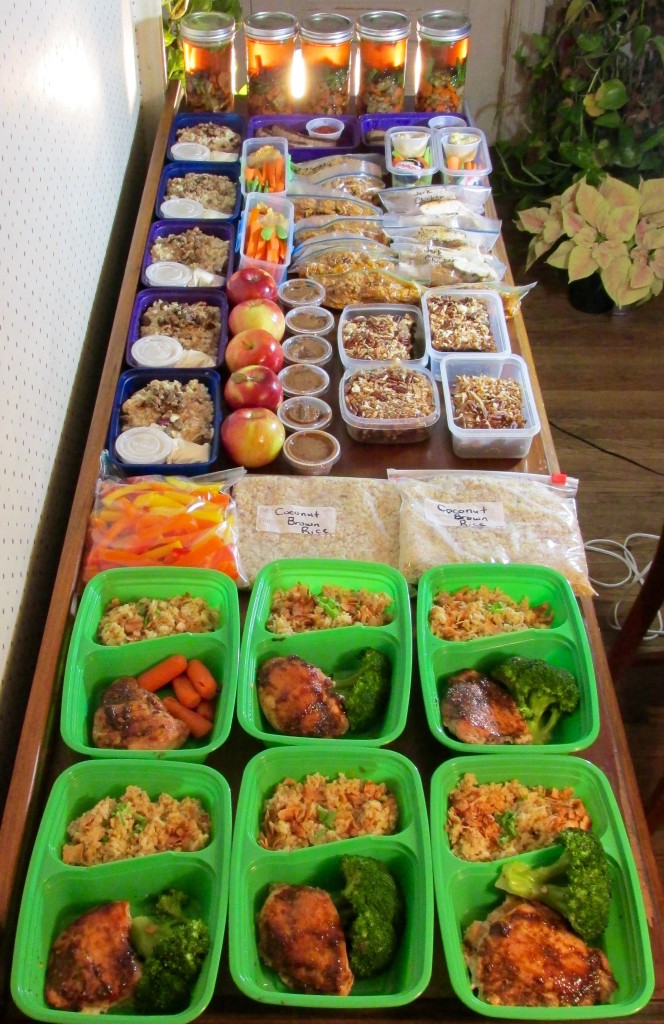 We get so many questions about meal prep.  We also get many people that wish they had meal prep habits, but feel the task it too daunting.  A little time spent on the weekend SAVES time during the work week.  A time when minutes are precious and help is always appreciated, healthy, clean meals are ready to go!  Is meal prep or meal planning your goal for the new year?  Follow along!  We have tips and can help!  Have a question?  Ask us — TheCleanCooks@gmail.com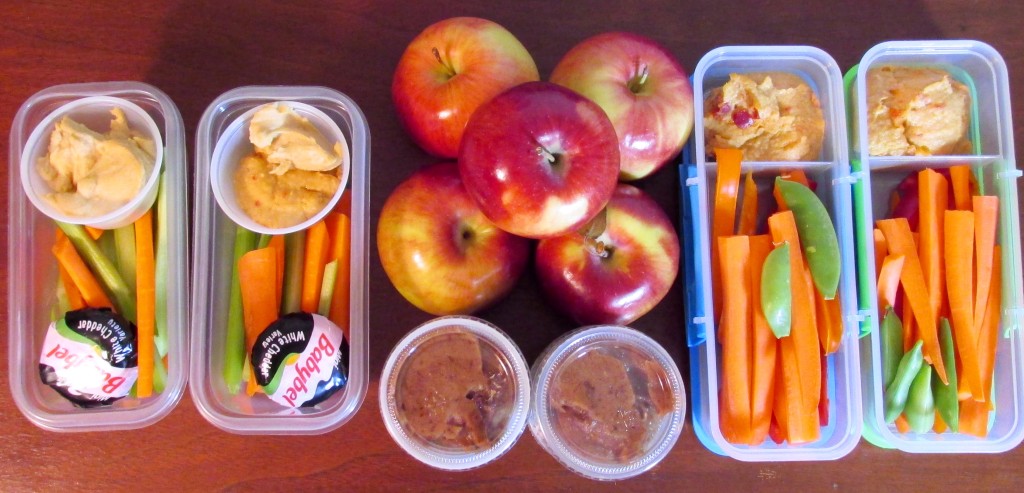 A great place to start is snack prep.  Do not overwhelm yourself.  Plan to SUCCEED!  This week, I have fresh cut veggies, hummus, and a Babybel cheddar.  I also have an apple with clean salted caramel dipping sauce.  Keep it crunchy and yummy.  Another pitfall is making your food too boring to enjoy.  The Clean Cooks make sure your food is FULL of flavor.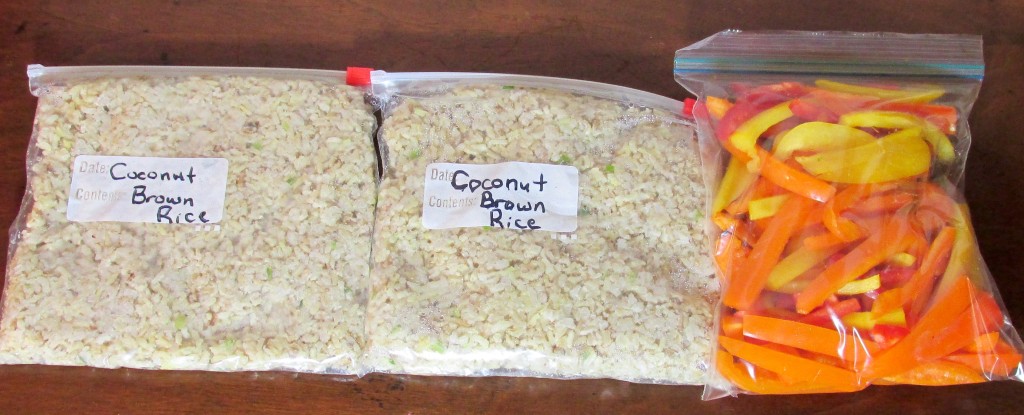 While I am prepping meals, I menu plan ahead as well.  I have extra coconut rice and sliced peppers in quart size zip lock bags.  Ready for my fajita wraps for dinner this week.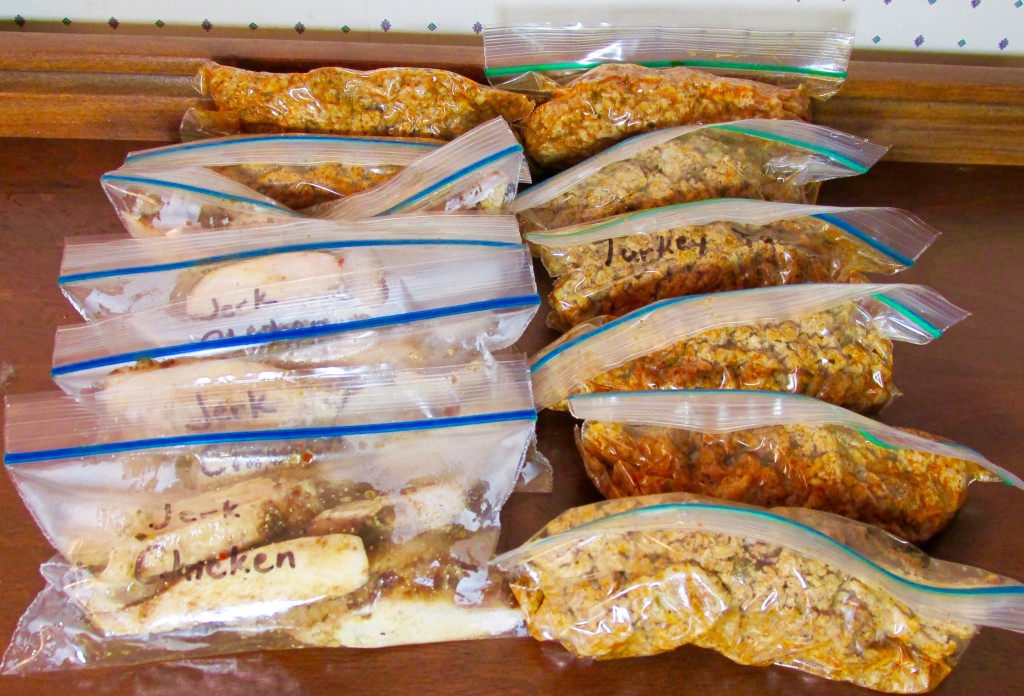 I have portioned turkey taco meat and Jamaican Jerk chicken.  I will put these in the freezer.  Again, fajita wraps or a mason jar salad on a moments notice.  We have recipes for gluten and filler free seasonings that reduce the amount of sodium as well.  Taco seasoning and Jamaican Jerk are two of my go to blends to add the flavor that makes the meal.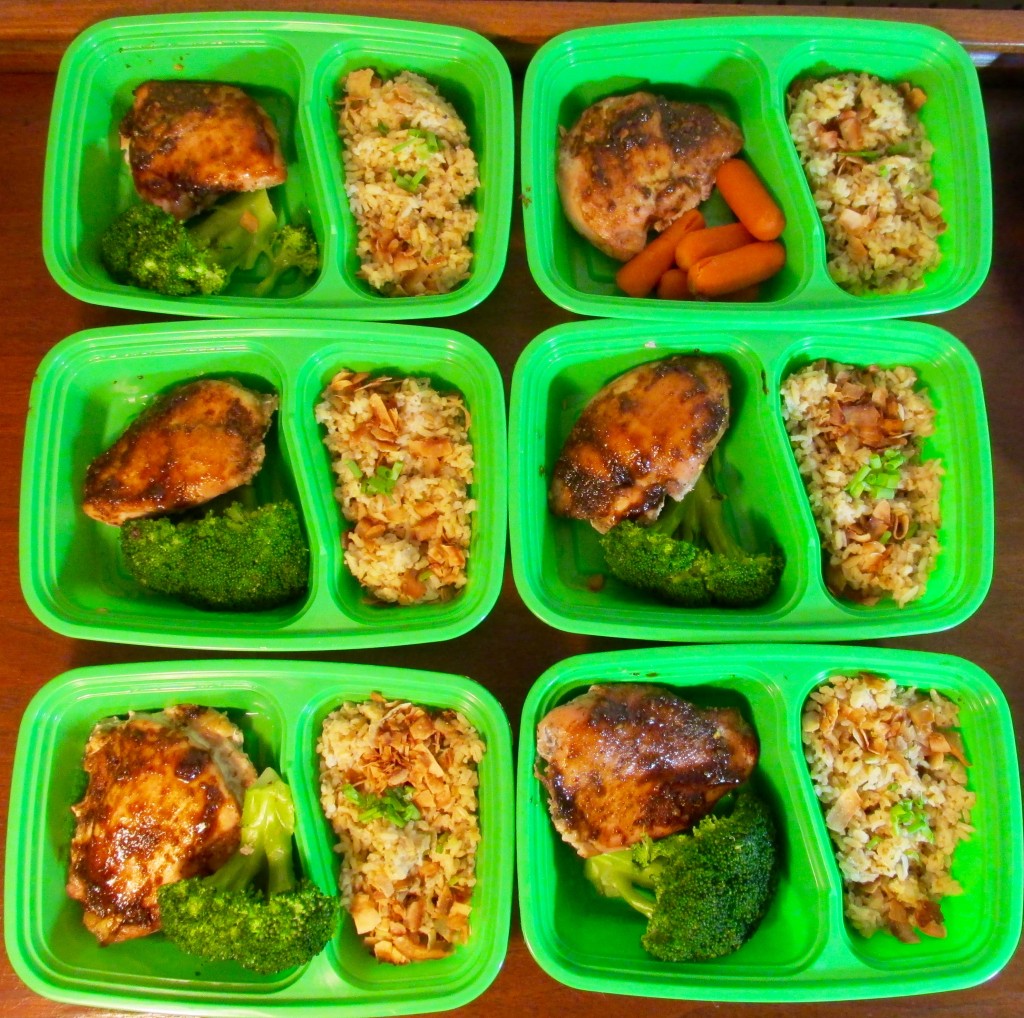 Great lunch this week includes Jamaican Jerk Chicken, Coconut Rice, and Broccoli.  I will put these in the freezer as well.  I take them out one or two at a time.  Often, they go from freezer to lunch box.  They gently thaw and are ready to heat and eat at lunch time.  I have a bone broth beef soup ready for this week too.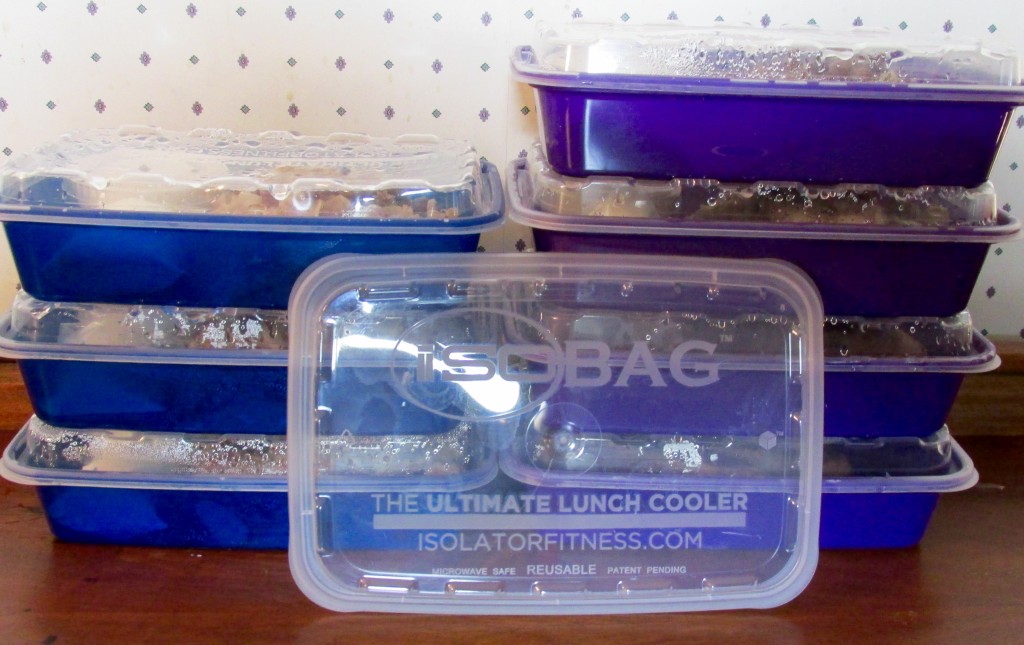 I love my IsoBag meal prep containers and  Ball Jars when I meal prep.  These have breakfast ready to go.  This week is all about comfort food for me.  Gluten free Bob's Red Mill muesli for breakfast.  The dates, seeds, and nuts make it so much more than just oatmeal.  When it is meal prepped, I include a mini container of almond milk and vanilla protein powder.  After all, each meal should contain a protein. I heat the muesli then stir in the protein powder and top with the almond milk. Sometimes I will make hard boiled eggs to go with my muesli.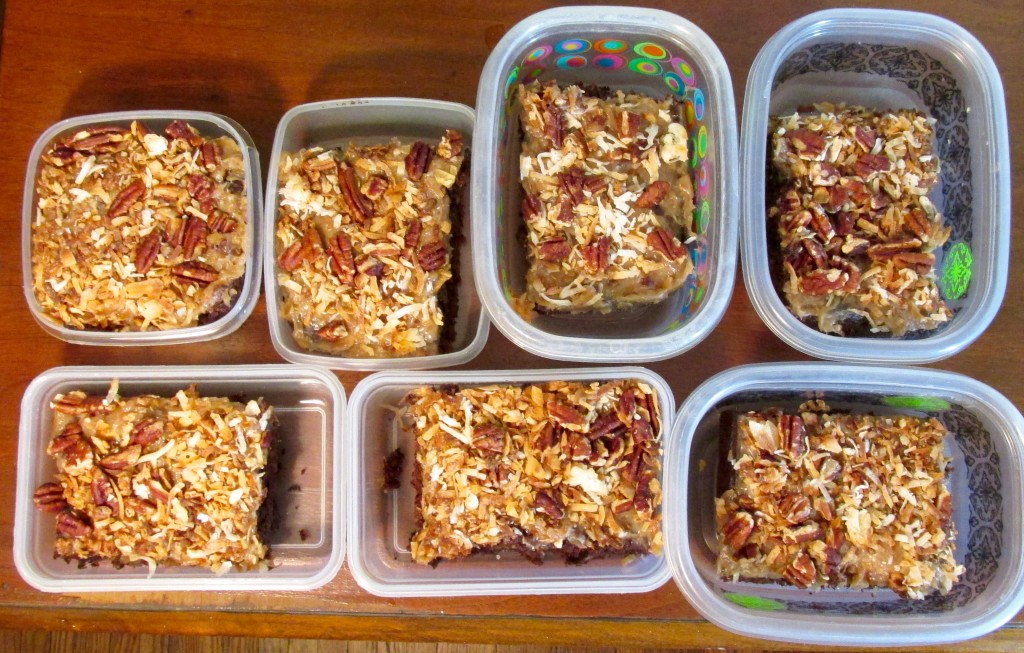 Not everyone in my house eats the same.  This is German Chocolate Cake for Dad Eats Clean.  Do not let the eating habits of others in your family deter you from doing what is best for YOU!  Meal prep their cake. Put their chicken in a wrap or on a bun instead of on a salad.  Again, follow along…we feed the big boys and a teen boy.  Full of flavor and versatile.  We can help!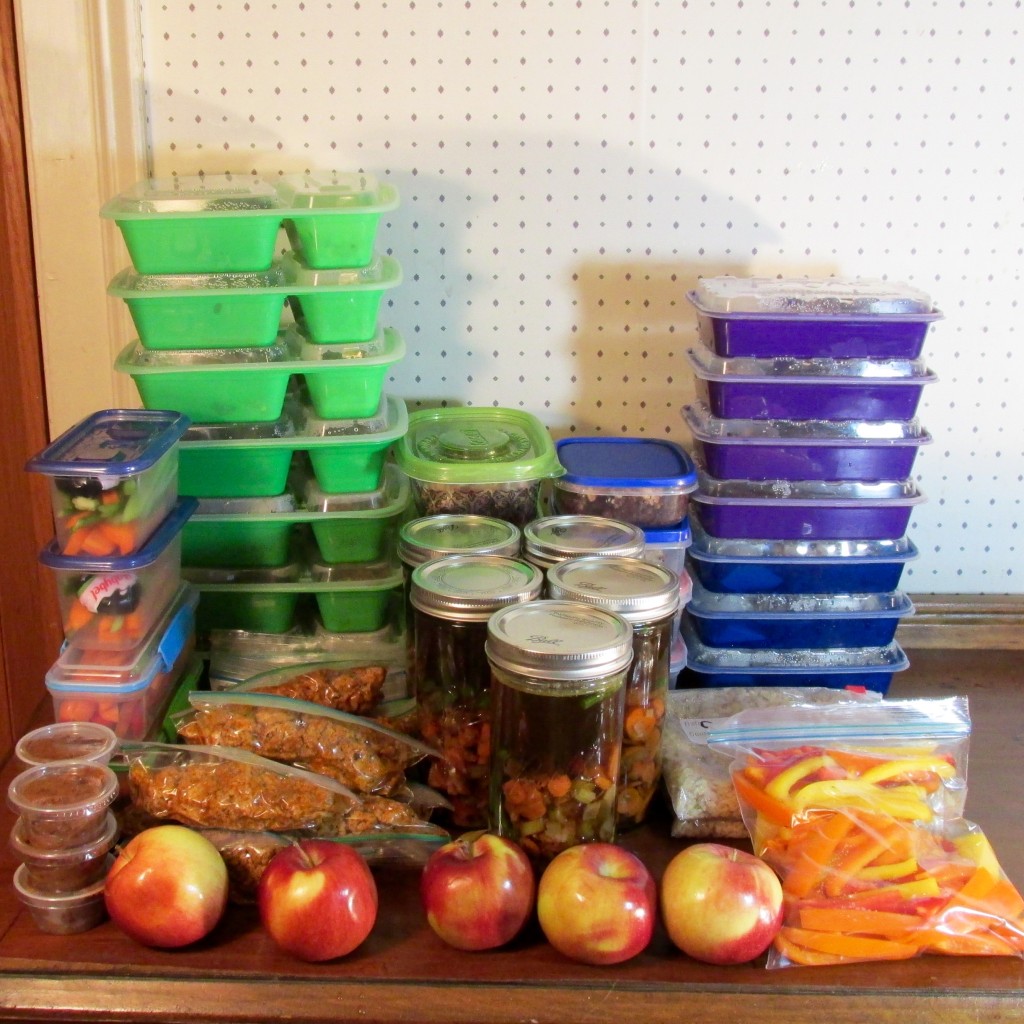 And there it is….ready to go!  Is organization on your list of goals this year?  Cross off two things with one habit.  Make organization, healthy eating, and time management a priority and SMASH your meal prep.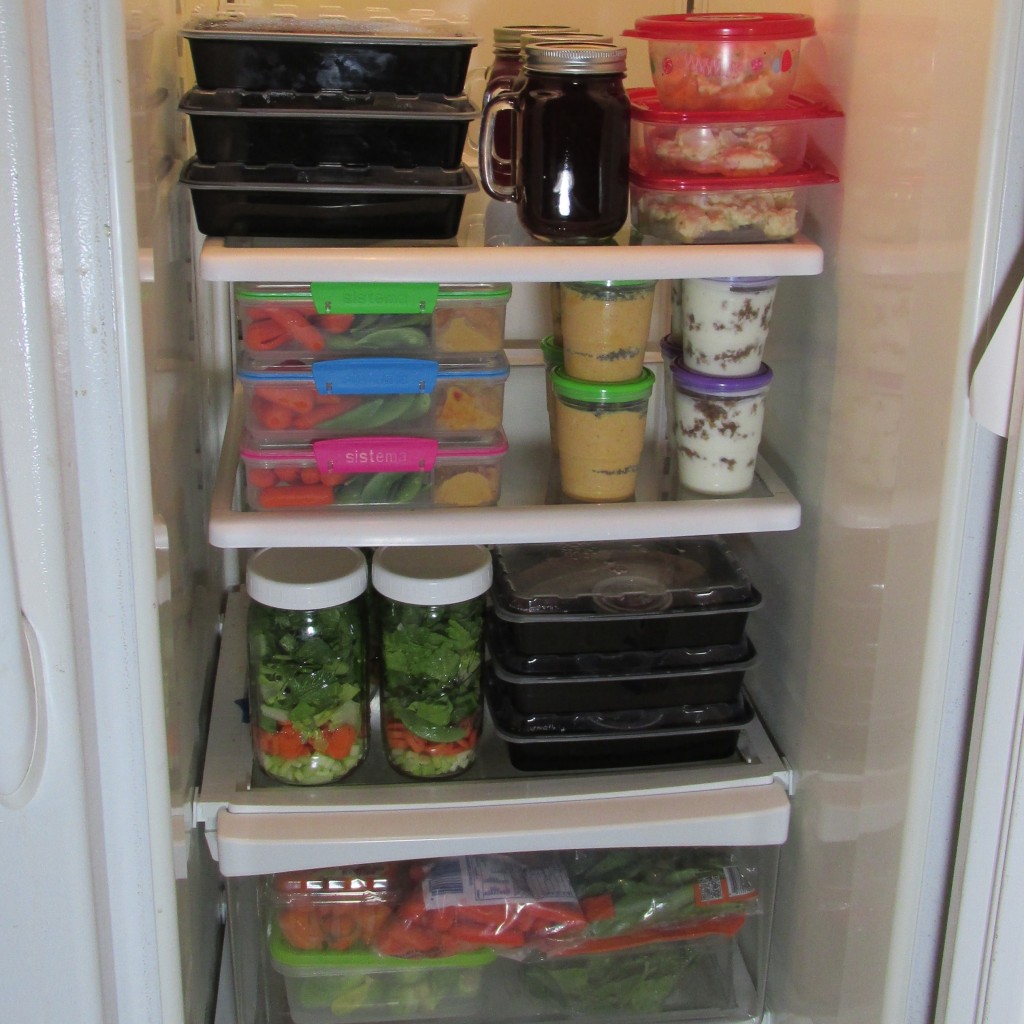 Start small and succeed.  We are here to help!