Hello!  Welcome to TheCleanCooks.com!  We are cooking healthy food, full of flavor, across generations. Newlywed to empty nest, we feed the fussy eaters of all ages and they love our food. Shhh… they dont know! Our mission is to create easy and delicious recipes which will have your family members for seconds and not notice they are eating healthy!
My name is Jillian.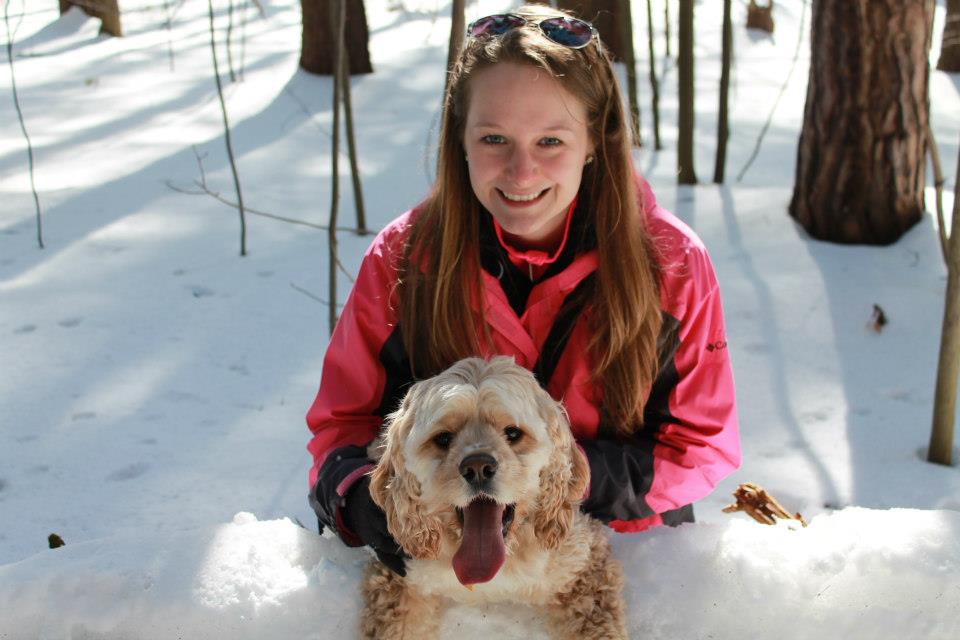 Since I was young I have always enjoyed cooking with my mom (Michelle, the co-founder of TheCleanCooks) or just hanging out with her in the kitchen while she created delicious and healthy meals for our family.  For me, this blog is not only a way to share and create new healthy recipes, but it allows me to cook with my mother again (even though we live 200 miles apart.)  I am a 26 year old physical therapist and newlywed.  Other than cooking, I enjoy all outdoor activities including hiking, camping, and ice fishing.  I also love to read and craft.  You may see dog treat recipes mixed in here at TheCleanCooks which I have created for my dog Copper, whom I absolutely adore.  I am a big advocate for always striving to learn new things, so if you have any suggestions please feel free to leave a comment!  #CardinaliCooksClean
Stay tuned for more information about the co-founder of TheCleanCooks, Michelle #MomCooksClean
Hello!
I am Michelle – Mom Cooks Clean.
I have been blessed with an amazing life!  I married the love of m life 28 years ago on Valentine's Day.  We have 3 amazing children.  Dr. Jillian Cardinali is my oldest daughter and posts as #CardinaliCooksClean.  Brooke is my middle child, vegetarian, and my fussiest eater.  This makes her the perfect critic when I am tweaking recipes.  Once she gives the thumbs up, it is good to go.  Garret is my youngest and only son and just graduated high school. He eats anything and says, "thank you!".  This makes sure none of my "almost there" trials never go to waste.
While my children were in school, I worked in a hotel restaurant as a pastry chef and also taught kindergarten, first, and second grades.  I currently work in the finance department as an accounts payable auditor.  I love to be active outdoors biking, skiing, hiking and running.  The beach is my favorite place to be!
I am an avid label reader. My passion for cooking comes from the pleasure of a home cooked meal that is healthy, hearty, and satisfying.  The ingredients in packaged and processed foods discourages me.  The flavor of real food shines through over the artificial ingredients of store bought items.  Working full time and caring for a husband and three children makes time a very important commodity.  I try to make my kitchen time as efficient as possible.  A breakfast table for children to share their day, work on homework, or just chat is a comfort zone in our home.  Meal prep for multiple meals and snacks makes the week go smoothly.  I will never shy away from an extra step to make fresh food over fast food.  I just make the most of the time spent by planning ahead.  I hope to share some of my tricks with you and hope you share a few of yours with me.  I love a day I learn something new!
Welcome to this new empty nest adventure.  Come learn along with me!
#MomCooksClean