I am often asked about my mason jar salads.  Do they really last?  Yes!  My salads often last as long as 10 days. How do you make them?  Well….here is this weeks version.
Be sure to choose plenty of color and crunch.  I use romaine lettuce and spinach.  Iceburg and premix lettuce do not seem to hold up as well.

Celery is one of my favorite salad toppings.  Hard, crunchy veggies go in the jar FIRST.  I dice vegetables for the salads and layer them as I go.  While I am cutting, I also julienne vegetables for my snack.  Making the most of meal prep is what it is all about!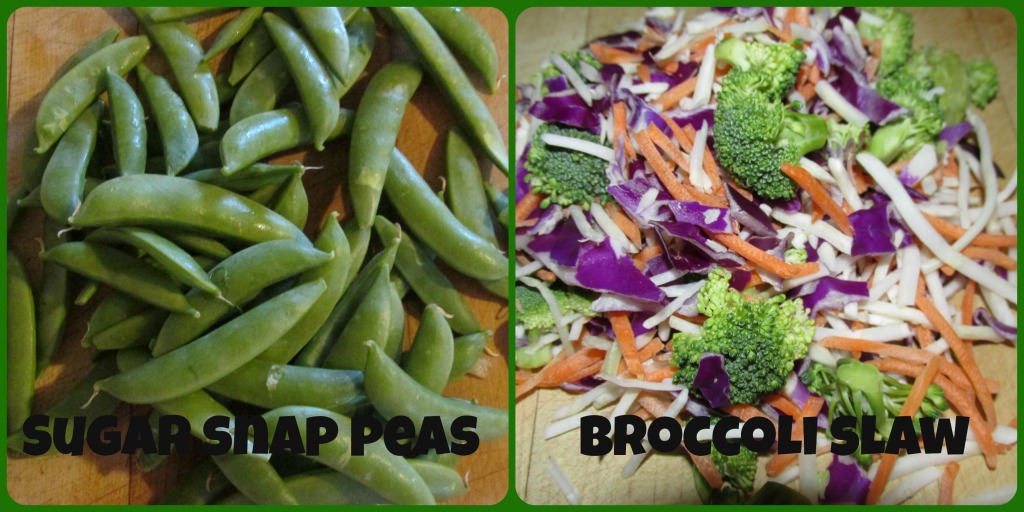 Make it yummy with plenty of favor!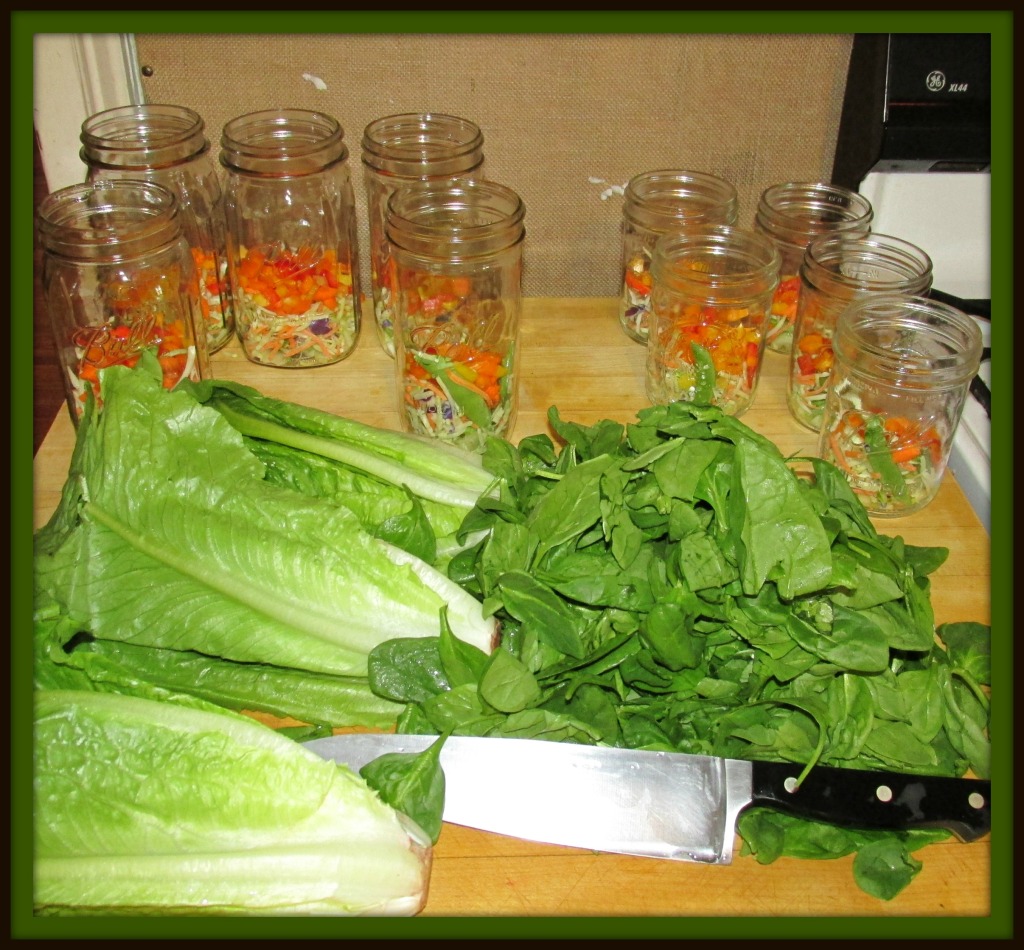 I use several size Ball mason jars.  I prefer the wide mouth jars.  It makes them easy to fill and easy to dump.  I meal prep for all different eaters.  I LOVE a big salad for lunch.  I can easily eat a quart jar.  My daughter likes the pint size jar.  I pack my husband a pint and a half because he needs the dressing packed with each salad.  I usually have at least 1/3 of the jar filled with toppings before I get to the lettuce.  I add cleaned, chopped romaine followed by spinach and topped off with alfalfa sprouts.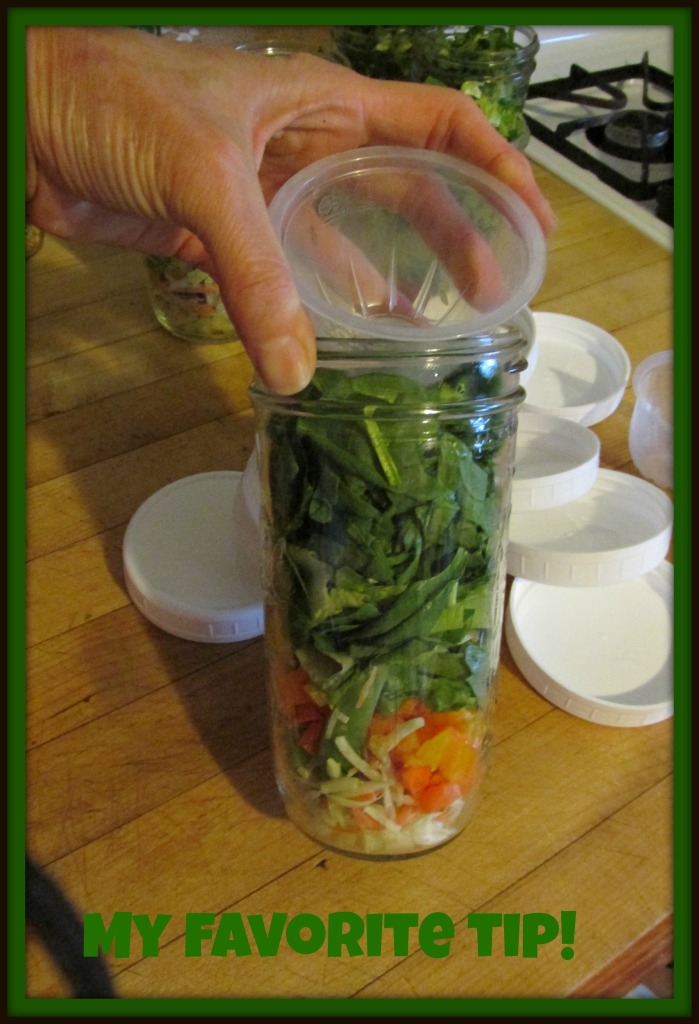 A recycled fruit cup container fits perfectly on the top of a wide mouth jar.  I use these with the pint and a half jars.  You can add salad dressing, cheese, meats, beans, croutons, or any variety of items you do not want mixed with the vegetables until you are ready to eat your salad.
Use your julienne vegetables to pack a snack.  I portion out hummus for dipping my vegetables.  I like to eat this after lunch or while making dinner.  It keeps me from snacking on something unhealthy while the smell of dinner cooking fills the air!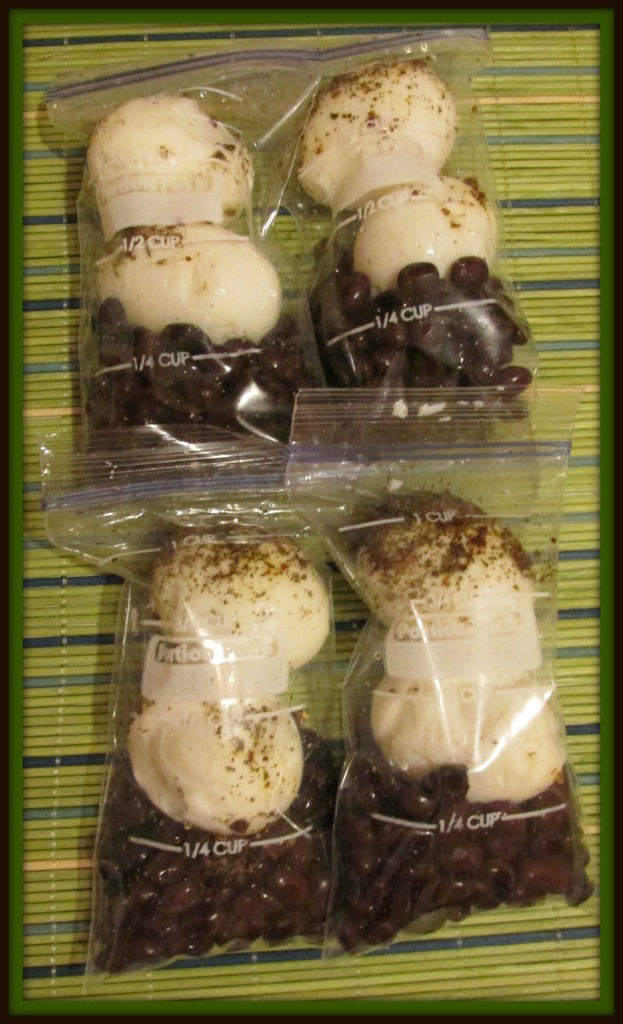 If you are eating your salad as a meal, don't forget the protein!  I often grill on Sunday to get ready for the week.  I portion and freeze for grab and go meals.  I often have many items to choose from, portioned and ready to go in the freezer.  Grilled chicken, ground taco turkey, vegetarian taco salad, and sliced beef are favorites.  This week I chose hard boiled eggs with black beans and a sprinkle of Mrs. Dash sun dried tomato and basil.  I will top the salad with some fresh salsa.
Most of all, BE CREATIVE, BE COLORFUL, BE YUMMY!
I would love to hear your salad combinations, tips and tricks!
Enjoy!
Mom Cooks Clean