It is that time of year again.  With valentines day around the corner the stores are filled with tempting candy.  With difficulty resisting temptation I set out to make a guilt free paleo valentine's day treat!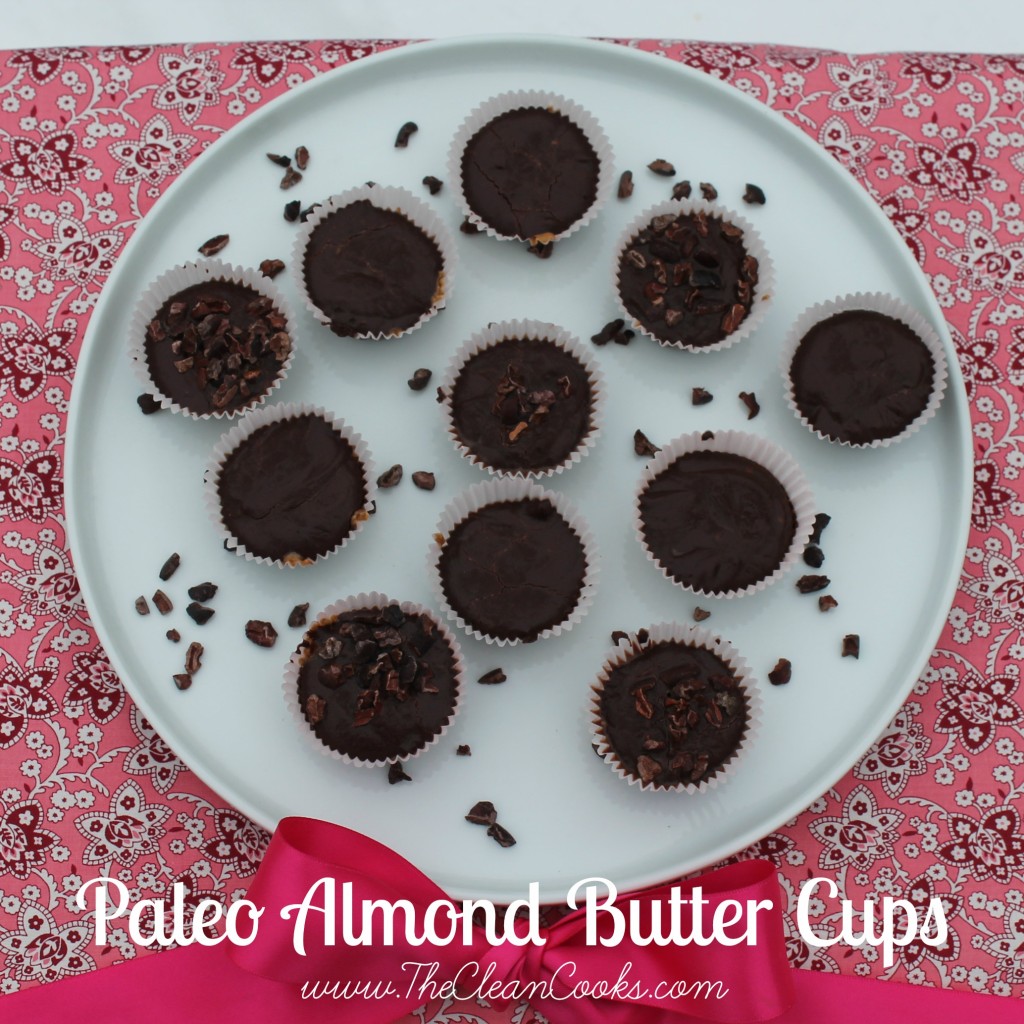 The almond butter cup is like a peanut butter cup, but without the sugar or the guilt!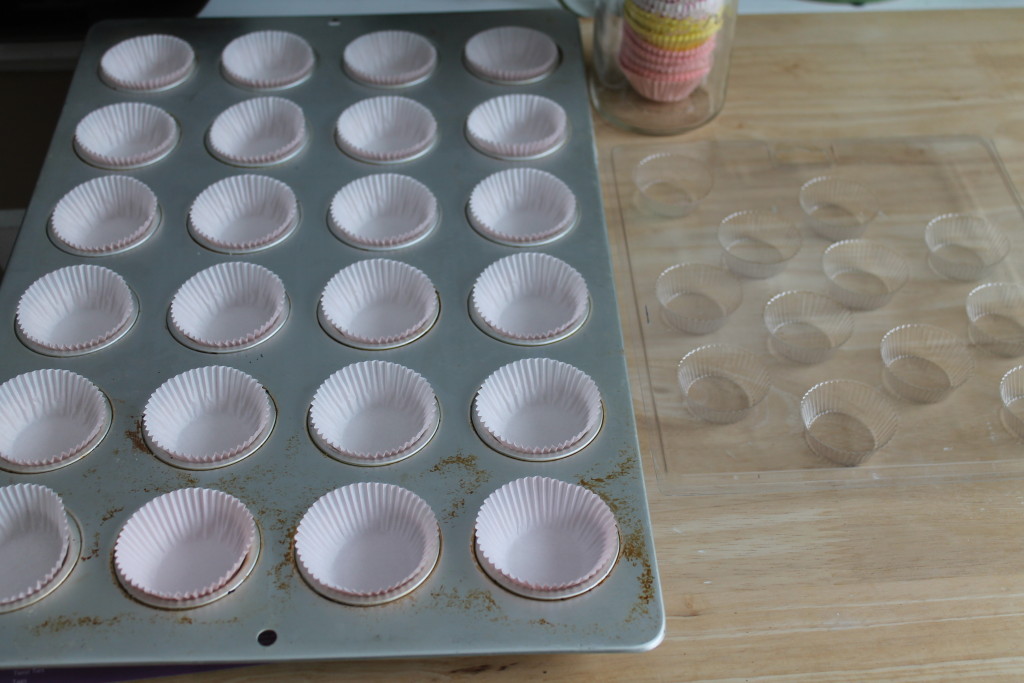 You will need a mold of some sort to build your candies in.  You can buy a chocolate mold or simply use a mini cupcake pan lined with cup cake liners.
In a sauce pan mix 1/4 cup coconut oil, 1/4 cup raw cacao, 2 tablespoons honey, 1/2 teaspoon vanilla, 2 tablespoons coconut cream, and a pinch of salt.  Make sure to use cacao and not coco powder.  Also, look for coconut cream and not milk.  I found mine with other baking ingredients in a can at Trader Joes.  Allow mixture to simmer until fully blended continuously stirring, about three minutes.  Place a layer of chocolate on the bottom.  Allow layer to freeze (about 10 minute.)  Then layer almond butter of your choice and a top layer of chocolate.  Top with cacao nibs if desired.  Freeze another 10 minute and enjoy!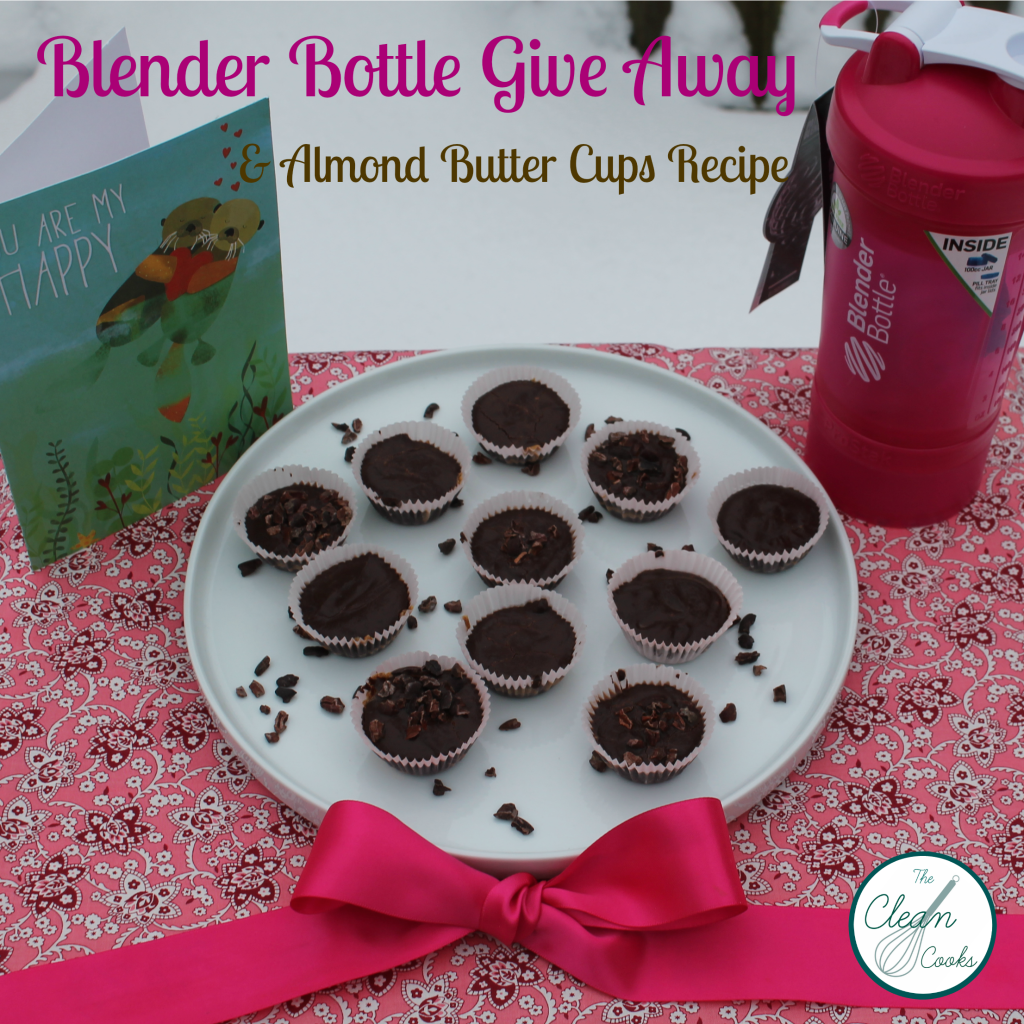 These little treats make the perfect gift for a loved one!  Check out our Facebook or Instagram for information about how to win a Blender Bottle from us!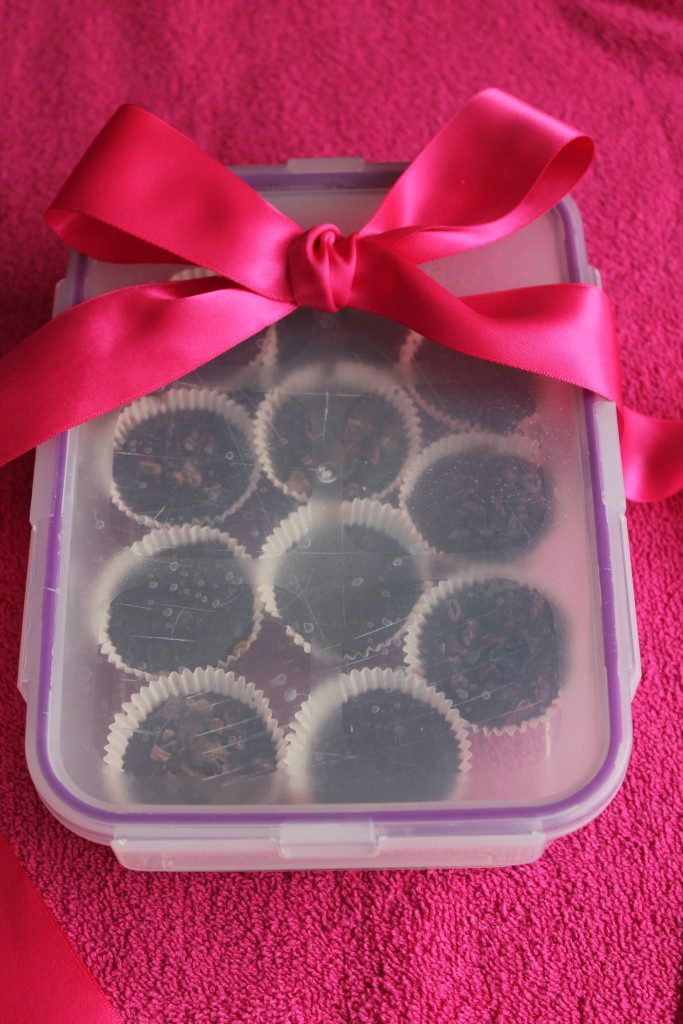 Store in an airtight container in the freezer for two weeks.
Enjoy!
#CardinaliCooksClean
Almond Butter Cups
Author:
Ingredients
1/4 cup coconut oil
1/4 cup cacao
2 tablespoons honey
1/2 teaspoon vanilla
2 tablespoons coconut cream
pinch of salt
Instructions
In a sauce pan mix 1/4 cup coconut oil, 1/4 cup cacao, 2 tablespoons honey, 1/2 teaspoon vanilla, 2 tablespoons coconut cream, and a pinch of salt. Allow mixture to simmer until fully blended continuously stirring. Place on layer of chocolate on the bottom of your chosen vessel. Allow layer to freeze (about 10 minute.) Then layer almond butter of your choice and a top layer of chocolate. Top with cacao nibs. Enjoy