Our adventure on learning how maple syrup is made began with a pancake breakfast at Fairbanks Maple. Pure maple syrup is one of my favorite sweeteners.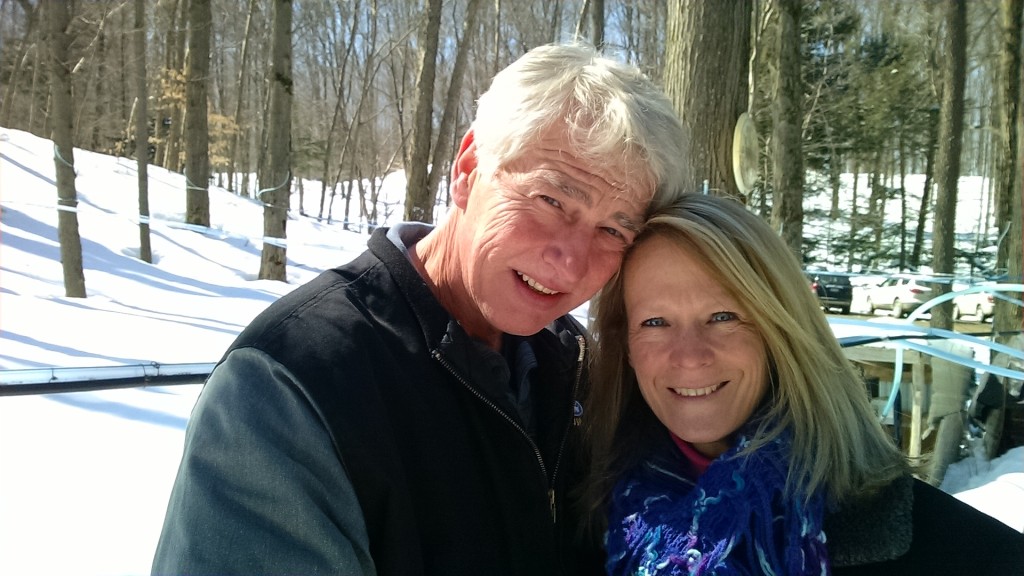 We were able to observe the maple syrup being made from the tree all the way to the table.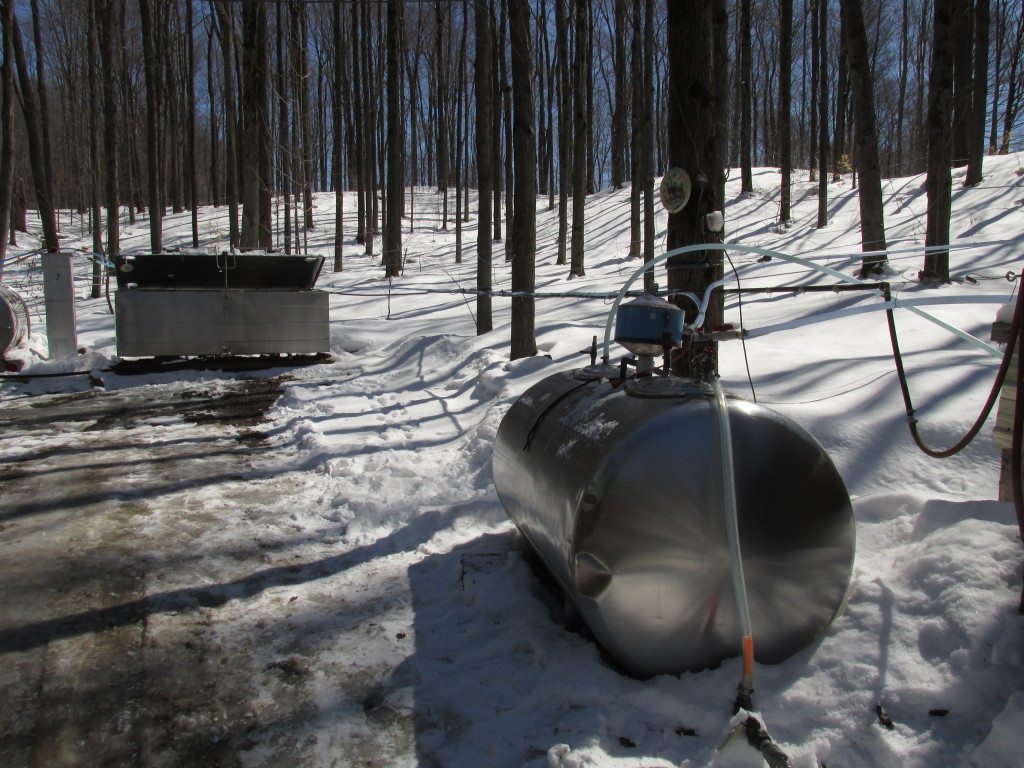 The sap from the maple trees was collected by in intricate maze of tubing funneling all the syrup to a vat.  You can see the sap running into this collection container nearly clear as water.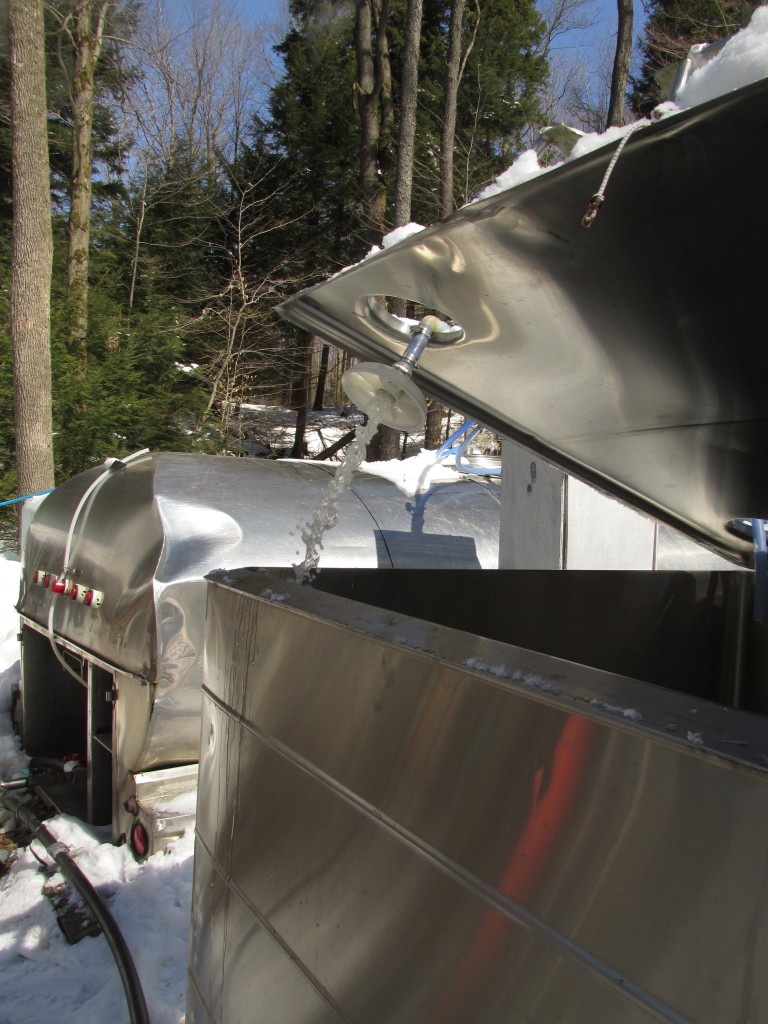 It takes 40 gallons of maple sap to make 1 gallon of pure maple syrup.  The next step combines the barometric pressure and a precise temperature to evaporate the sap to the desired consistency and color.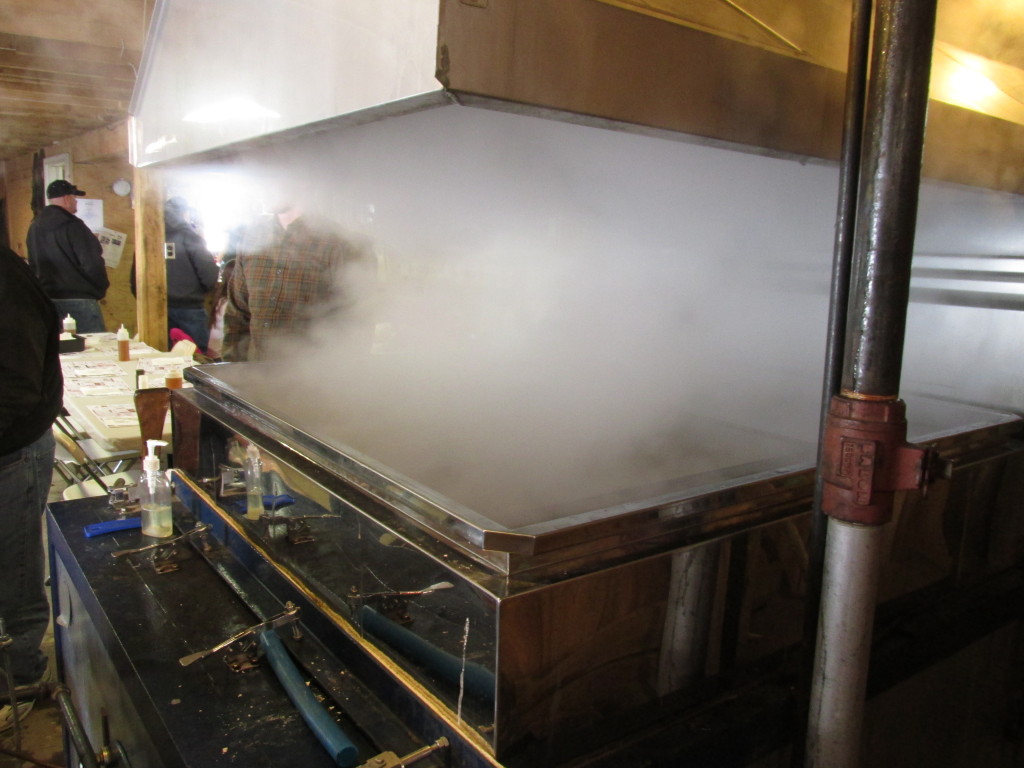 The color and flavor is produced by using different maple trees from sugar, black, soft, or red.  The darker the syrup, the more pronounced the maple flavor.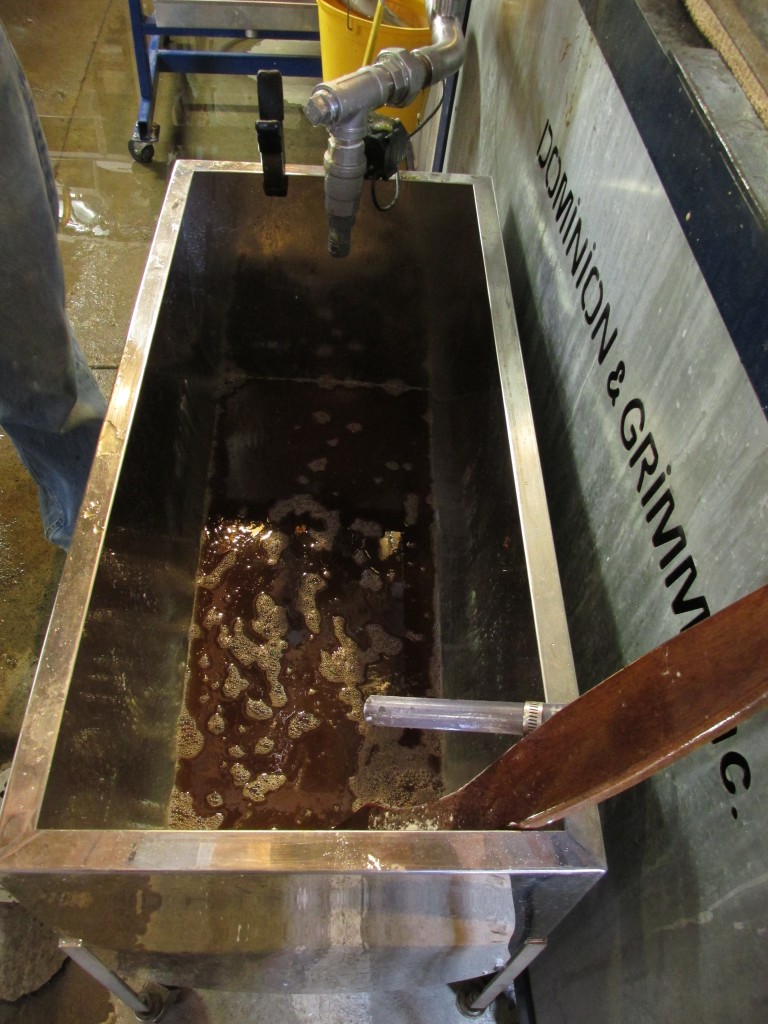 The maple syrup on our pancakes was collected as sap yesterday, evaporated, and devoured by us today.  It does not get fresher than that!  After our breakfast and tour, it was time for a horse drawn ride to see the many maple trees that were tapped and collecting sap.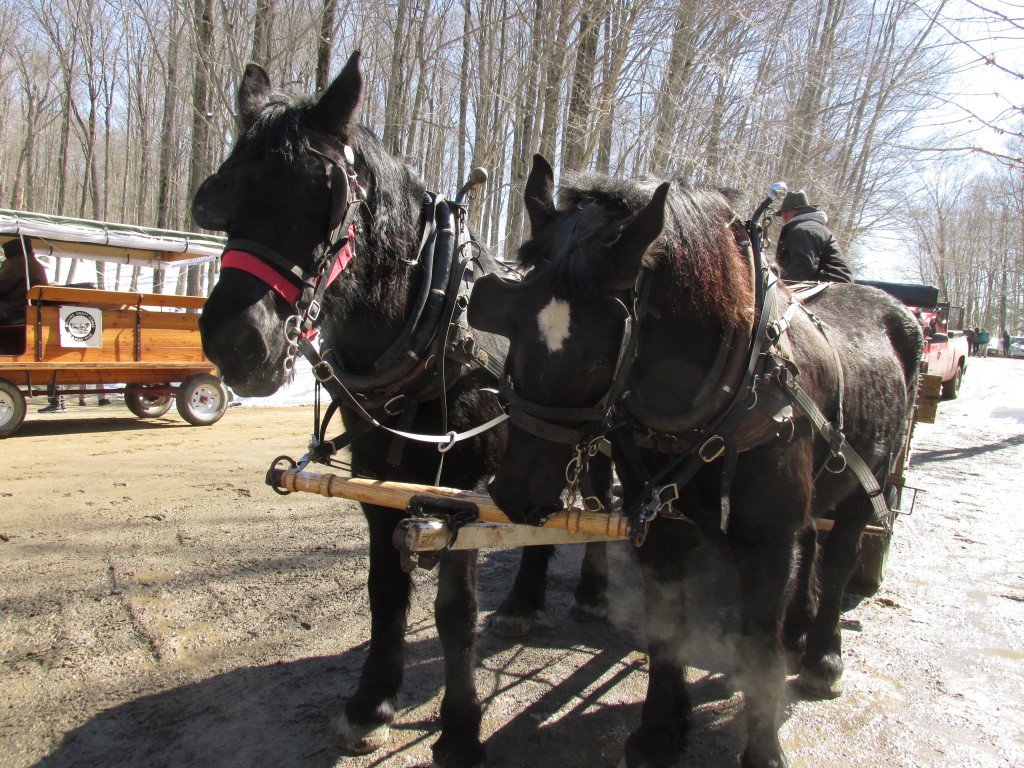 We cuddled up, covered up, and enjoyed the fresh Spring air!
Now it was time for the really fun part….buying fresh, local maple syrup, maple sugar, raw honey, and steaks!  Someday Maybe Farms was there as well with their farm raised meat.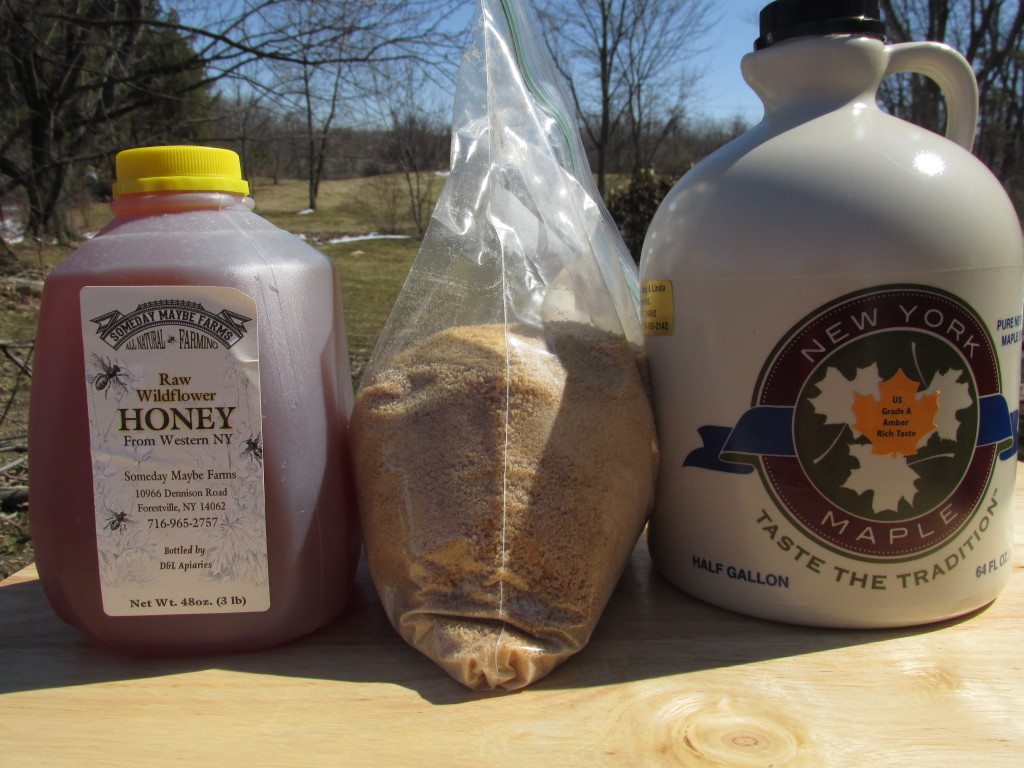 They had maple conversion guidelines available for substituting maple sugar and syrup.
1c. white granulated sugar = 1c. maple granulated sugar or 1c. maple syrup with reducing other liquids in the recipe by 1/2c.
1c. packed brown sugar = 1c. + 1TBS. maple granulated sugar or 1c. + 1 TBS maple syrup with reducing other liquids in the recipe by 1/2c.
This adventure was a clean cooks ideal date from beginning to end.  I encourage you to find fresh, healthy foods and activities in your own backyard.
Now…..it is time to make a batch of Maple Pumpkin Seed Granola Bars!
Enjoy!
Mom Cooks Clean