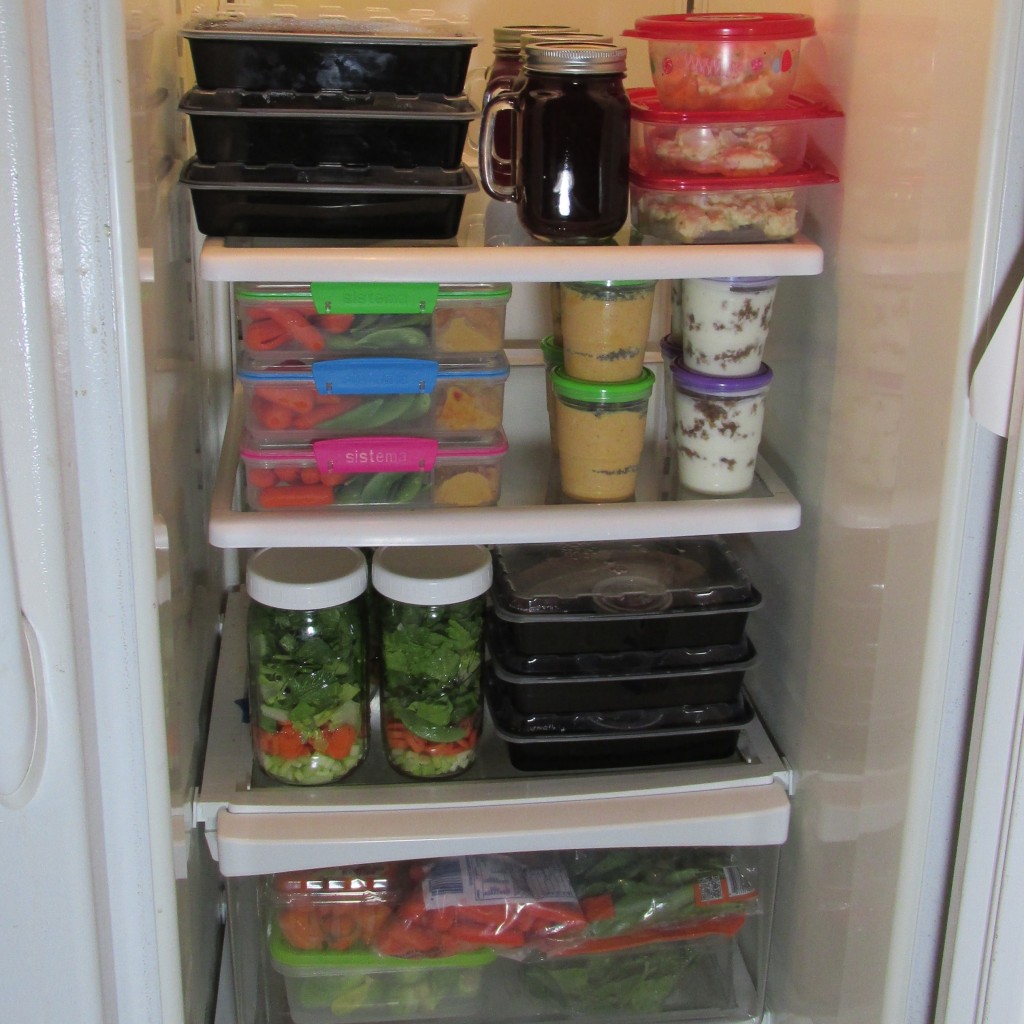 Meal prep habits can make for a tidy fridge.  Not only is fresh, healthy food ready at your fingertips, it can help with organization.  A smooth running morning on a weekday with nutritious meals ready to go is an amazing stress eliminator.
I get many reactions when people learn of my meal prep habits.  Most often, people ask if they can pay me to make their lunch.  They see my super yummy lunch and want it!  There is never a boring bowl of lettuce, plain chicken or bland rice.  In true The Clean Cooks style, it is always FULL of flavor!  A key to successful meal prep is to be sure it is something you will enjoy.
Next, they tell me how they do not have time to meal prep.  Sure, it can take me about two hours to get my meal prep for the week done.  I meal prep for a five day work week that usually will include breakfast, morning snack, lunch, and afternoon snack for myself and dinner and snacks for my husband.  That is 15 meals and 15 snacks in two hours.  The entire rest of the week, I only need to grab and go.  When the rush of the work week is on, my meal prep is done and our meals are not one of the things on my mind as I rush out the door. It is truly a TIME SAVER!
Maybe you are thinking of giving meal prep a try.  Great news!  Many of our recipes contain meal prep tips.  Try a baby step.  Meal prep a snack.  Some of my favorites are cut veggies and hummus, almonds and sliced cheese, or any one of the recipes under our bars and bites tab.  Take away one trip a day to the vending machine.  Don't resort to a bag of chips or candy bar.  Enjoy that clean eating moment. Take time to care for yourself.
Please, always feel free to ask questions or share your time saving tips!  We are here to help!
TheCleanCooks@gmail.com