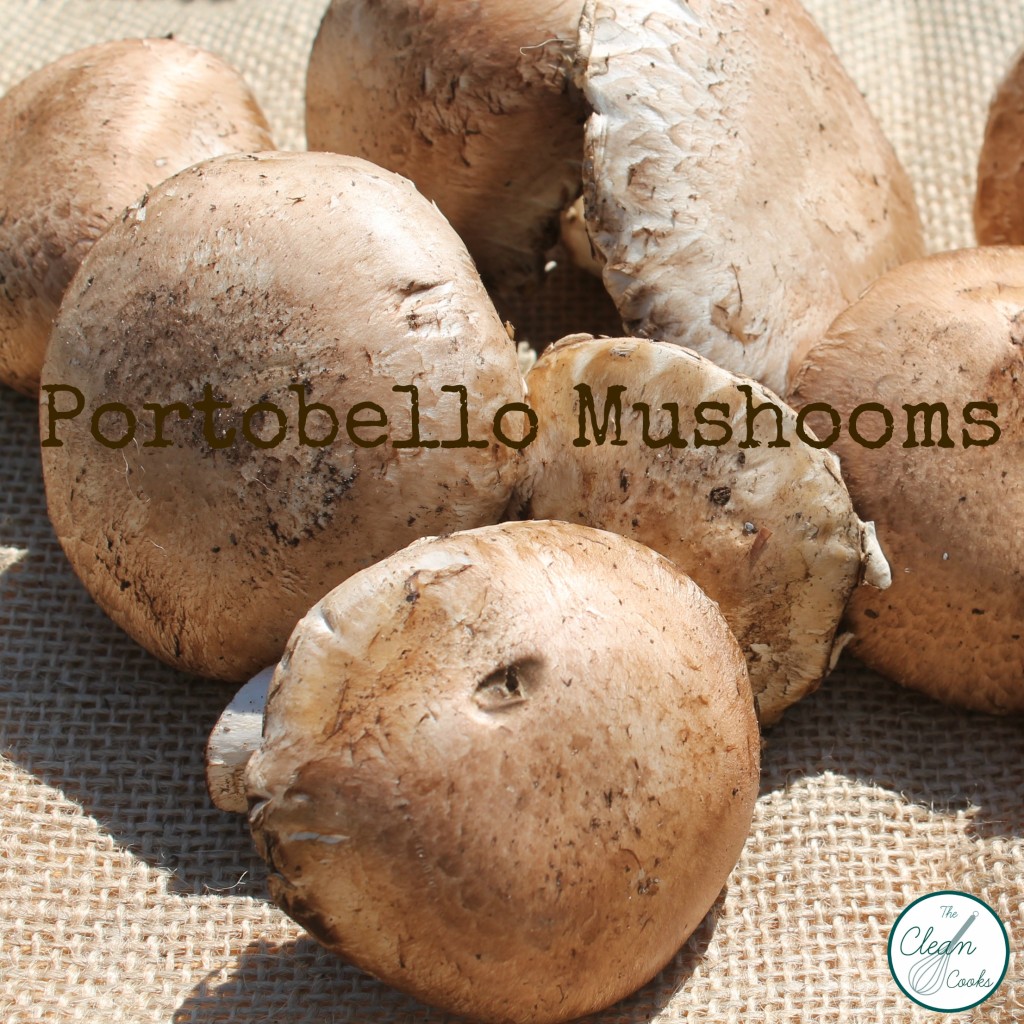 Portobello Mushrooms… love them or hate them?  I love them!  This recipe is quick, simple, and super tasty!  It is very customizable to fit the needs of many picky eaters and grills up in just minutes.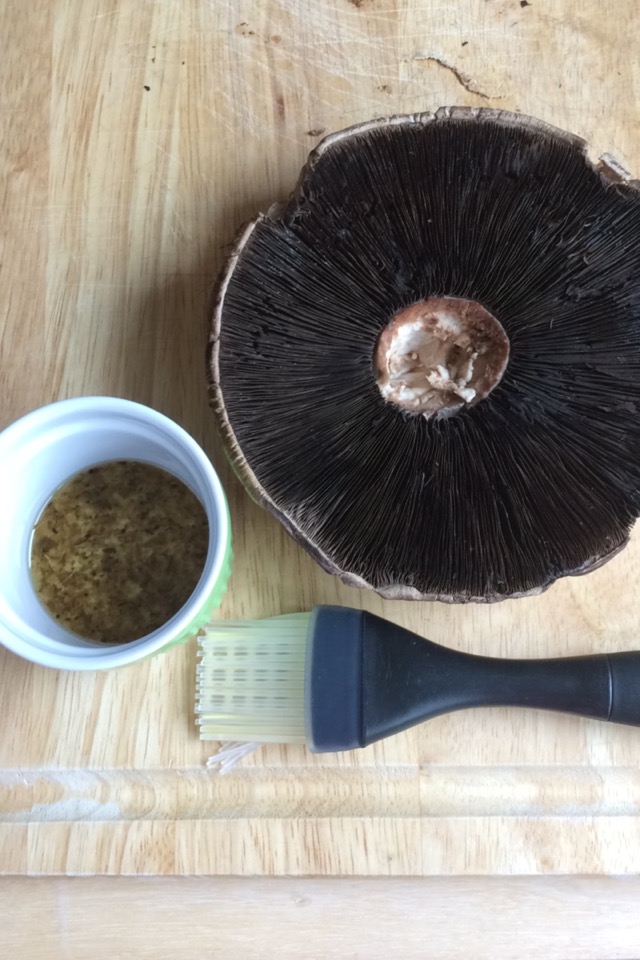 Start with a large portobello mushroom.  I personally like the stem removed and the gills scraped.  Then brush the caps with olive oil mixed with salt and pepper.  I also like to shake in a bit of Herbs de Provence.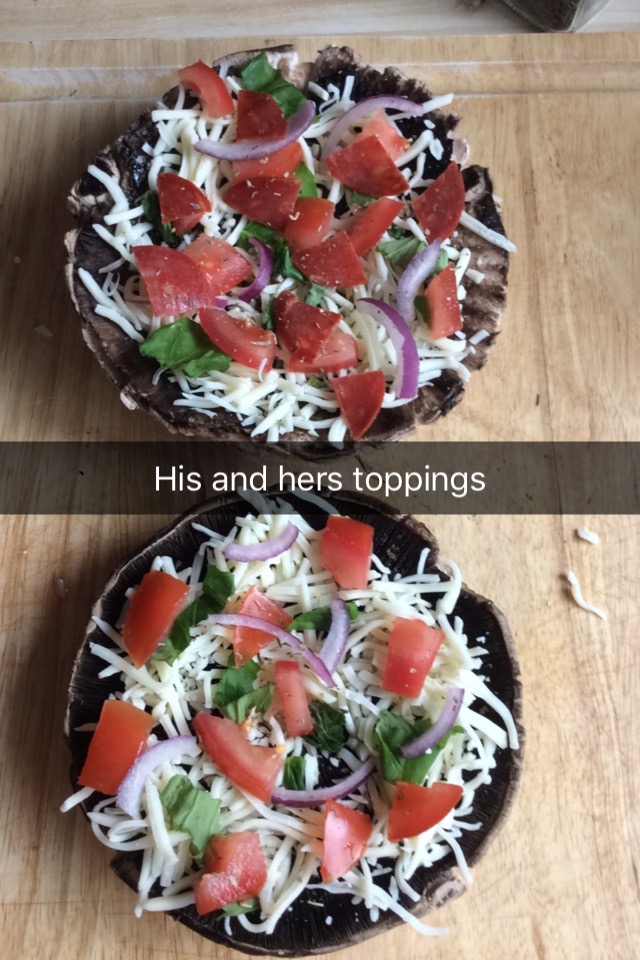 Next top with your favorite toppings!  My husband likes extra meat on his such as pepperoni or sausage.  I prefer a vegetarian option such as fresh tomatoes, onions, and basil. Of course add cheese!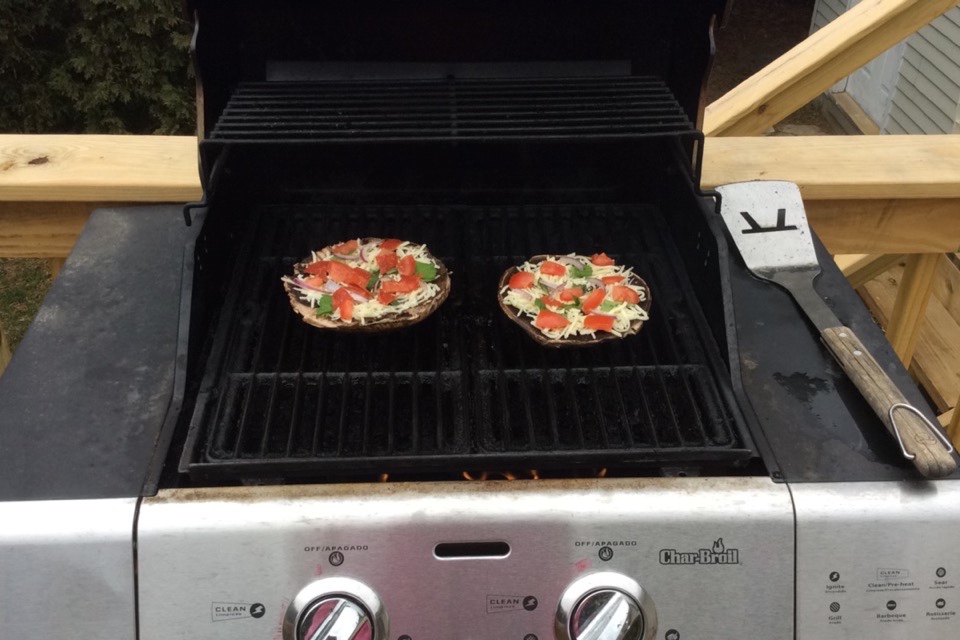 Finally place on the grill under medium heat for 5 to 7 minutes based on the thickness of your mushrooms.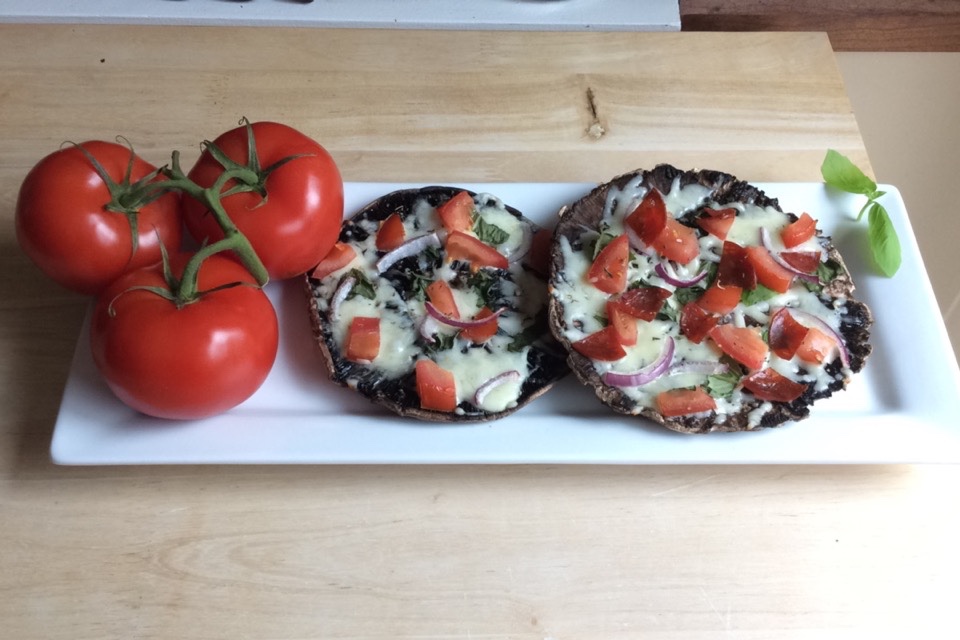 There you have it!  Quick, easy, full of flavor!!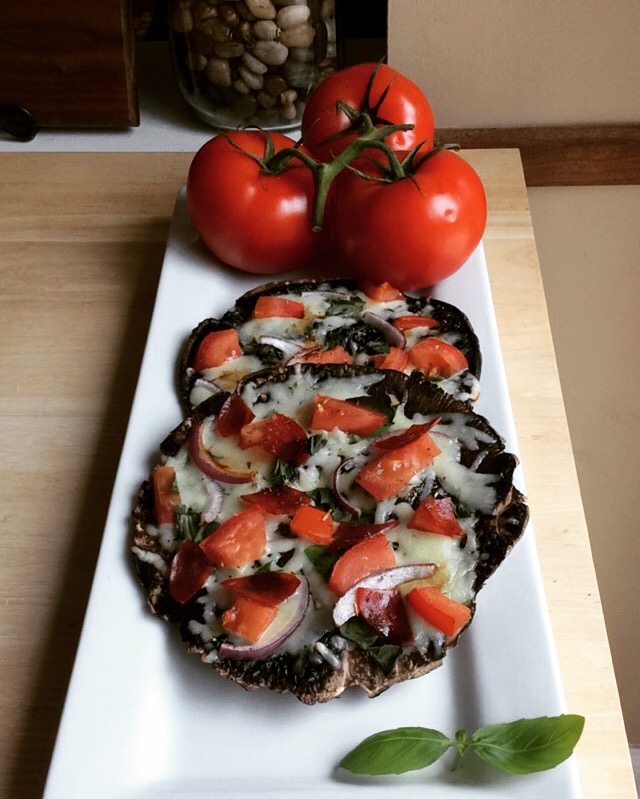 Ingredients:
2 portobello mushrooms
1 tablespoon olive oil
1 teaspoon herbs de provence
1/2 cup mozzarella cheese
1 fresh tomato
6 basil leaves
Directions:
Remove stem and gills from portobello mushrooms
Top with favorite toppings
Grill for 5 to 7 minutes on medium heat
Enjoy
Toppings!
Jillian: basil, red onion, fresh tomato
Keith: sausage, pepperoni, red pepper
Portobello Mushroom Pizza
Author:
Prep time:
Cook time:
Total time:
Ingredients
2 portobello mushrooms
1 tablespoon olive oil
1 teaspoon herbs de provence
1/2 cup mozzarella cheese
1 fresh tomato
6 basil leaves
Instructions
Remove stem and gills from portobello mushrooms
Top with favorite toppings
Grill for 5 to 7 minutes on medium heat
Enjoy
Serving size:
1 pizza
Calories:
176
Fat:
13g
Saturated fat:
4g
Carbohydrates:
4g
Sugar:
3g
Sodium:
117mg
Fiber:
2g
Protein:
10g
Cholesterol:
15mg