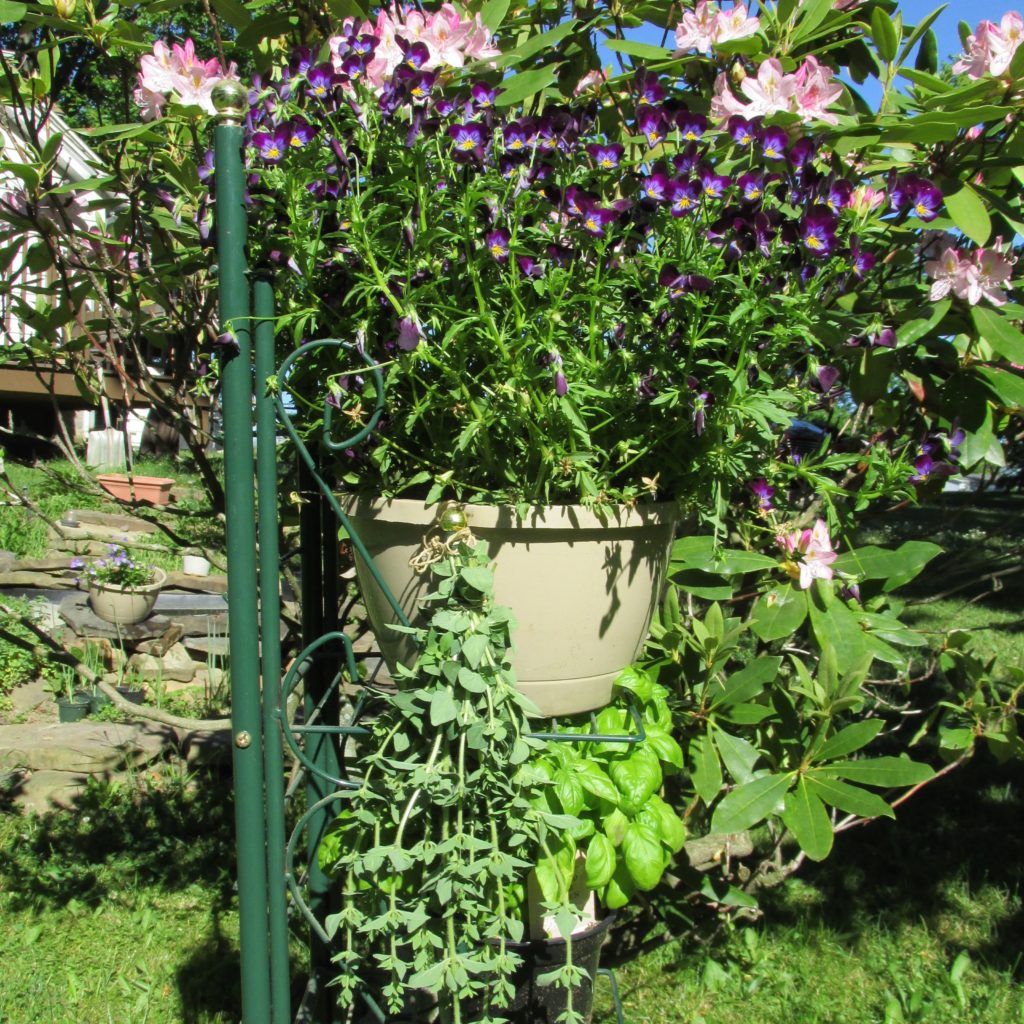 Fresh herbs are some of my favorite additions to recipes.  They are easy to grow in a windowsill, container plants, or as an addition to your vegetable or flower gardens.  Many of my favorites are perennials that come up every year and make a walk by our decorative pond a sensual delight to see AND smell! This makes for an inexpensive fresh supply of herbs. Each year the mint, oregano, thyme, chives, savoury, rosemary, and tarragon wake from their winter slumber. Snip a little for cooking when you need it and dry some for the winter months.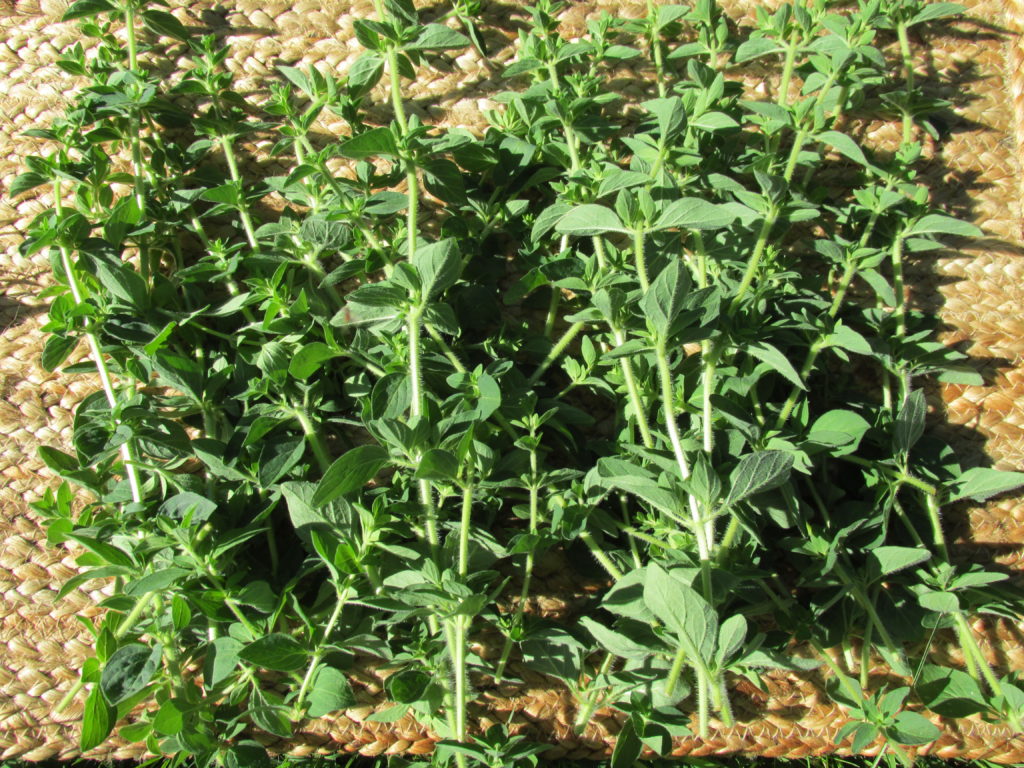 My oregano is growing like mad and ready for a first harvest.  Trim the herbs before they start to flower to keep them growing and spreading!  I am going to dry these.  I have found several methods that work well for me.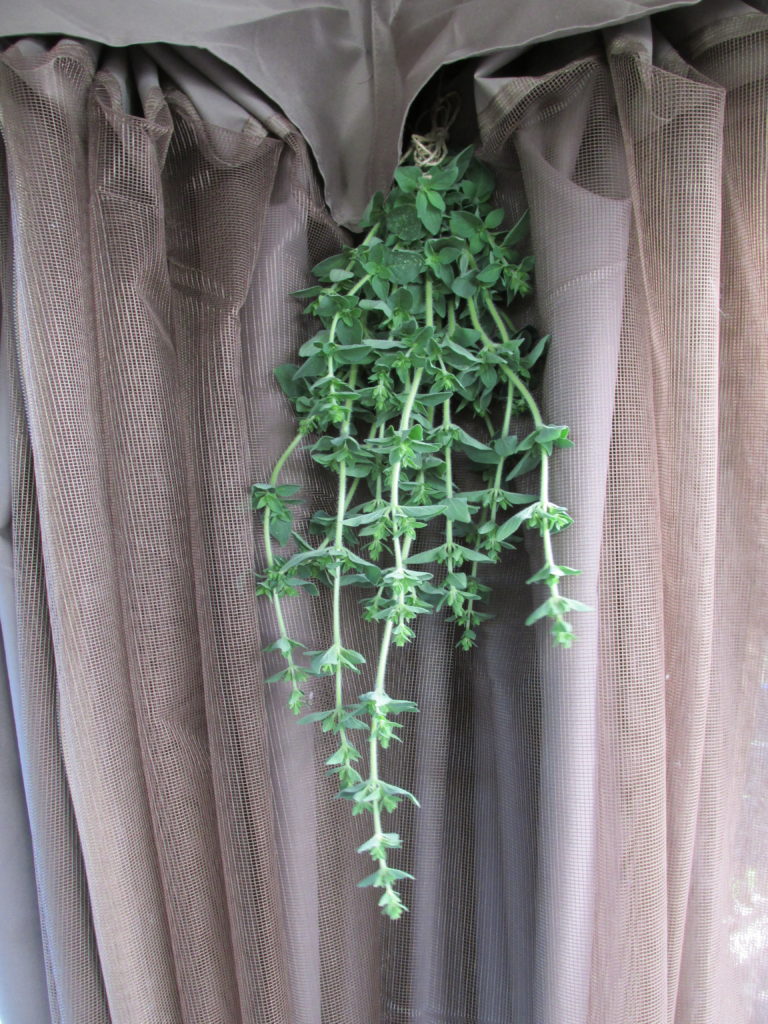 My favorite way is to simply tie them in bunches and hang in a clean place until dry.  The fragrance is delightful!  Basil is a natural mosquito repellent!  Another good reason it is planted near our pond.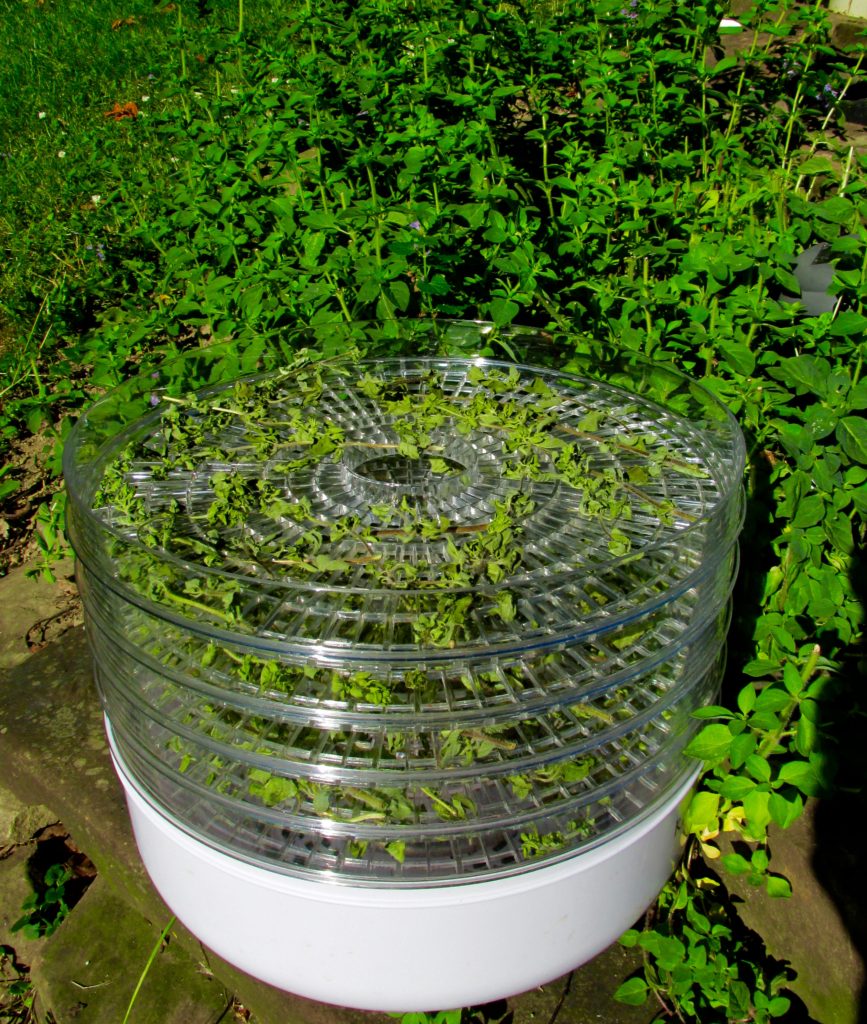 If I have an abundance (which often I do), I will put it in the food dehydrator. It will usually dry in about 10 hours.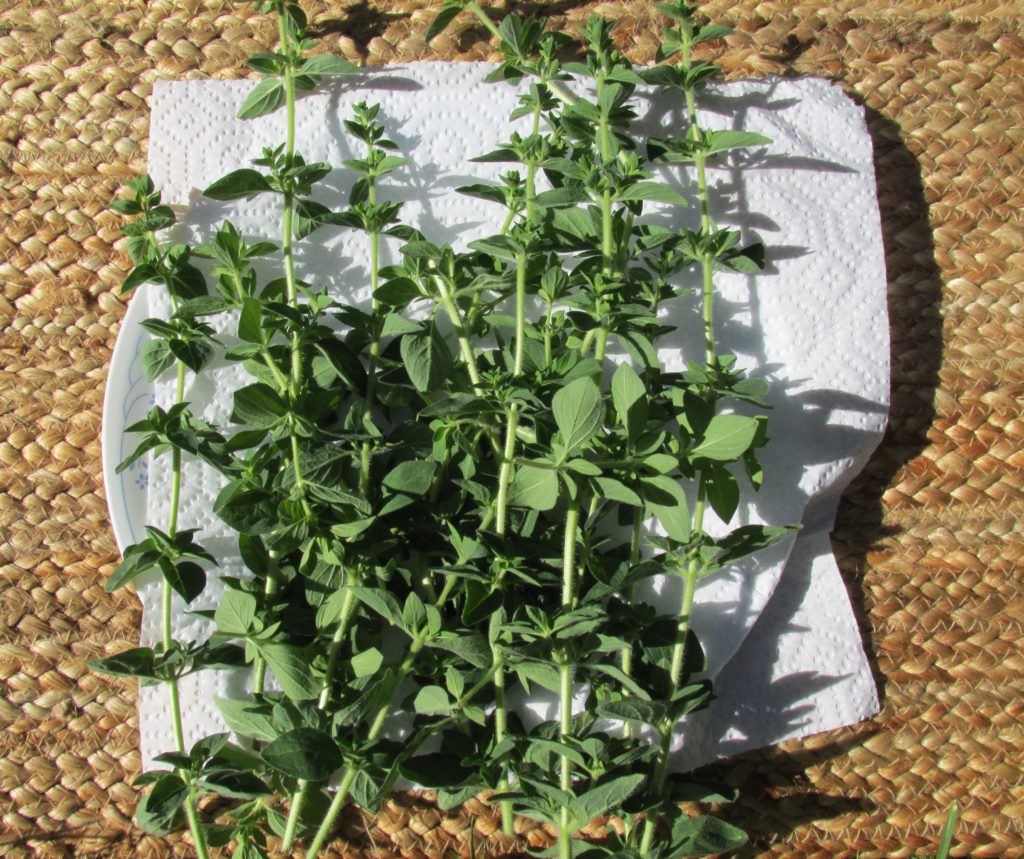 If you are in a hurry….place the herb on a plate lined with a paper towel.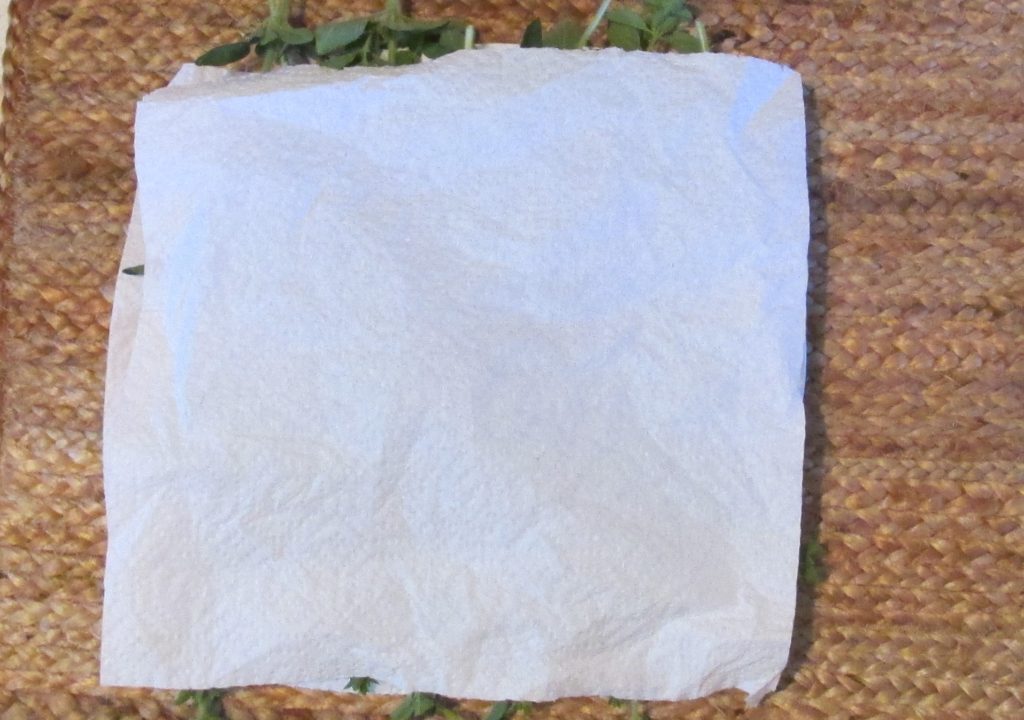 Cover with another paper towel and microwave for one minute.  Flip the herbs sandwiched in the paper towel and microwave again for one minute.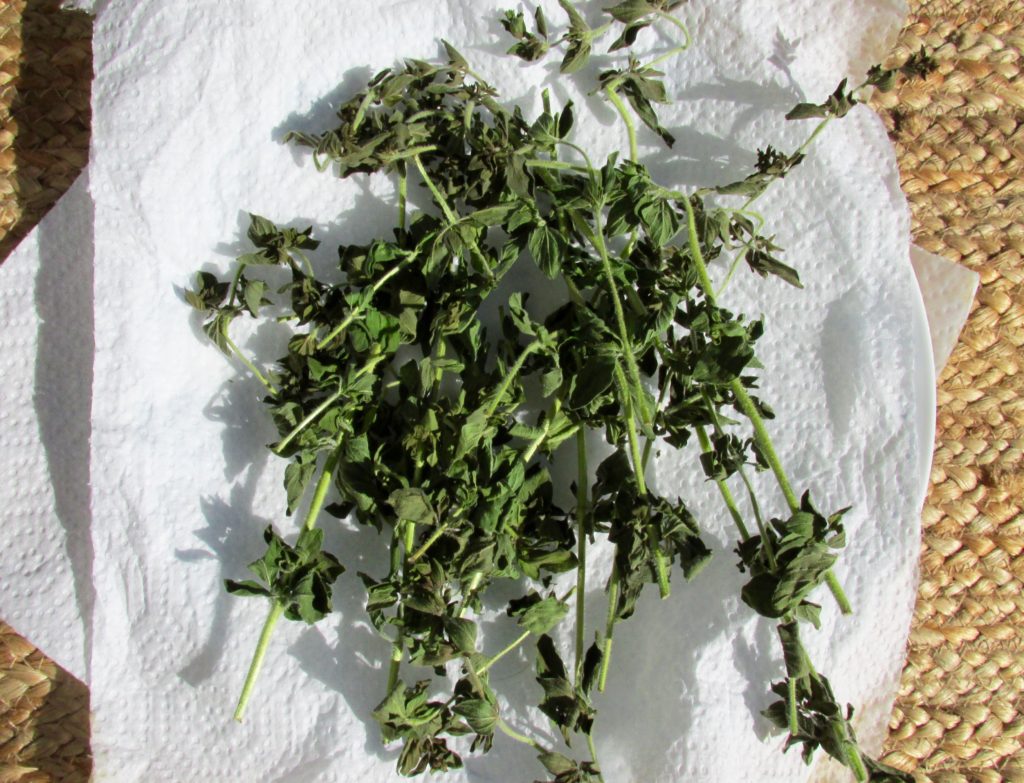 I flipped this batch three times for a total of three minutes microwaved on high.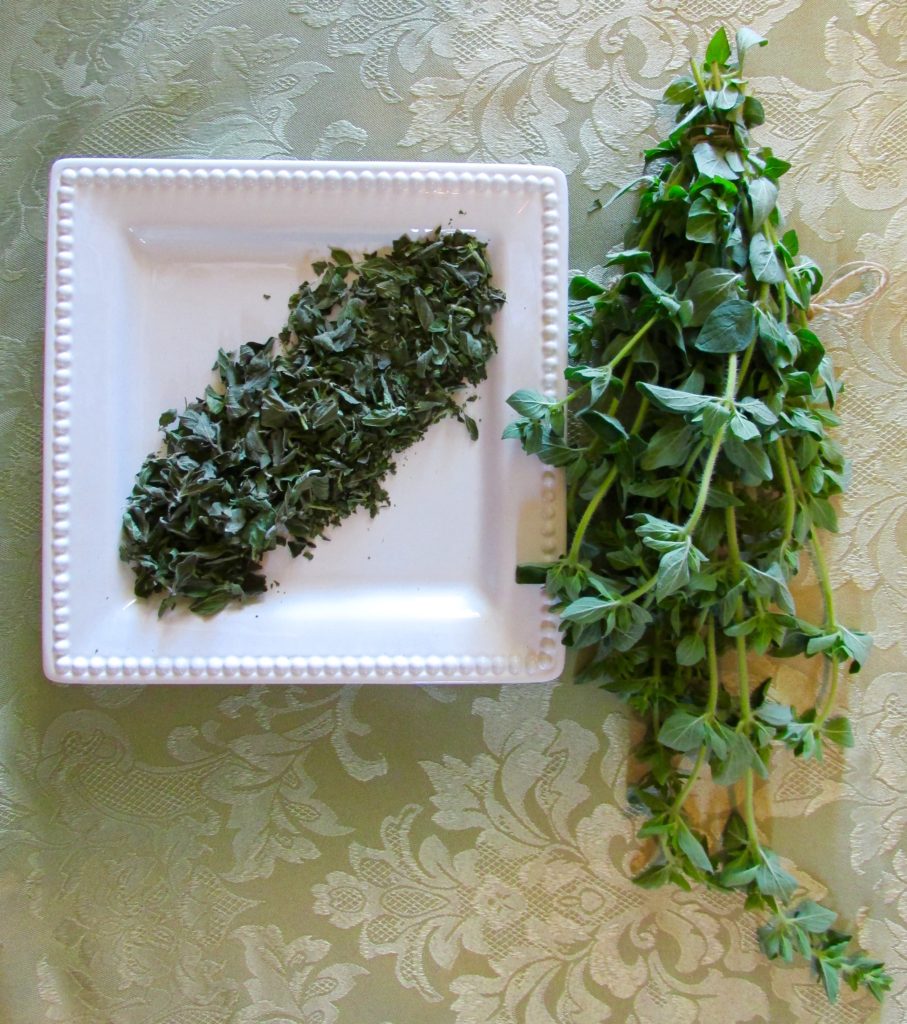 Grab the stem from the top and the leaves fall and crumble off as you glide your way down the stem.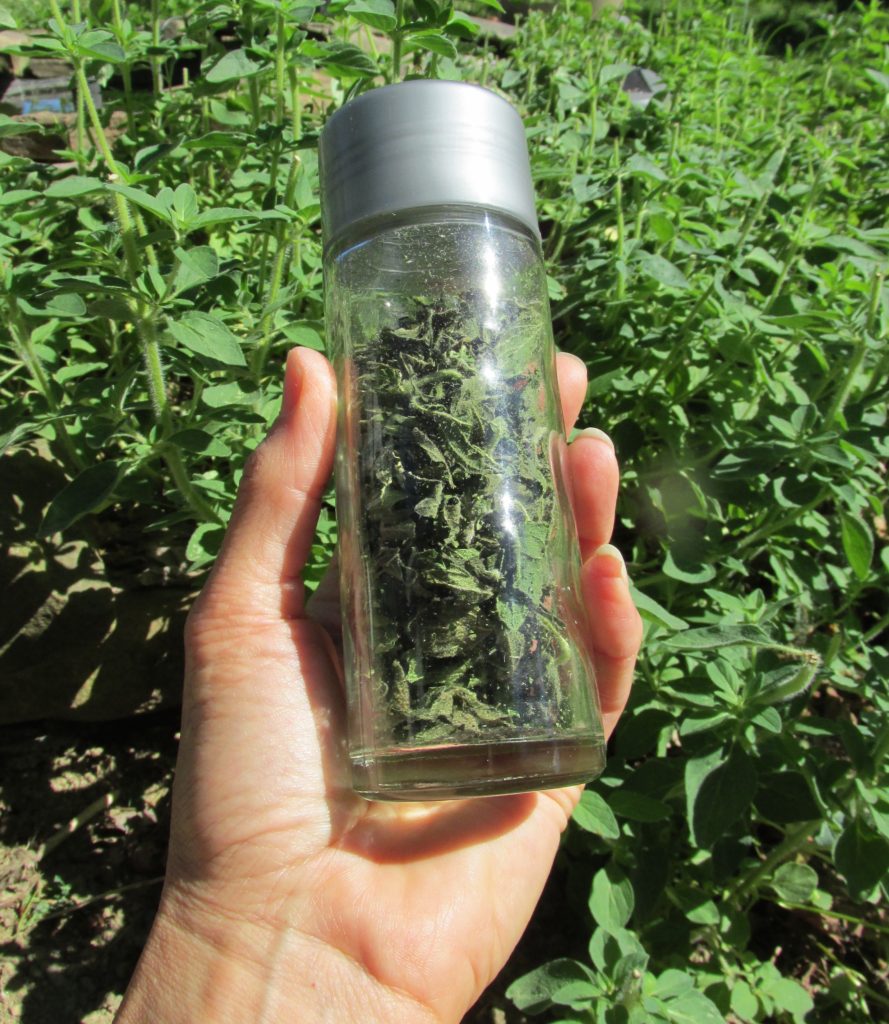 Store in an airtight container.  These will come in handy when the tomatoes are ripe in the garden and it is time to make sauce!  It is not too late to plant your fresh herbs. Pick a spot that will be convenient for them to come up year after year and you will be enjoying them for a long time!