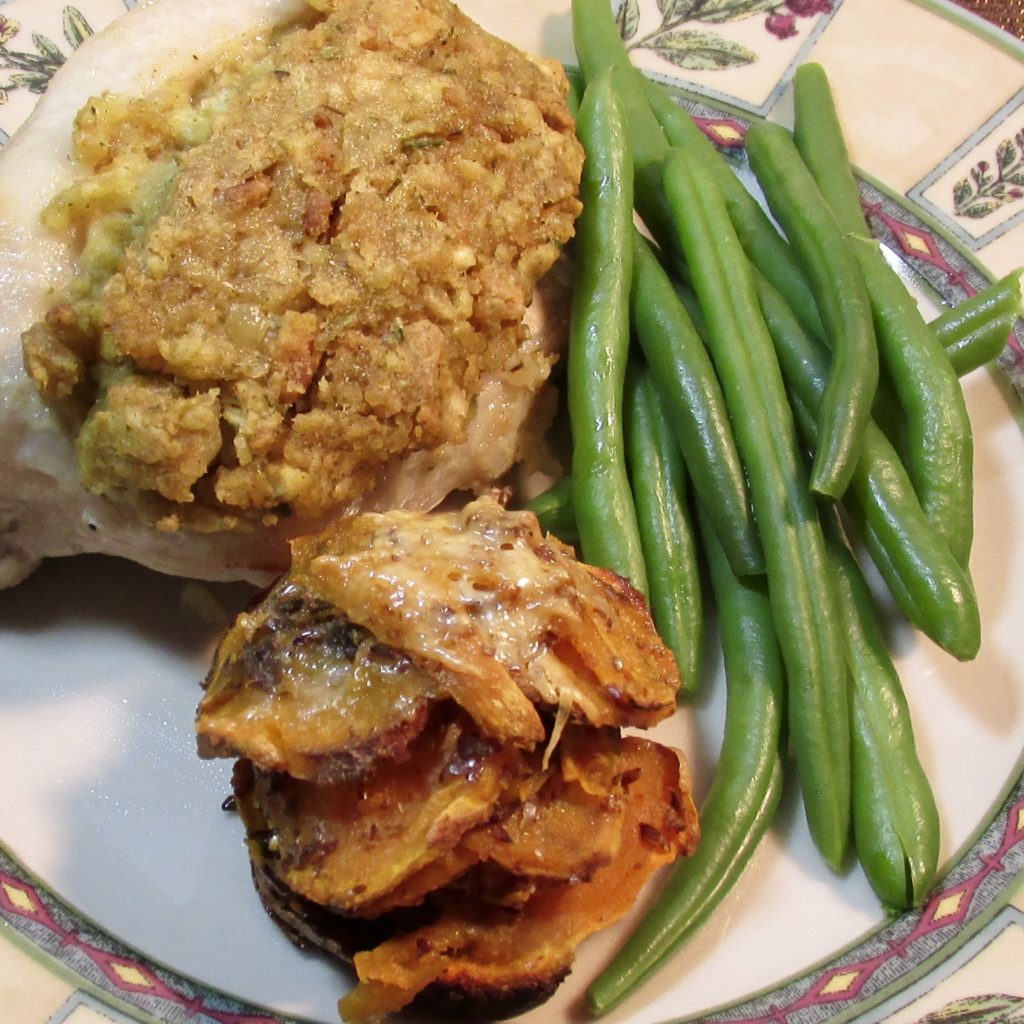 This delightful side melts in your mouth!  Make a double batch.  They are perfect for meal prep lunches during the week.  If you have never used nutritional yeast flakes before, you are in for a pleasant surprise.  They are dairy, soy, sugar, and gluten free with a nutty, cheese like flavor. Vegan and paleo friendly, they contains all 18 amino acids, and are an excellent source of protein and B vitamins.  You will be sprinkling them on popcorn and using them in many recipes.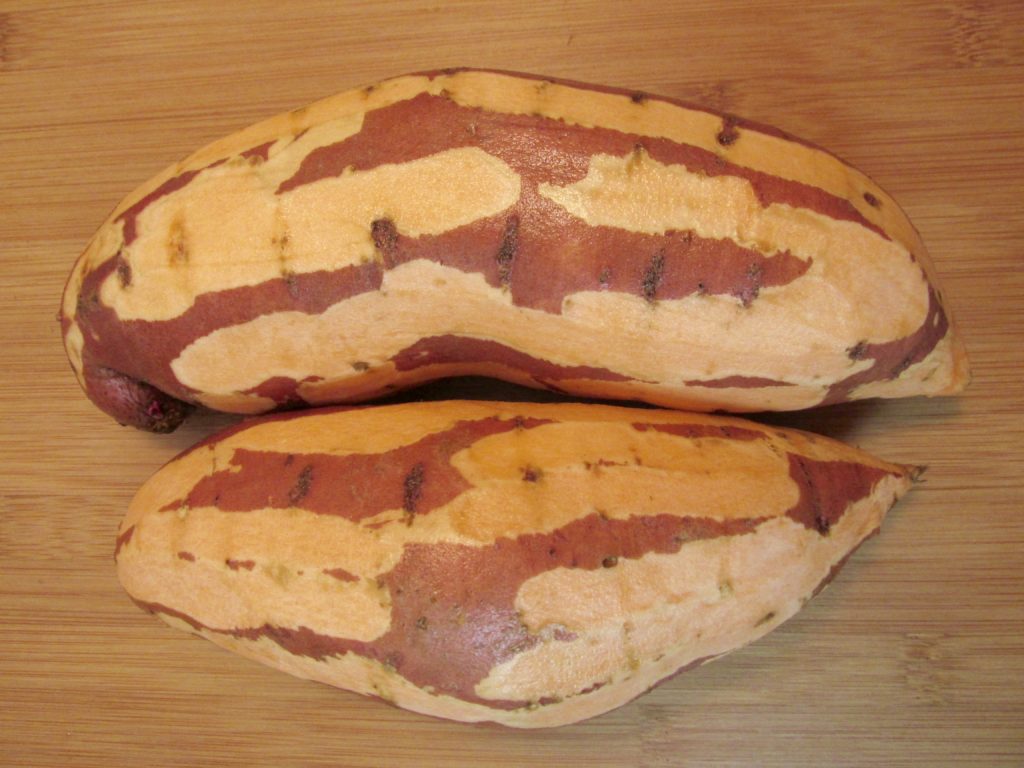 Select sweet potatoes that will fit into a muffin pan easily.  Long, thin ones will work best in this recipe.  I like the skin on and my family would prefer them peeled.  I compromise and stripe them with a peeler.
Ingredients:
2 pounds sweet potatoes – approximately 2 medium or 5 small
2 Tablespoon ground flax seed
2 Tablespoon nutritional yeast flakes
2 Tablespoon olive oil
2 Tablespoon grated parmesan cheese – optional additional 2 Tablespoons for topping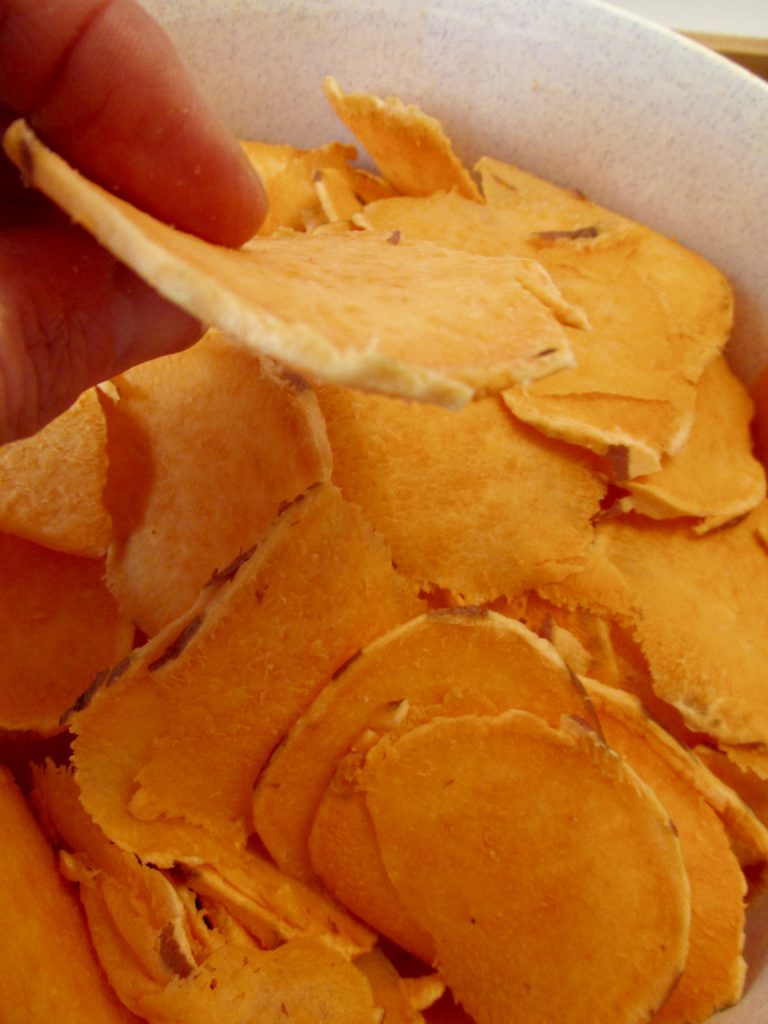 I used the food processor attachment for my Kitchen Aid to slice the sweet potatoes to about 1/4 inch.  Preheat oven to 400 degrees.  Place all ingredients in a gallon zip lock bag and toss gently until well combined.  Spray a twelve cup muffin pan with olive oil.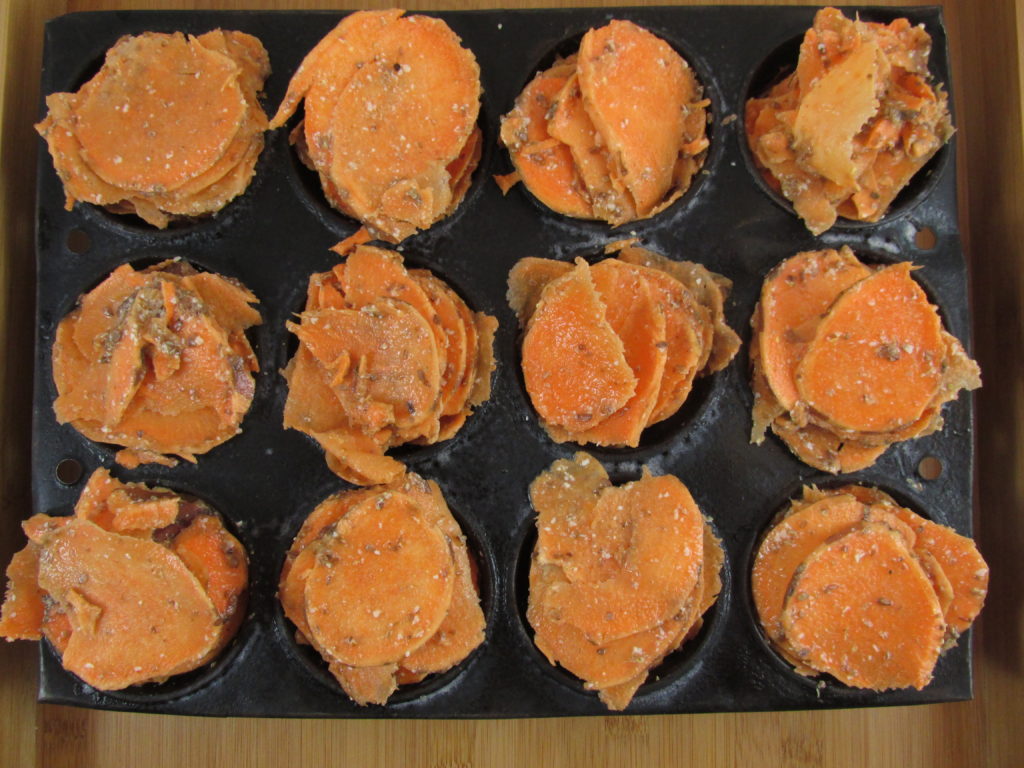 Stack mixture in muffin tin.  Do not worry about them being over the top of the pan, they shrink slightly when the bake. Gently make a tent cover with aluminum foil over the sweet potatoes. Bake for 30 minutes.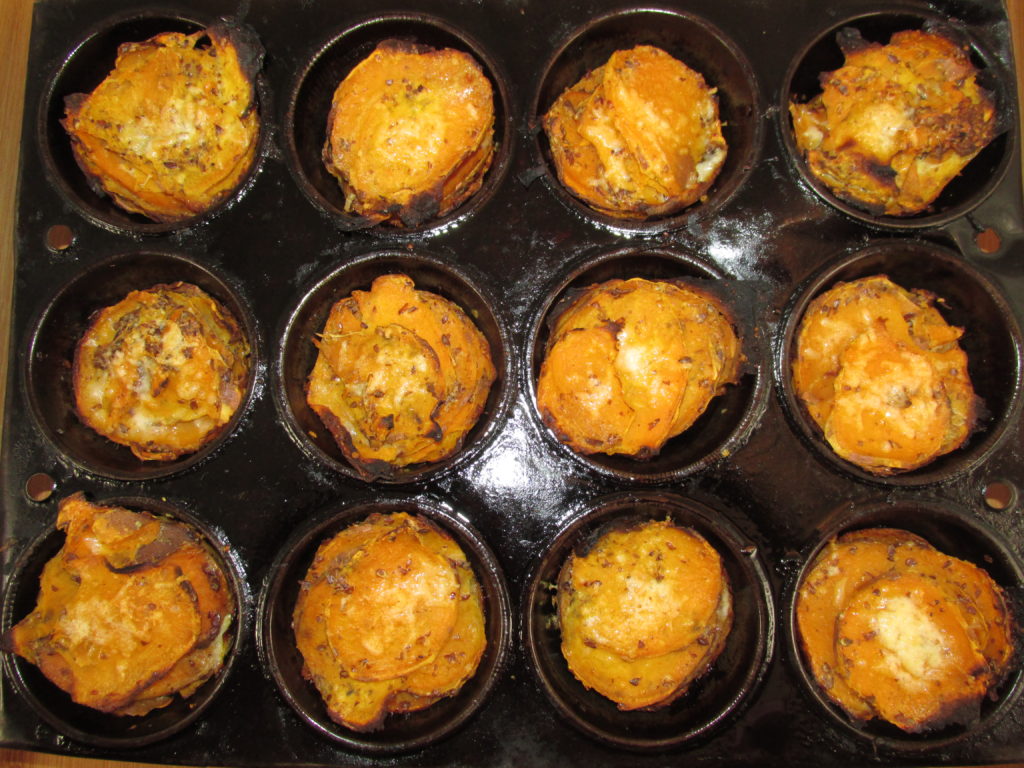 Uncover.  You can add an extra pinch of shredded parmesan or nutritional yeast flakes to each stack if desired. Continue to bake for another 5 minutes.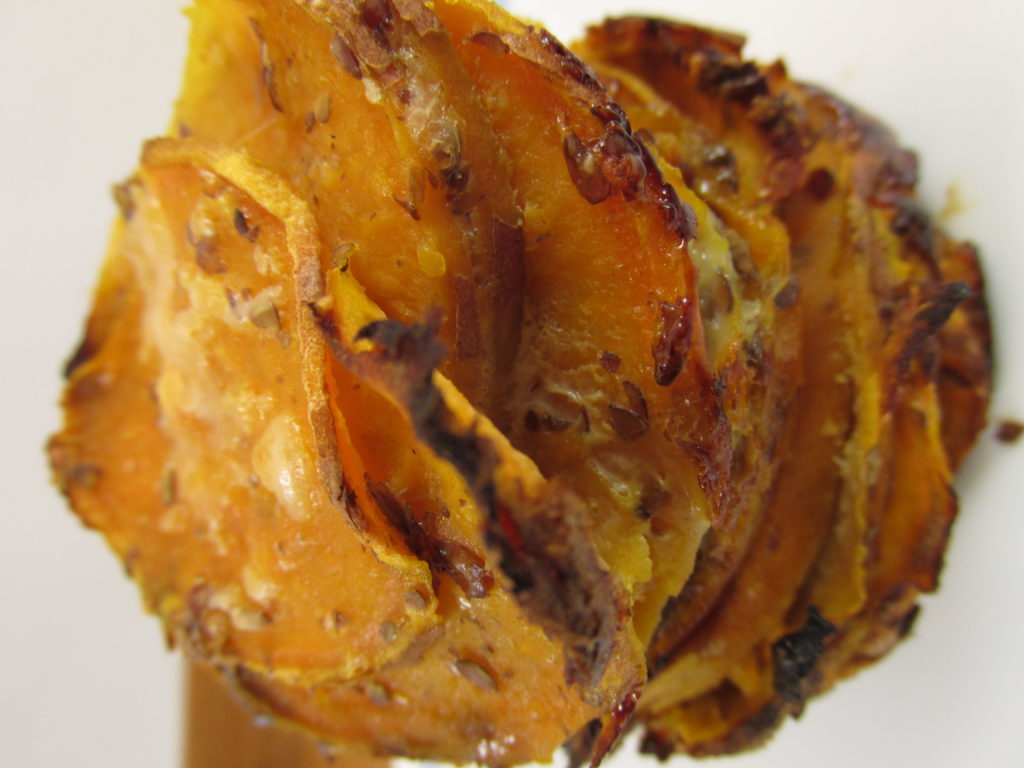 Super delicious side FULL of flavor to add to any meal.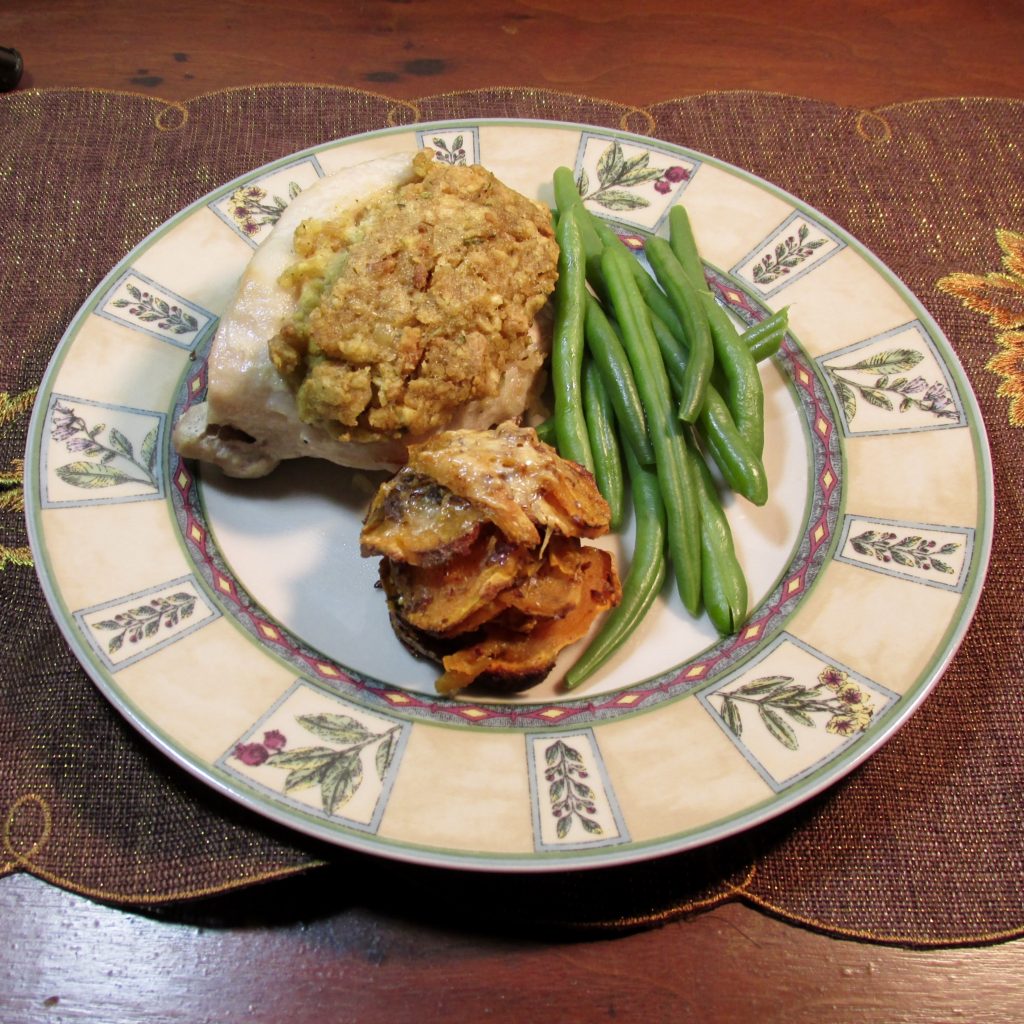 Makes twelve servings.
108 calories| 4 g fat | 15 g carbs | 3 g fiber | 3 g protein | 4 g sugars
Enjoy!