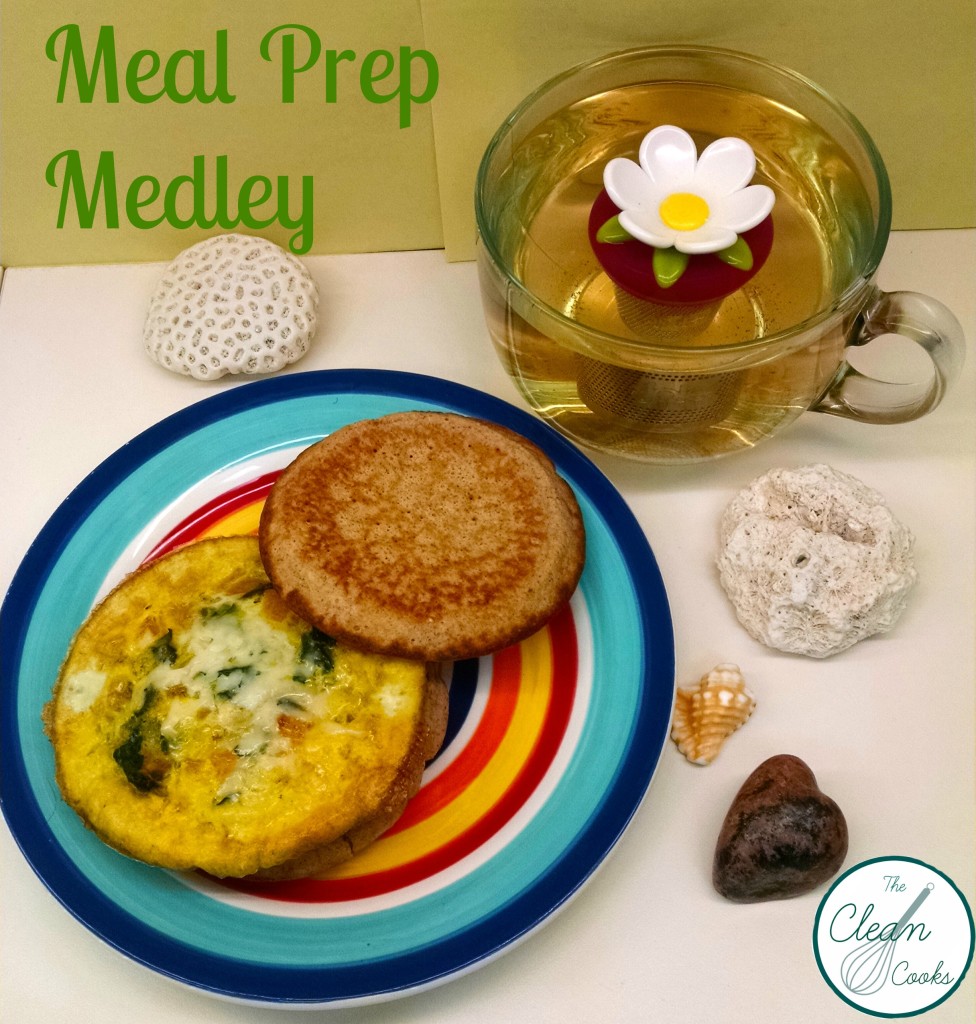 Often, when people hear meal prep, they think of long hours in the kitchen resulting in rows of meals that all look the same.  It does not need to be that way.
I love to have a well rounded breakfast that is healthy and it needs to be fast on a weekday.  I can make a protein pancake delicious and different everyday of the week.
Sunday is big breakfast day in our home.  A batch of pancakes is a must.  A double or triple batch takes just as much time to measure as a single batch.  While I am flipping flap jacks for breakfast and beyond, I spray my muffin top pan and start double duty cooking.  With the oven set to 350 degrees and olive oil pan spray on the pan, I start a little meal prep.  These perfect little pancakes will be frozen in pairs with wax paper between the pancakes for that grab and go moment.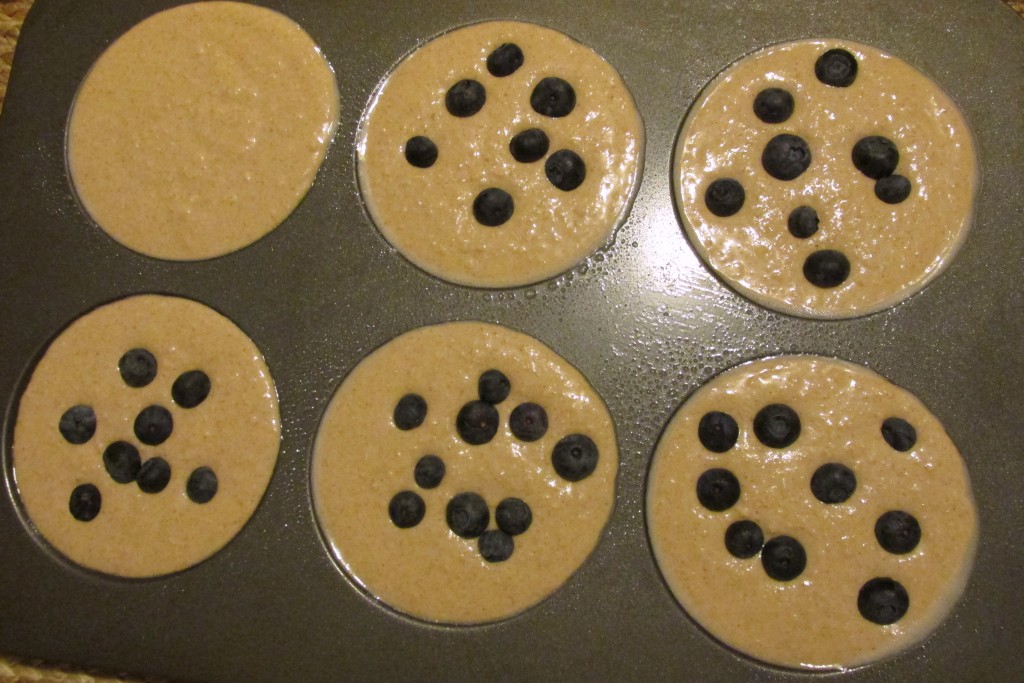 Some are baked plain and some will get fruit or nut add ins. I place a piece of wax paper between 2 pancakes and put them in a sandwich size baggie.  They go in the freezer on the breakfast meal prep shelf. I also like to use the same muffin top pan to make grab and go egg patties.  Sauté your favorite vegetables in coconut oil and place in the bottom of the muffin top pan sprayed with pan spray.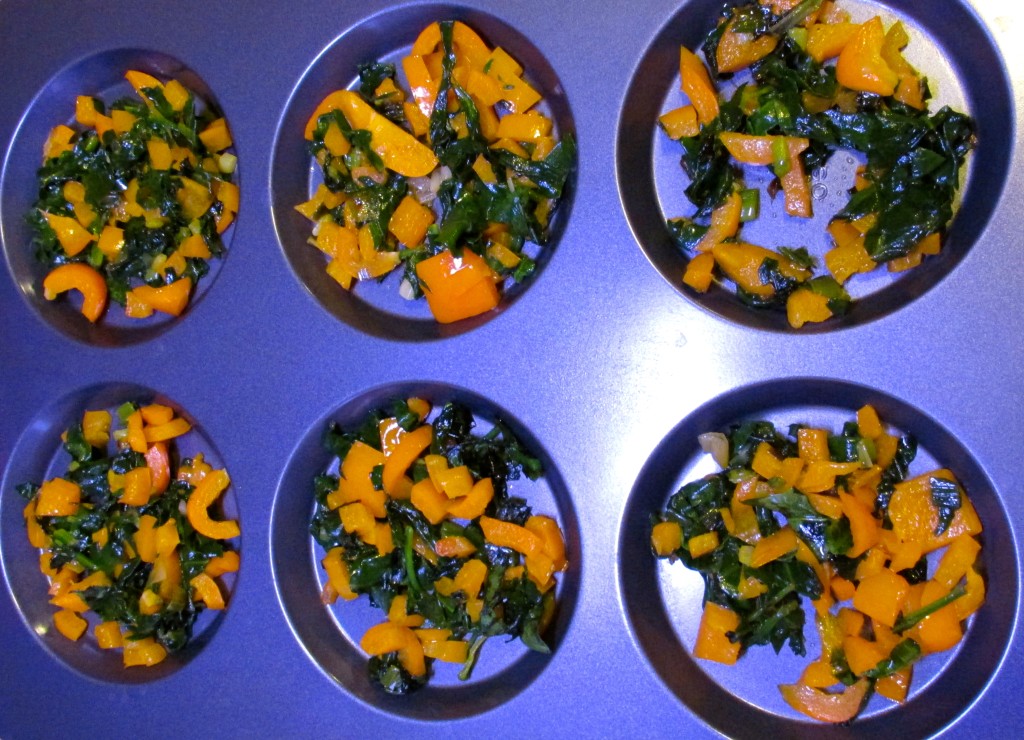 On this day, I chose spinach, orange pepper, and green onion.  Top with 1 scrambled egg for each reservoir and bake at 350 degrees until egg is firm – approximately 10 minutes.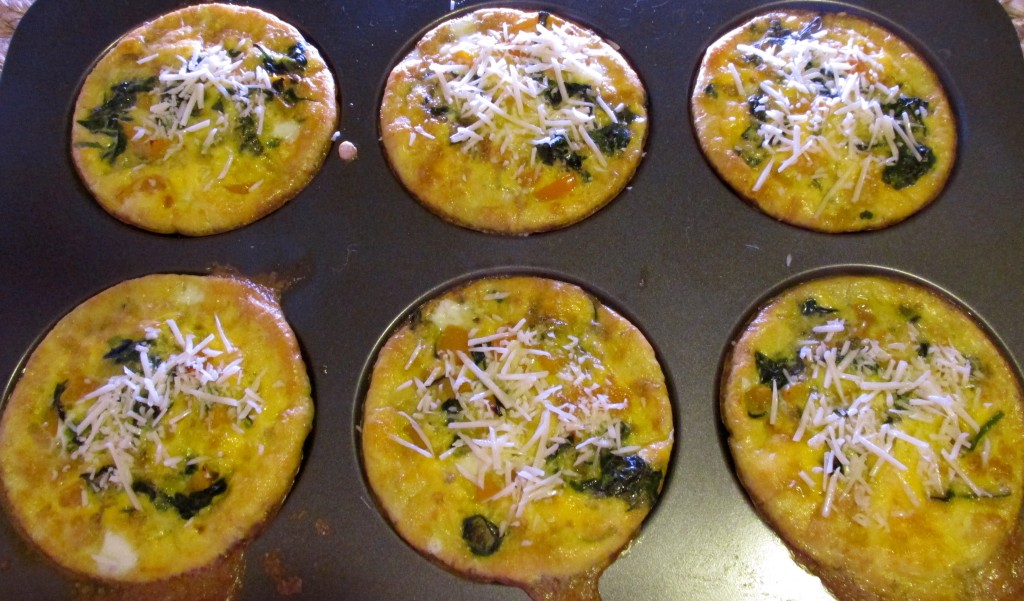 I like to put a sprinkle of shredded parmesan on top once they are removed from the oven.  I individually wrap them and place them on the breakfast meal prep shelf in my freezer.  Once I have my prep done, the fun begins.  Somedays I end up with an egg sandwich made from protein pancake and omelet patty.  Really hungry?  Add an apple turkey breakfast sausage patty. The pancake heats up nicely in the toaster while I warm the egg in the microwave.   The same pancake made in the toaster can get peanut butter on top.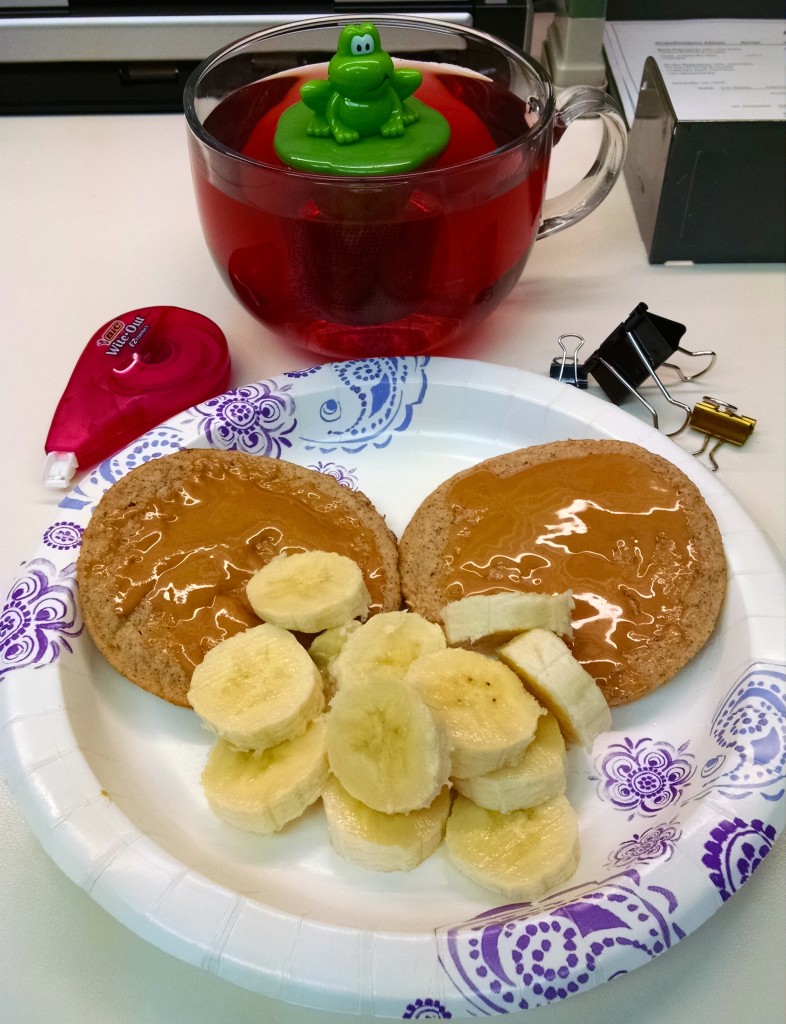 Crunchy Almond butter…..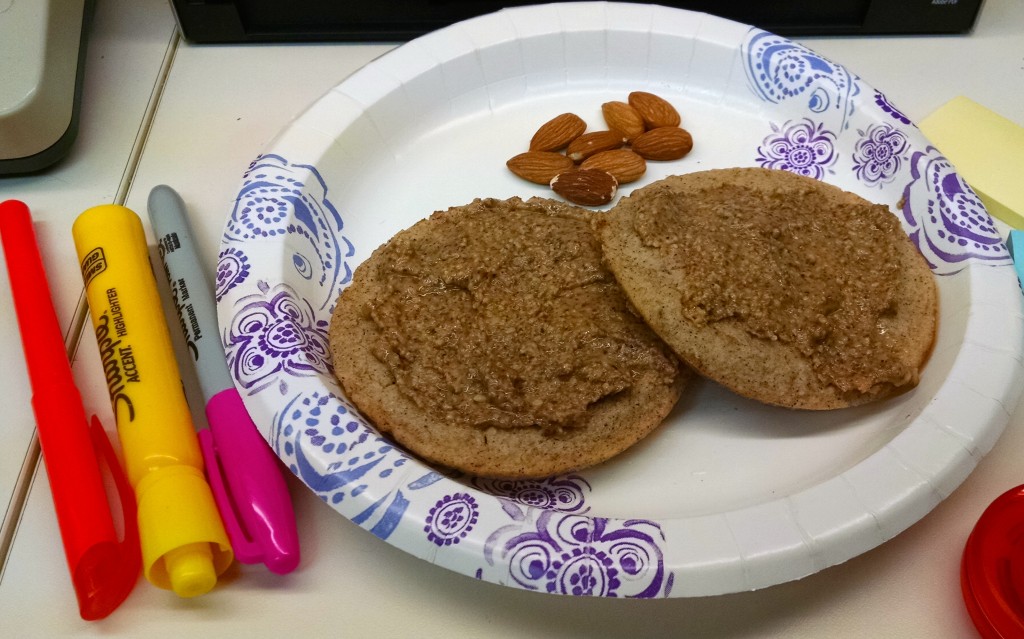 Or…..a favorite of mine….blueberry.  When I make the blueberry pancake, I fill the reservoir a little more and add blueberries.  I press the blueberries in a little.  When they bake, they have a slight dome.  They  remind me of a blueberry bagel when toasted.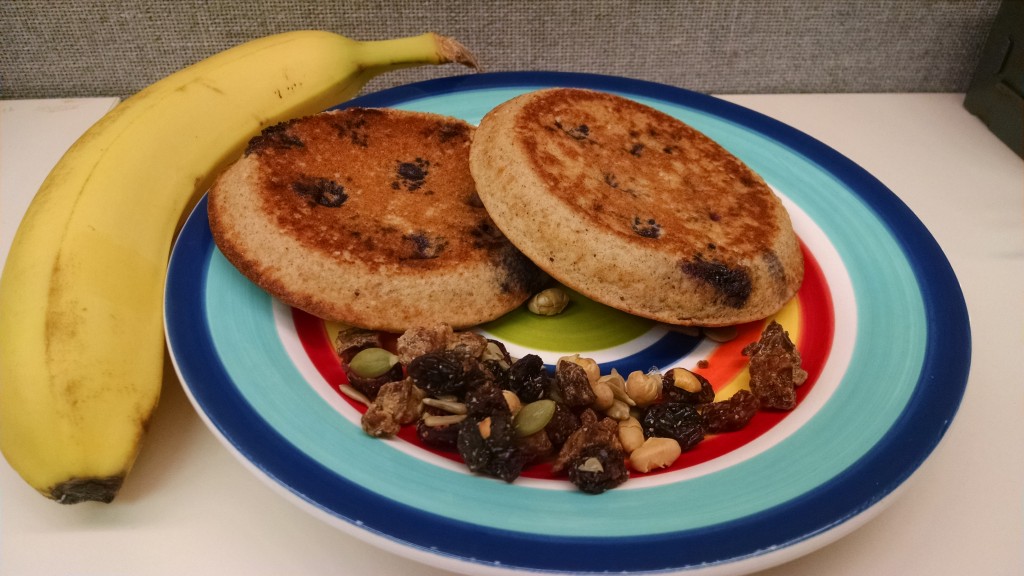 What would you put on toast? Jam? Honey? Apple butter? One batch of protein pancakes turned into a whole week of healthy meals.  No cooking for breakfast for the rest of the week!
How do you diversify your meal prep to prevent monotony?  I would love to hear your tips and tricks.
Enjoy!
Mom Cooks Clean