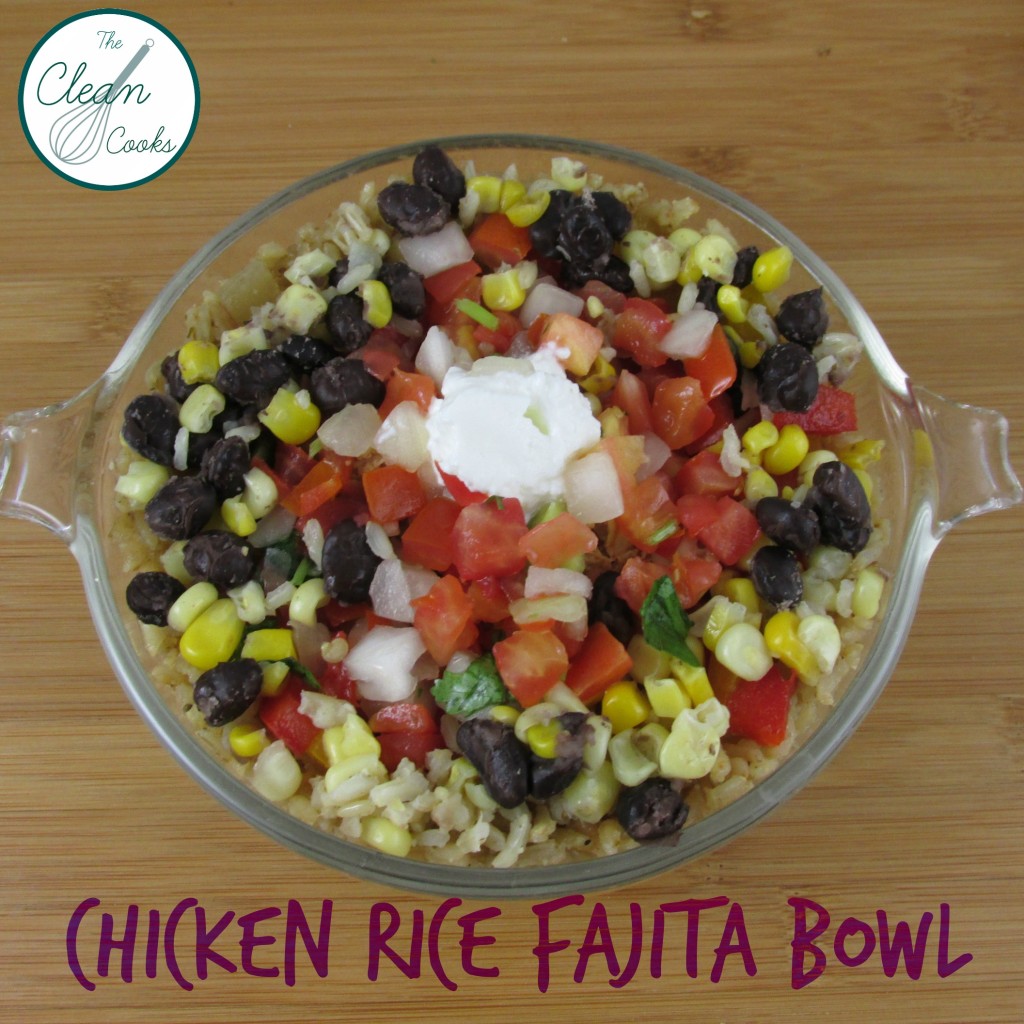 This meal hits the spot and lends itself to make ahead and meal prep options.  The only thing I love more than healthy food, FULL of flavor, is a meal that makes the minutes in the kitchen work for me.  You will need the Brown Rice Pilaf from our last post in this recipe.  More double duty recipe use.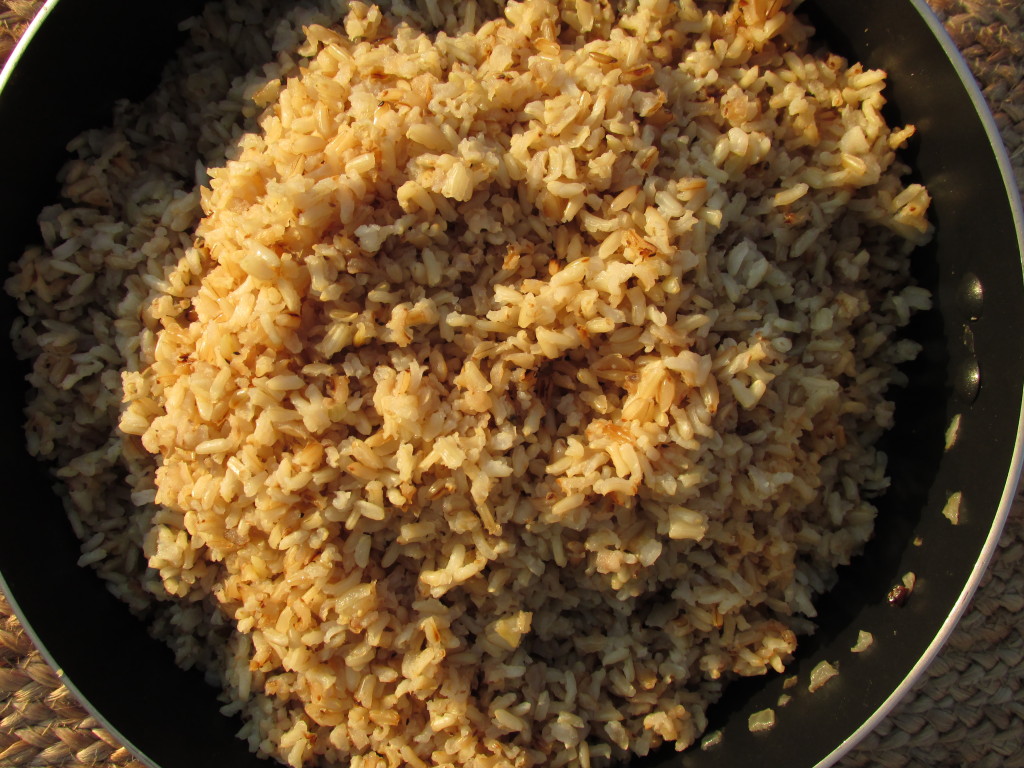 You also need:
1 1/2 pounds of boneless skinless chicken
I knew from my menu plan for the week that I was going to be having Chicken Fajita Bowls and Chicken Shish Kabob on the grill, so I bought 3 pounds of chicken breasts.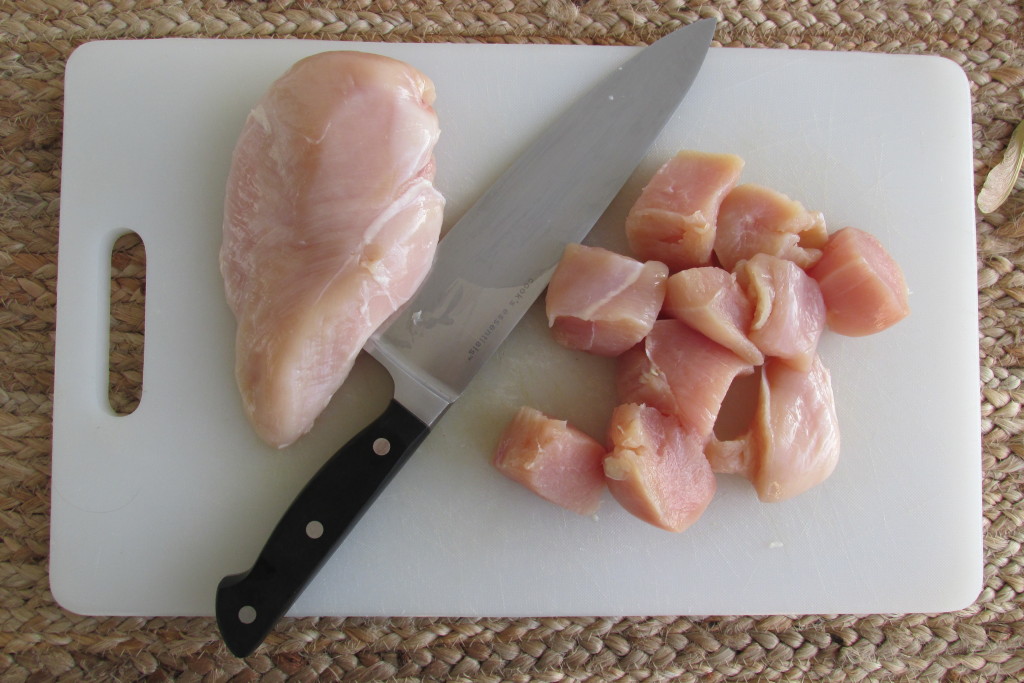 When I unpacked my groceries, I cut the chicken into 1 1/2 inch cubes and divided it into two storage bags.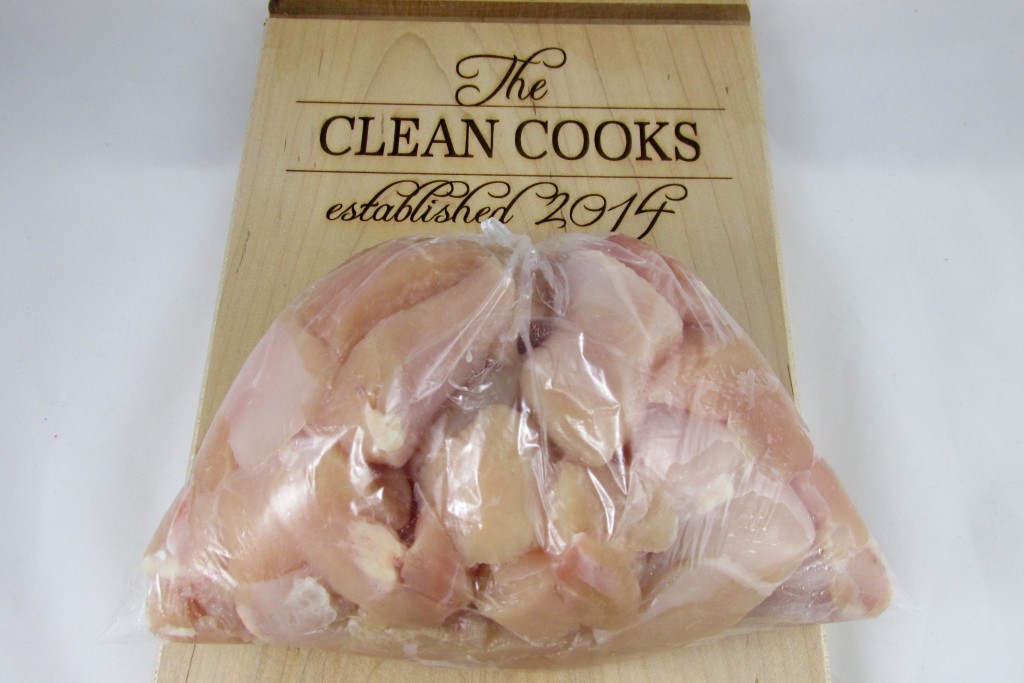 For the Fajita Bowl meal, I added:
I massaged the seasoning into the chicken and placed it in the refrigerator.  The next morning, I dumped the prepared bag into the crockpot, added:
and turned the crockpot on low.  I was going to be gone over 8 hours so I used low.  You can also cook the chicken on high for 4 hours.  When I arrived home, I could already smell the spices and was glad that dinner was so close to finished.  Dice:
Reheat the Brown Rice Pilaf and
Add an additional:
and pull 2 forks through the cooked chicken to separate the meat.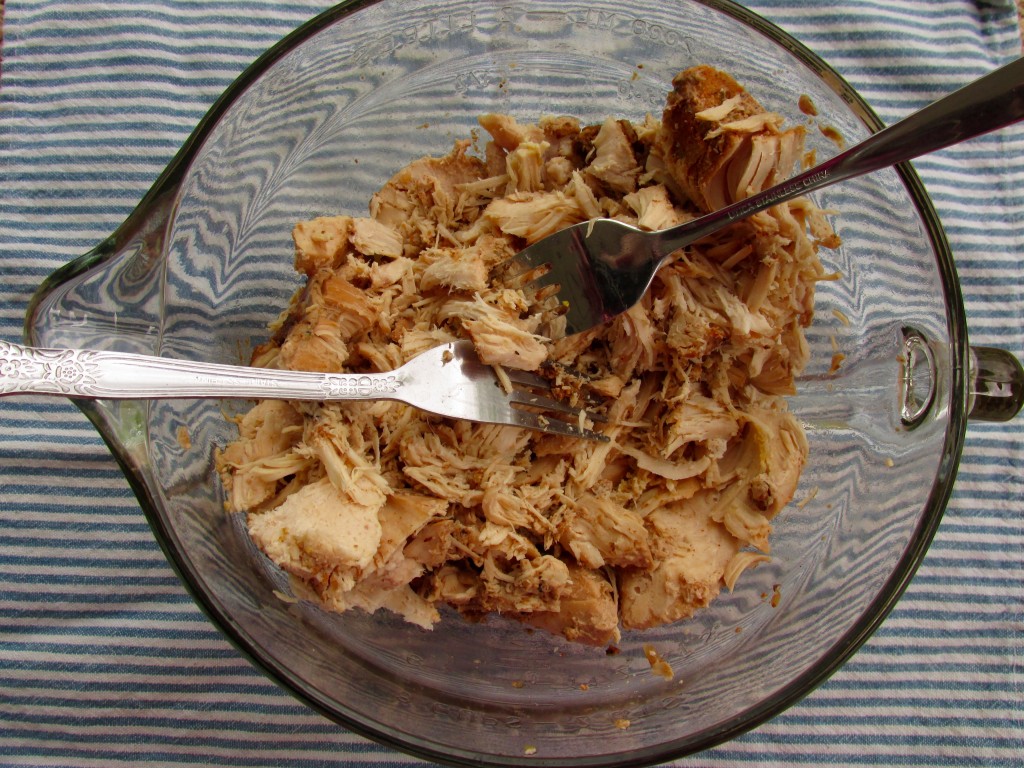 Layer your bowls with the Brown Rice Pilaf, Pulled Fajita Chicken, sweet corn and
1 c rinsed and drained black beans
1 cup feta cheese
1/2 c pico de gallo
1/4 c greek yogurt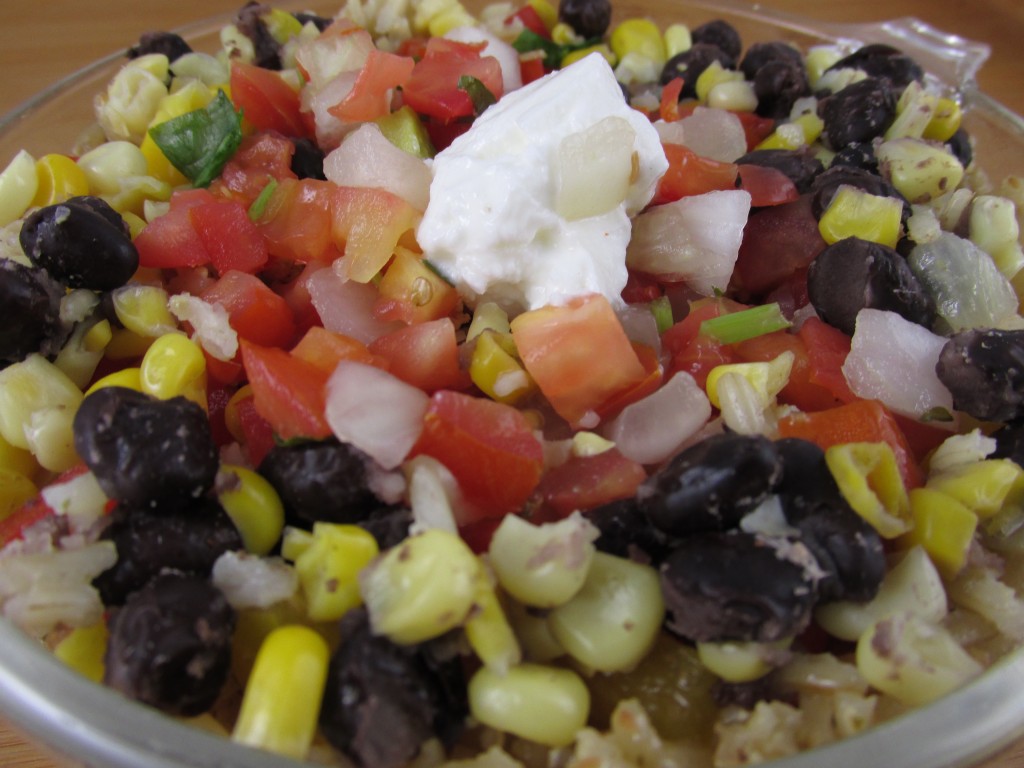 You should have enough ingredients for six generous servings.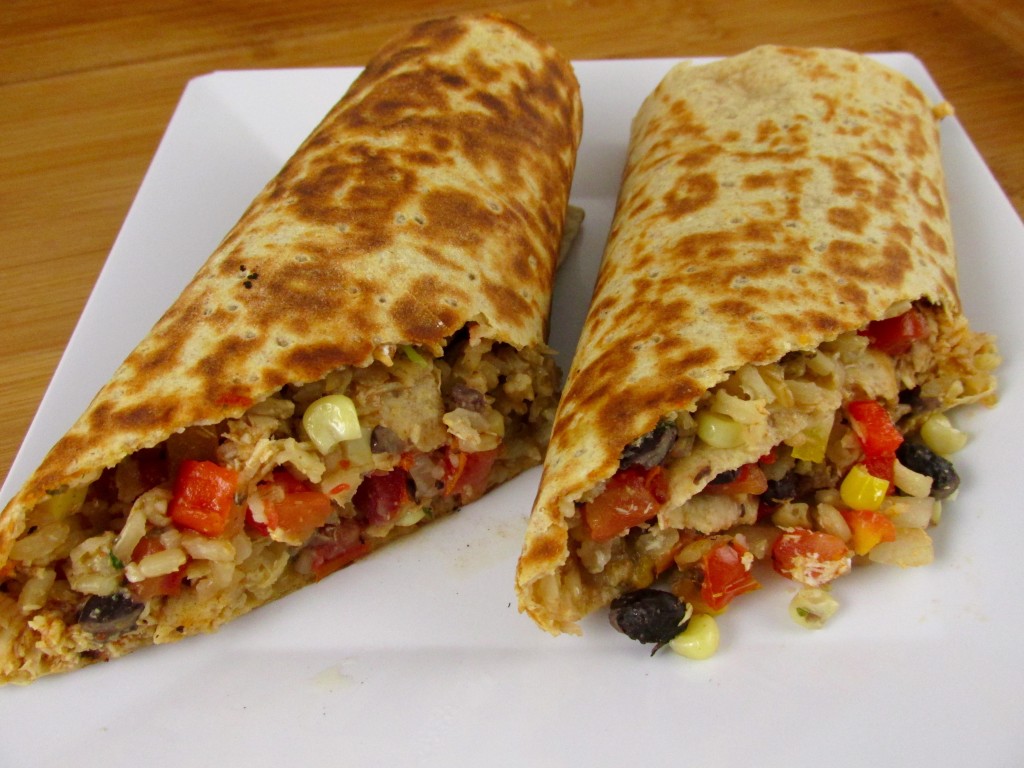 Always making the most out of my time in the kitchen, I doubled the recipe so there was plenty left over for meal prep lunches to go or a late night wrap — I have a teenage boy in the house — he is ALWAYS hungry!  I layered the ingredients in portion control bags.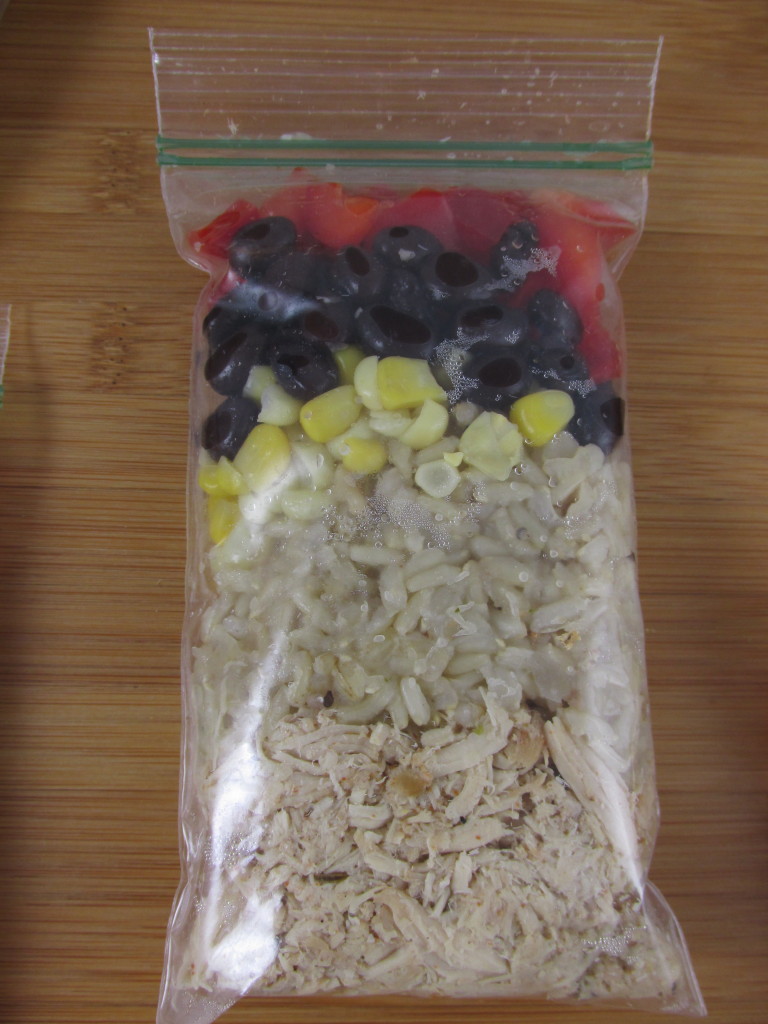 Since I feed so many different appetites in my home, I made a few varieties and used a sharpie to label them. I debated about adding the fresh pepper to the bag to be frozen and then heated with the rest of the meal.  I have to admit, I really enjoyed the pepper as much warmed as fresh diced.  If you prefer, portion the diced pepper and cheese separately and store in the fridge.
I neatly packed them in a container that everyone in my household knows is for main entrees.  There is no guessing and you could probably grab something from that shelf in my freezer with your eyes closed and be satisfied when you opened your lunch box at noon.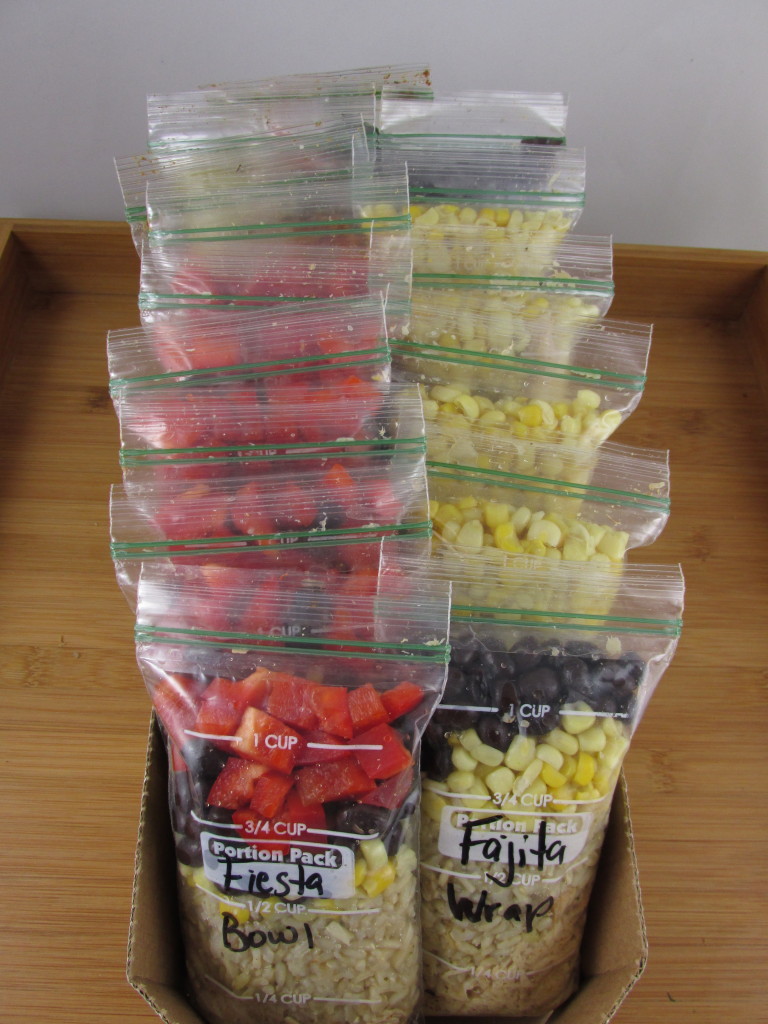 They travel very well from a frozen and they stay at a safe temperature until lunch time.  Sometimes I will take them out of the freezer the night before and place them in the refrigerator to start the thawing process.  They heat nicely in the microwave.
Enjoy!
Mom Cooks Clean
Chicken Fajita Bowl
Author:
Fiesta Chicken Rice Bowl with Tex – Mex flair. It is bursting with brown rice, pulled chicken, corn and black beans.
Ingredients
1 1/2 lbs boneless, skinless chicken breast cubed
4 TBS taco seasoning split 2TBS/2TBS
1 TBS diced garlic
2 TBS diced onion
1 c water
2 c cooked brown rice pilaf
1 cup frozen sweet corn, thawed and heated
1 cup rinsed and drained black beans
1 c diced sweet pepper
1 c feta cheese — or cheese of your choice
1/2 c pico de gallo
1/4 c plain greek yogurt
Instructions
Place chicken, garlic, onion, water, and 2 TBS of taco seasoning in crock pot.
Turn crock pot to high if cooking 4 hours or low 8 hours.
When chicken is done, add additional 2 TBS of taco seasoning and use two forks to pull meat apart.
If there is excessive liquid, drain a little off. You will need some to keep the chicken moist, but do not want it soupy.
Layer bowls with heated rice, heated corn, black beans, sweet pepper, feta, pico de gallo, and yogurt.
Enjoy!
Serving size:
1/6 recipe
Calories:
391
Fat:
9 g
Carbohydrates:
40 g
Sugar:
4 g
Sodium:
548 mg
Fiber:
4 g
Protein:
31 g