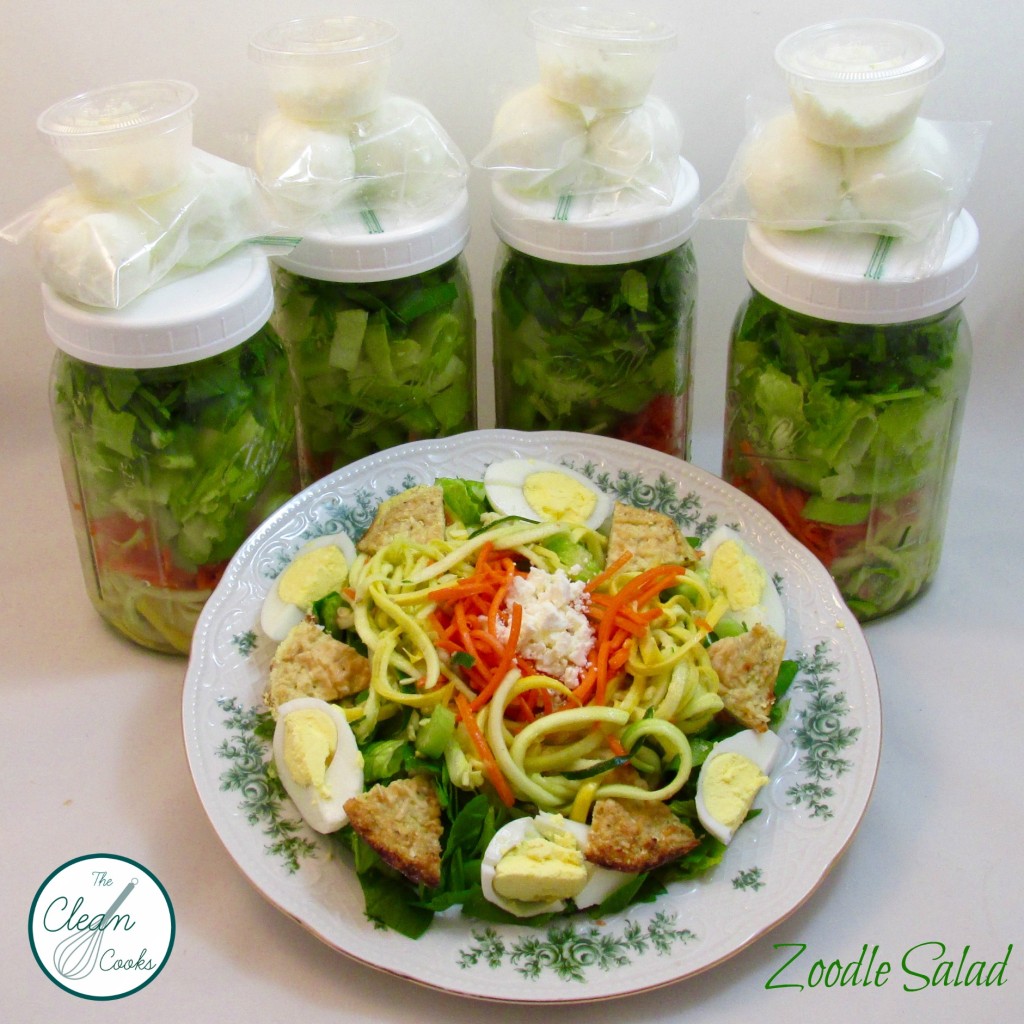 Crunchy is on the menu this week!  I love to keep my lunch fresh and exciting.  This one literally has a twist….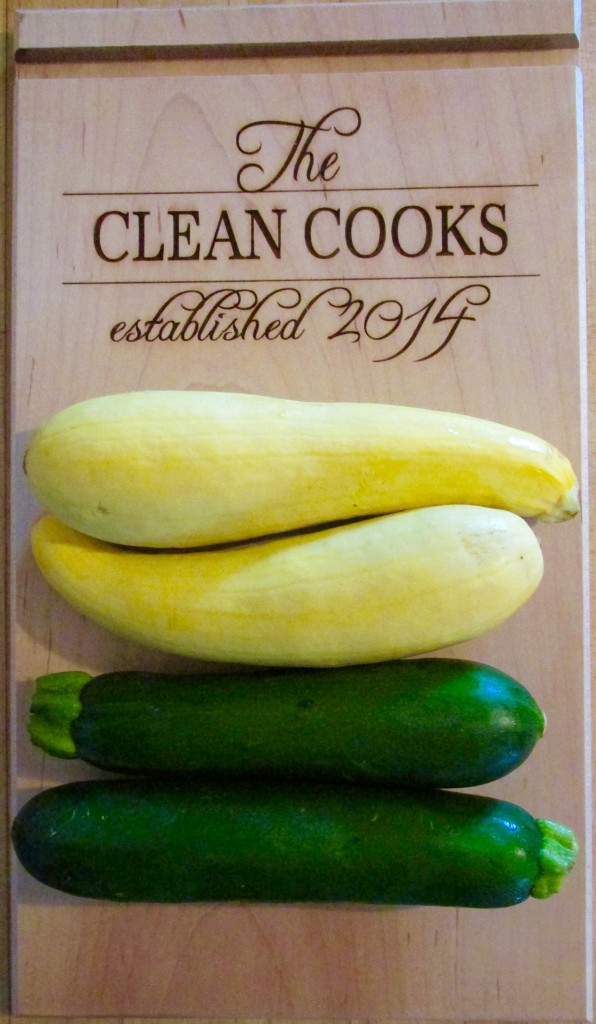 I started with 2 small yellow squash and 2 small zucchini.  Use a spiralizer to make ribbons.  If you would like them in more manageable pieces, slice the squash the long way about half way through before using the spiralizer.  I just really enjoy the long, seemingly endless noodles! I ended up with 8 cups of spiralized squash.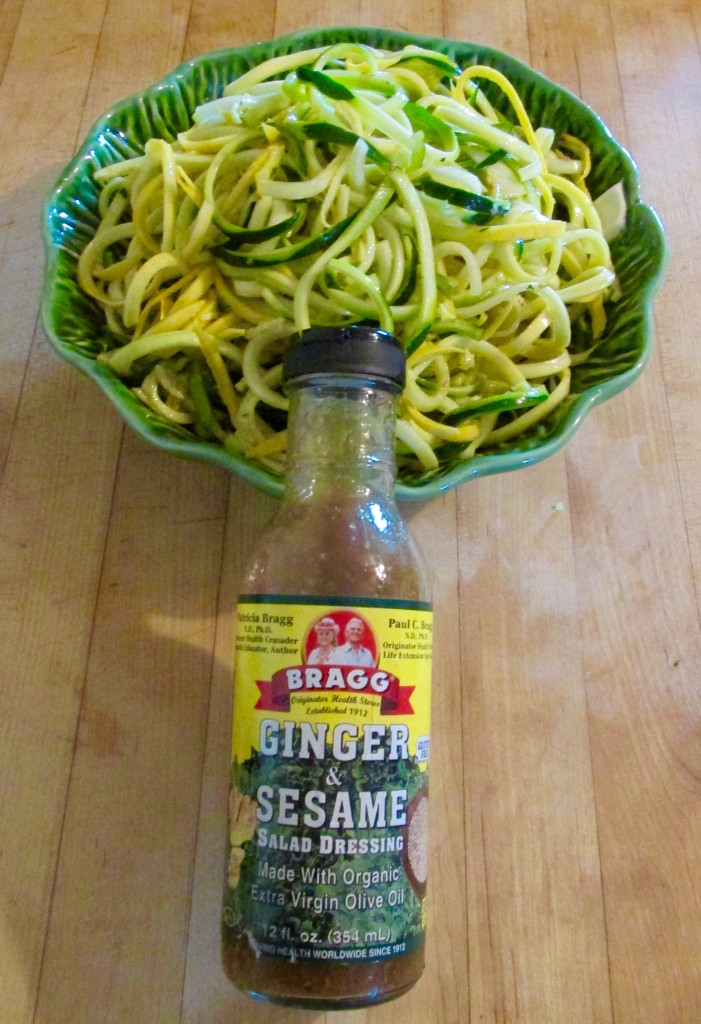 Toss the spiralized squash with 1/4 cup vinaigrette.  I used Bragg Ginger and Sesame.  It had just the zing I was looking for.  I let the squash marinate while I collected my Ball jars and other salad ingredients.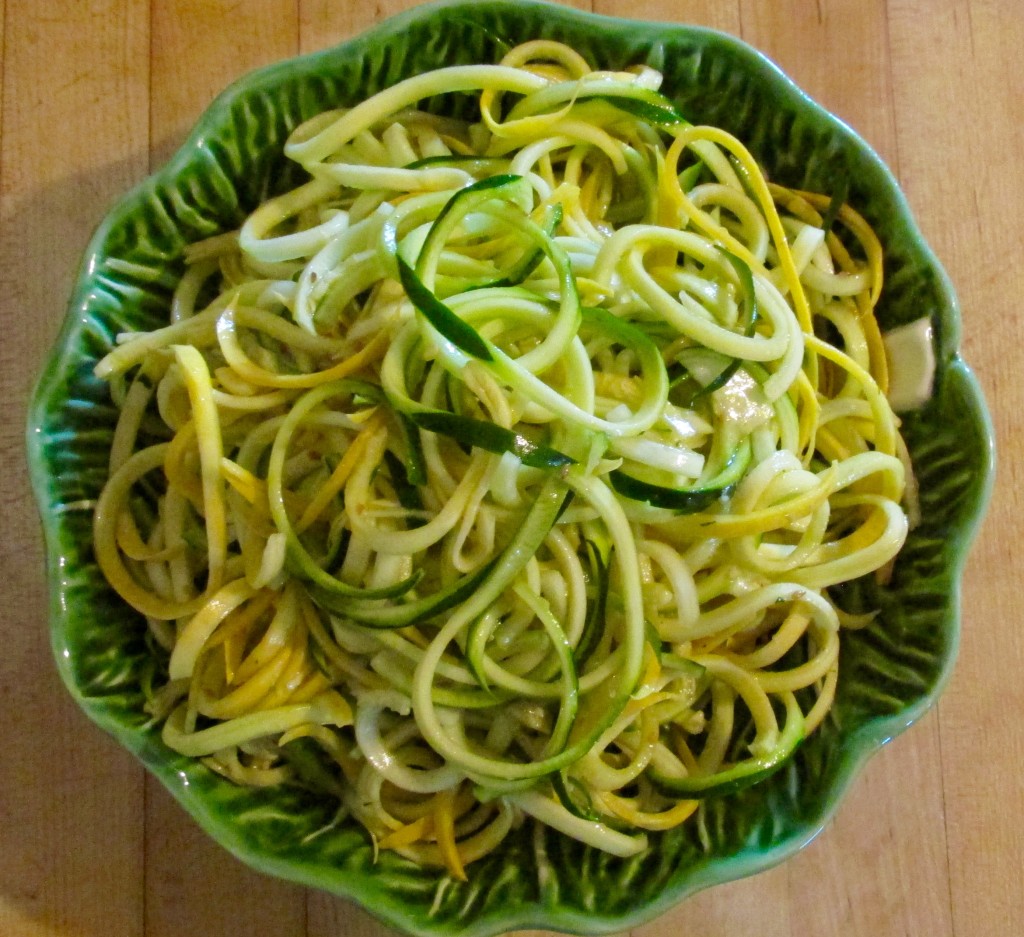 The squash will only be very lightly coated.  Too much dressing will cause them to wilt.  If you are packing Ball jars for meal prep, start with zoodles on the bottom.  Continue to layer with 1 1/4 cup matchstick carrots, and 1 1/4 cup chunky celery.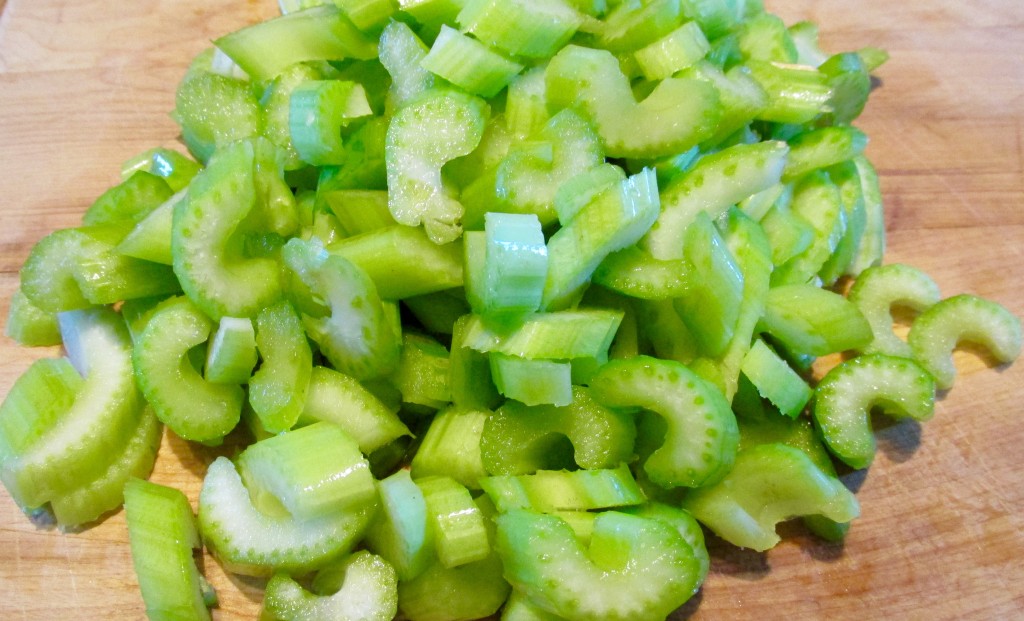 The lettuce portion of the mix was one large romaine heart chopped and divided among Ball jars and 5 cups of chopped baby spinach.  When you dump the Ball jar salad onto the plate, it is in the perfect order and ready to enjoy.  I added 2 hard boiled eggs, and 2 Tablespoons of Feta cheese to each salad.  I also made up a batch of Cauliflower Buns.  I just pop it in the toaster and serve as a pita wedge.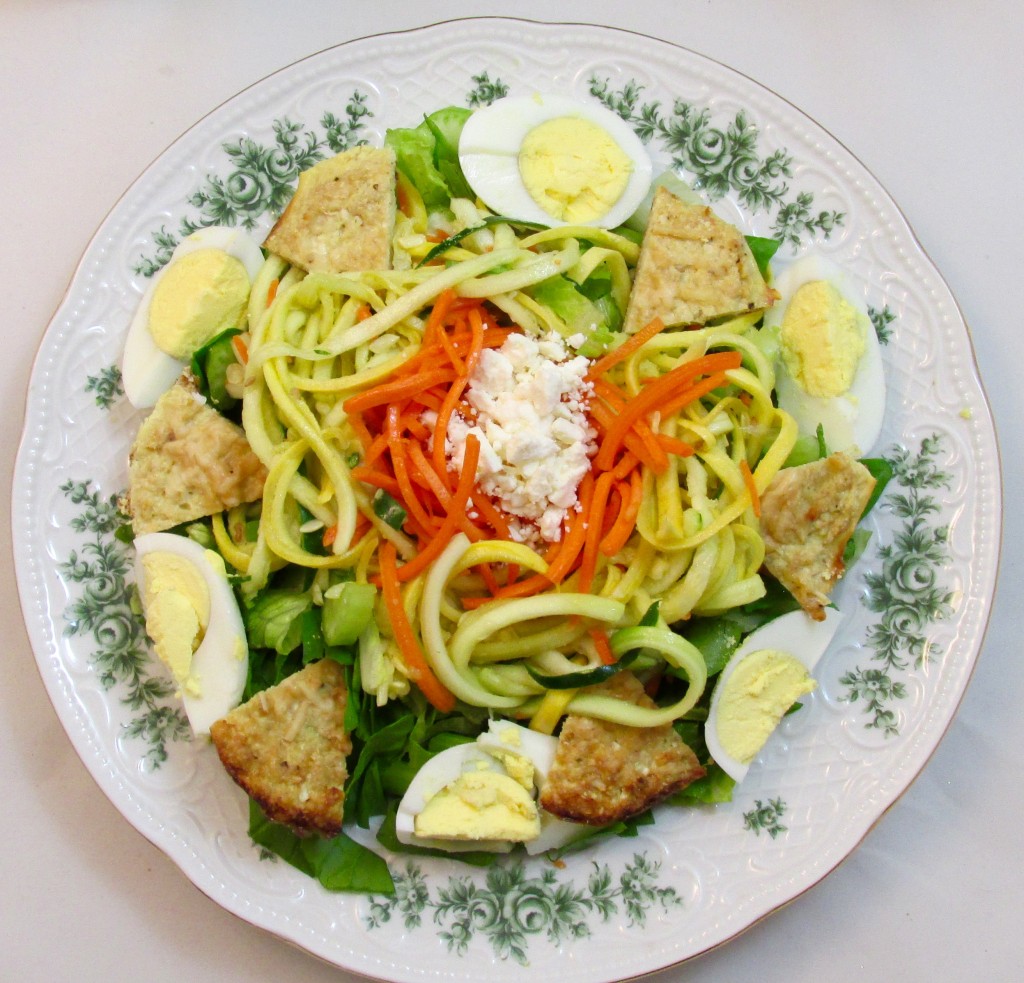 Grilled chicken can be used in place of hard boiled eggs if you prefer. It is a feast for the eyes and a crunchy delight for the palate!
Enjoy!
Mom Cooks Clean
Zoodle Salad
Author:
Prep time:
Cook time:
Total time:
Zoodle Salad with plenty of crunch!
Ingredients
2 small zucchini
2 small yellow squash
1/4 cup vinaigrette — I used Bragg's Ginger and Sesame
1 1/4 cup matchstick carrots
1 1/4 cup diced celery
1 romaine heart, chopped
5 cups baby spinach
10 hard boiled eggs
1/2 cup plus 2 Tablespoons Feta Cheese
**optional–cauliflower bun**
Instructions
Spiralize zucchini and yellow squash.
Toss in vinaigrette and let marinate while you gather other ingredients.
Zoodles should be only lightly coated. Too much dressing will cause them to wilt.
When layering Ball jars for meal prep, place zoodles on the bottom.
Continue to layer Ball jars with carrots, celery, romaine, and finally spinach.
Add hard boiled egg and feta on top of salad.
When doing meal prep, package hard boiled eggs and feta separately.
Substitute grilled chicken or any other protein in place of eggs if you prefer.
Serving size:
1 salad
Calories:
262
Fat:
17 g
Carbohydrates:
8 g
Fiber:
3 g
Protein:
18 g
One piece of cauliflower bun adds 80 calories, 2.5 g fat, 3 g fiber, 5.5 g protein, 9.5 g carbs.