My new years resolution was to cut out any unnecessary sugar.  One of my favorite foods which I used to think was a healthy treat I discovered wasn't as healthy as I once thought it was.  Standing in the dairy isle at the grocery store I became frustrated that most yogurts were loaded with sugar!  Some had as much sugar in them as a bag of Skittle… yes, Skittles.  The ones not loaded with sugar were filled with artificial sweeteners and other chemicals.  That day I decided I was going to make a clean chemical free parfait!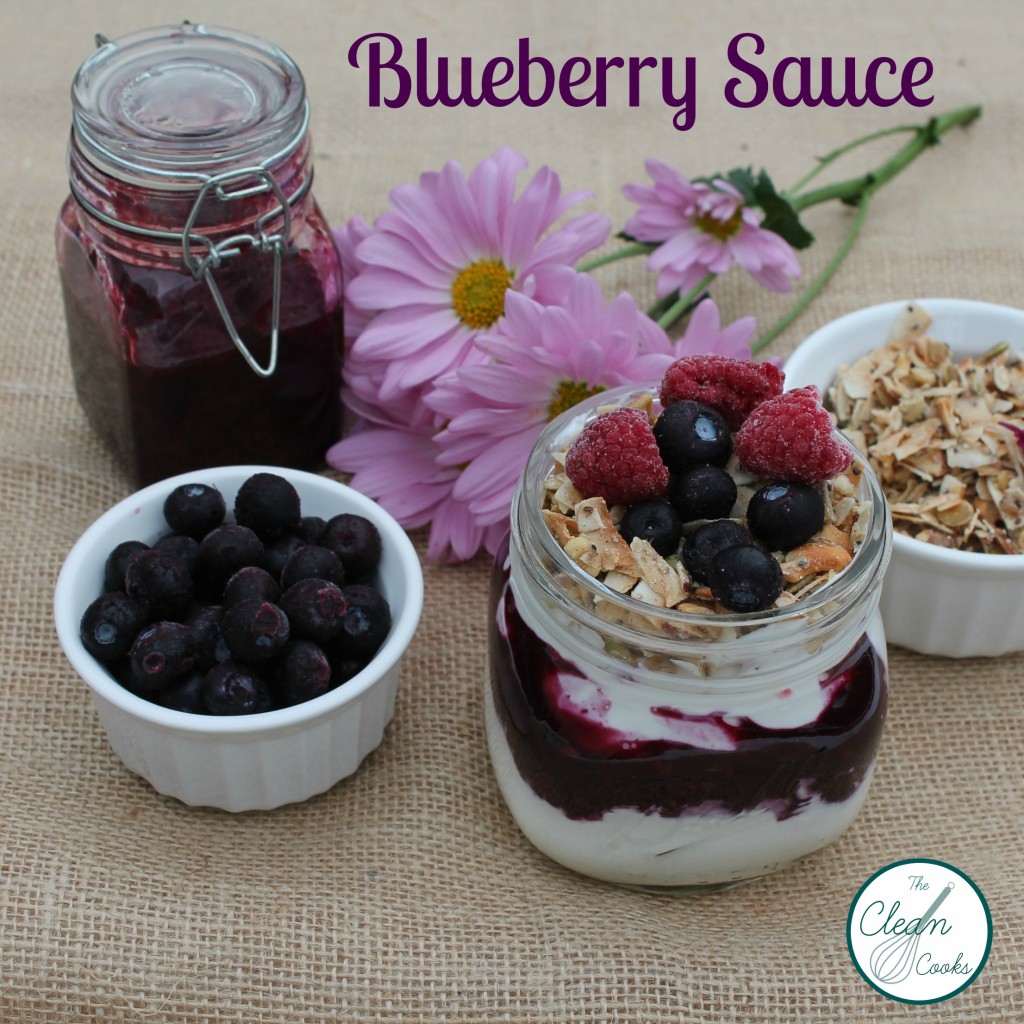 It took a few tries but I found just the right ingredients to create a yummy Blueberry sauce that is not too sweet, but still deliciously yummy!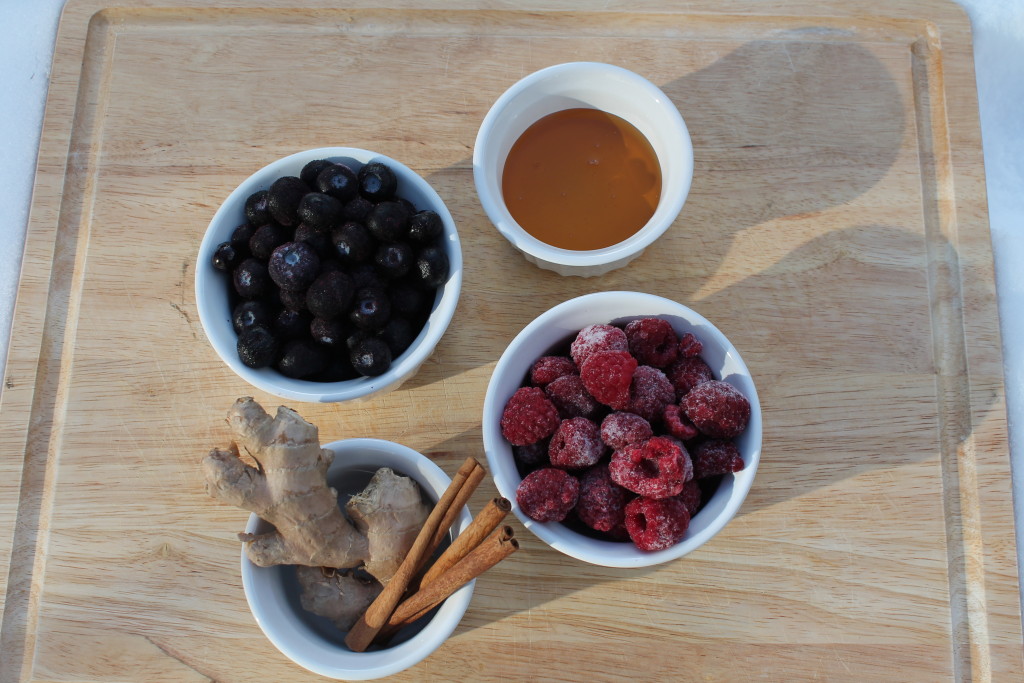 For this recipe you will need to combine 1 cup blueberries (I used frozen), 1 cup raspberries (also frozen for me), 1 cinnamon stick, 1 inch piece of ginger, 2 tablespoons water, 1 teaspoon of honey, 1/4 teaspoon vanilla powder.  Bring this all to a boil and allow it to simmer for about 10 minutes.   If you want a sweeter sauce feel free to add more honey.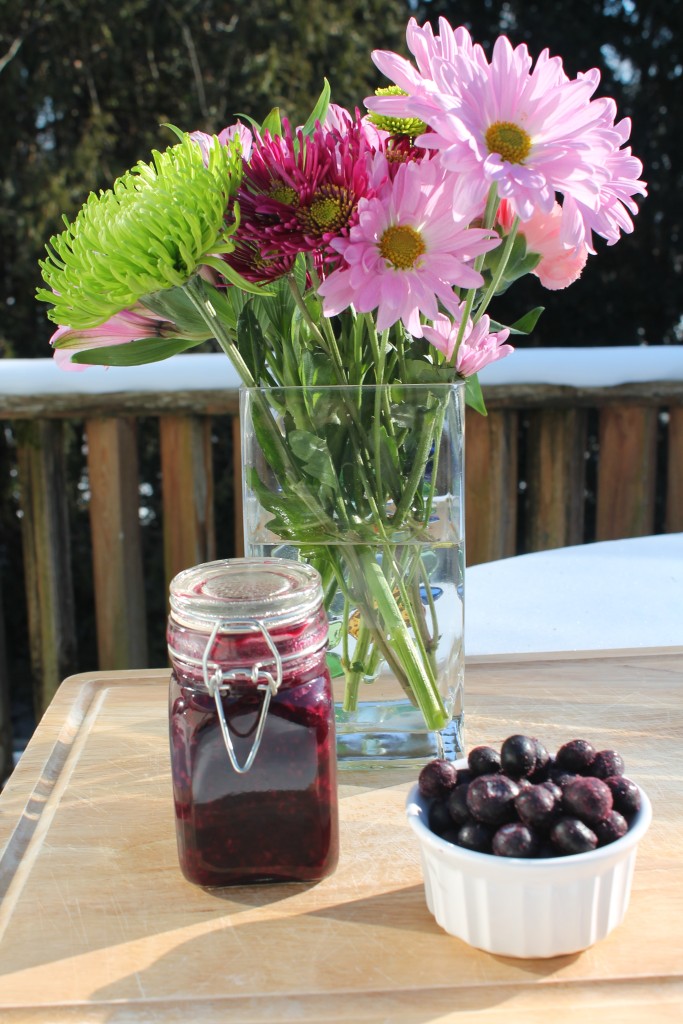 In the end you will get a yummy sauce!  Don't be afraid to try it on other foods as well.  I bet it would taste wonderful on some Clean Cooks Protein Pancake!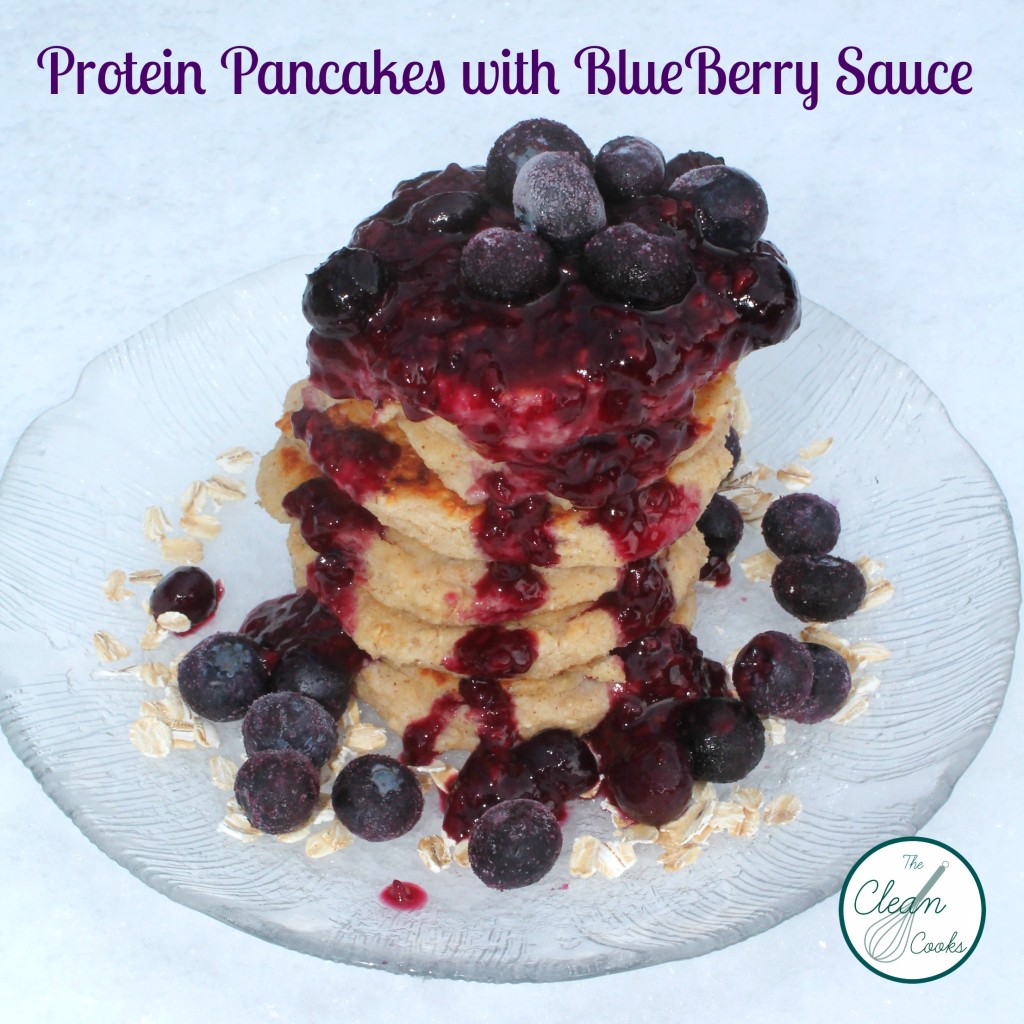 To create the parfait above layer plain greek yogurt with blueberry sauce and top with home made granola.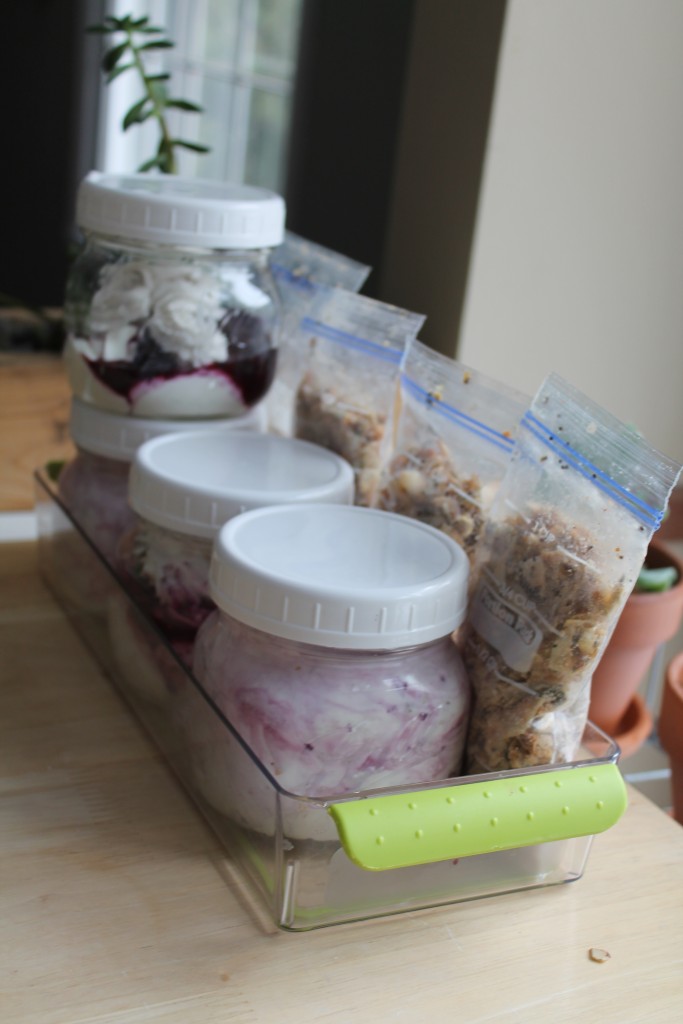 You can also pack them up to go for a quick grab and go lunch idea!
What was your new years resolution?  What did you enjoy your Blueberry Sauce on? Leave us a comment! We love to hear from you.
Enjoy!  #CardinaliCooksClean
Blueberry Sauce
Author:
Ingredients
1 cup blueberries
1 cup raspberries
1 cinnamon stick
1 inch ginger
2 tablespoons water
1 teaspoon honey
1/4 teaspoon vanilla powder
Instructions
Bring all ingredients to a boil in a sauce pan. Allow to simmer for 10 minutes, stirring occasionally.
Fish out cinnamon stick and ginger.
Enjoy!
Serving size:
2 tablespoons
Calories:
11
Fat:
0
Carbohydrates:
3g
Sugar:
2g
Sodium:
0
Fiber:
1g
Protein:
0
Cholesterol:
0