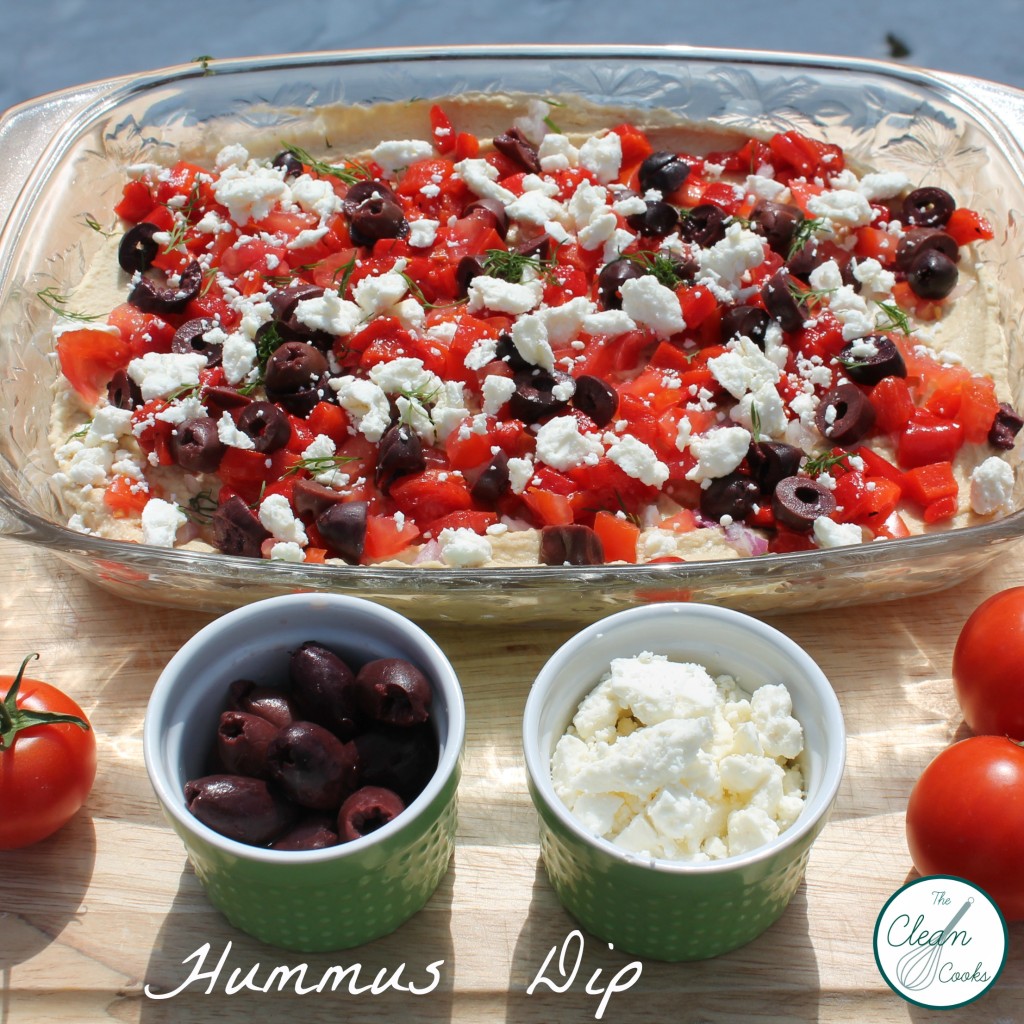 This is the perfect clean recipe for your next office gathering or summer party!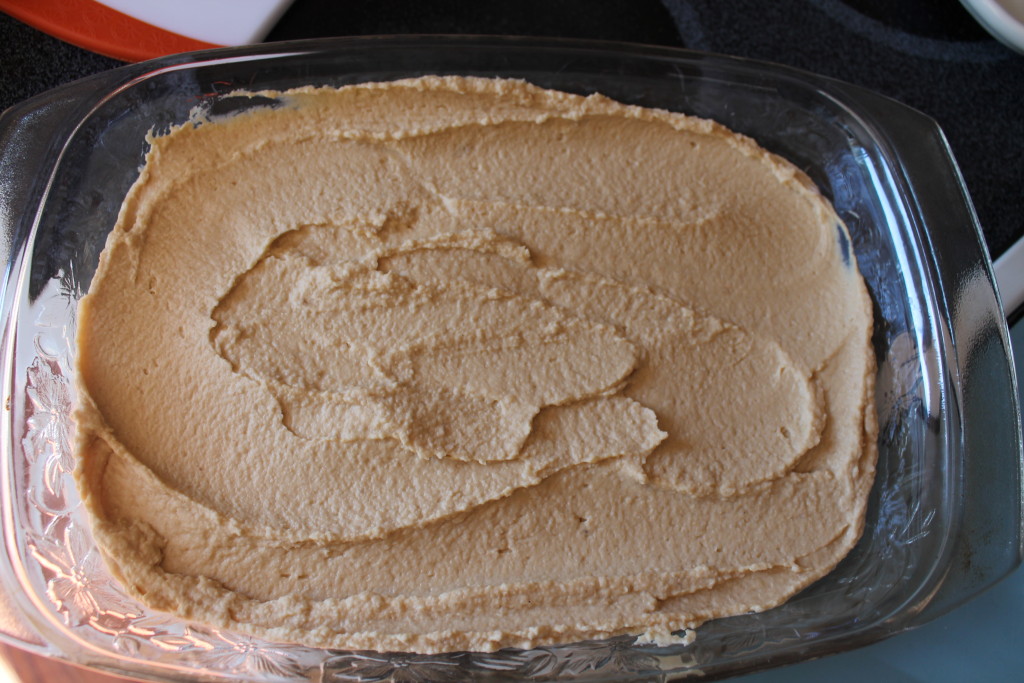 Start with clean hummus recipe from our previous post, or if you are in a hurry one container of store bought hummus.  Then layer with your favorite toppings!
My favorites are:
1 roma tomato chopped, seeds removed
1 roasted red pepper, chopped
10 kalamata olives
1 tablespoon fresh dill
1/2 cucumber chopped, seeds removed
1/4 cup feta cheese
Serve with veggies (such as green peppers, red peppers, or carrots) or pita chips.