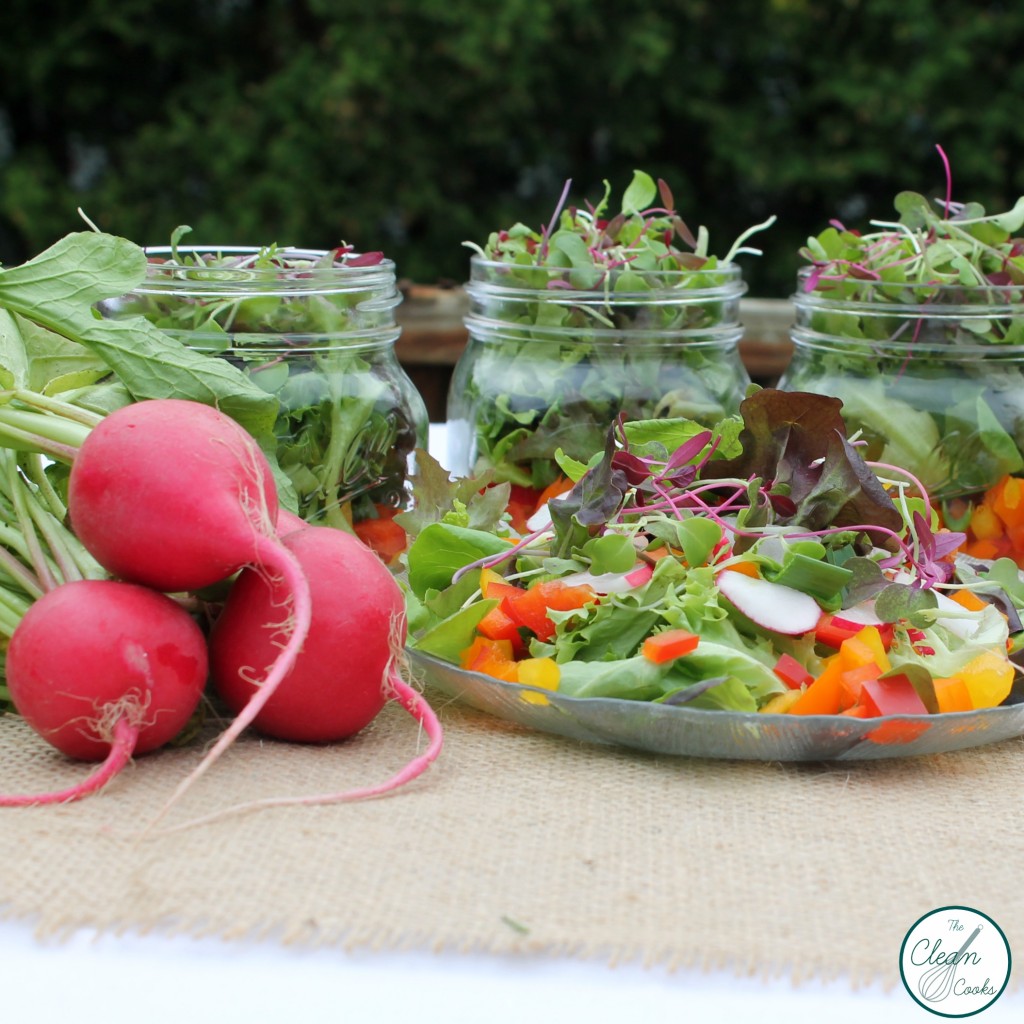 I just love a colorful plate!!  This recipe has tons of color and taste!  Plus it is perfect to be meal prepped for a week of salads.
Why do I love mason jar salads?
Efficiency:  Why pull the carrots, onion, peppers, lettuce out of the refrigerator, dirty a knife and cutting board, and only make one salad when you can make 5?  If I have all of these ingredients out and my cutting board dirty chopping a few extra veggies will safe me time in the long run.
Connivence:  In the morning when I am running off to work the last thing I want to do is construct a salad.  It streamlines my morning routine to just grab a jar and go.
Cost Effective:  Buying a salad at the cafeteria every day can become costly.  If you buy your product local from the farmers market, not only will you safe money, but you will be supporting your local farmers.
Temptation:  If I don't have a salad ready to go it can be easy to be tempted to purchase that slice of pizza or fast food order.  When I have a delicious salad ready at my finger tips there are no excuses to give into my temptations.
Preparation: When I tell people that my salads will last a full 7 days they never believe me… until they see it.  If you use a dark leafy lettuce such as romaine, spinach, or spring mix your salad will last.  Actually, not only will it last, but it will be as crunchy and satisfying as the day you made it!!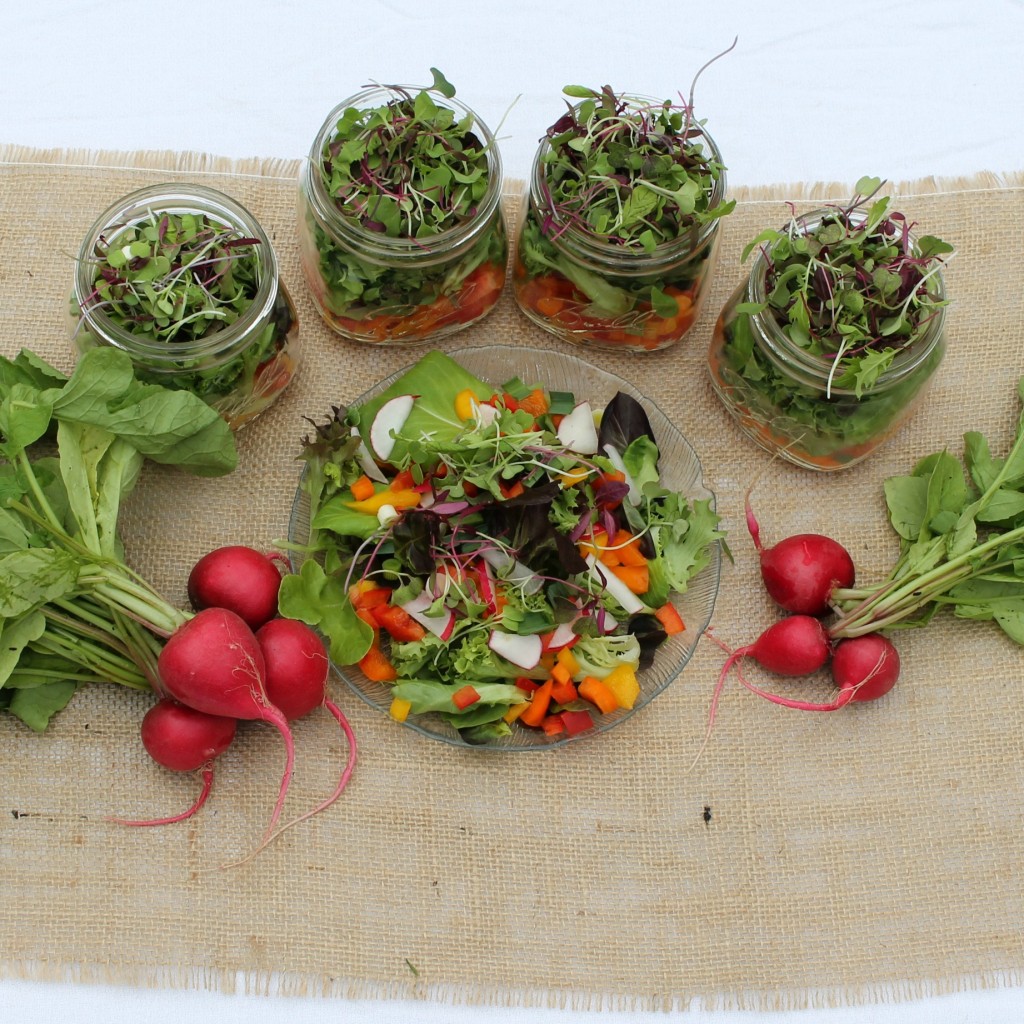 Layer: 2 radish, 1 red pepper, 1 yellow pepper, 2 carrots, spring salad, microgreens into 5 mason jars.